About this Event
Our first Southern Fest benefiting ESP and Food Bank of Northeast Georgia. Join us for a full day of music and support 2 of our favorite charities. Featuring music by Tribute: A Celebration of the Allman Brothers Band and SkynFolks: The Authentic Lynyrd Skynrd Experience along with Southern Accents (Tom Petty tribute) + a special southern rock set by The Dad Bods and Southern Rock DJ sets by DJ Osmose!
3PM - Doors open/ DJ Osmose Southern Rock DJ set #1
4PM - Southern Accents (Tom Petty & The Heartbreakers tribute)
5PM - DJ Osmose Southern Rock set #2
5:30PM - Dad Bods (Southern Rock covers)
6:30PM - DJ Osmose Southern Rock set #3
7:00 PM - SkynFolks (Lynyrd Skynyrd tribute)
8:30 PM - DJ Osmose Southern Rock set #4
9:00 PM - Tribute: A Celebration of the Allman Brothers Band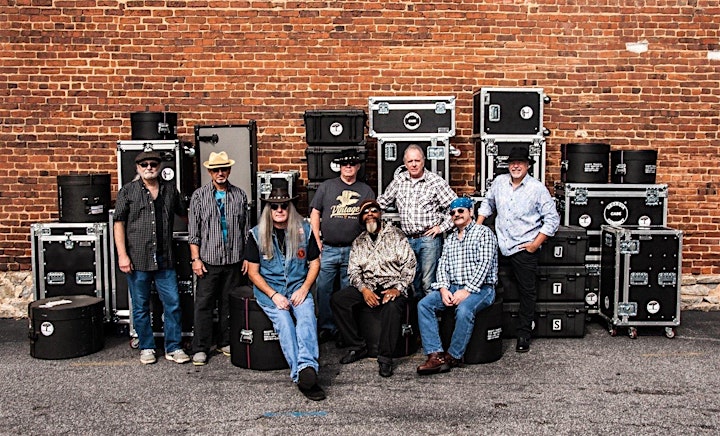 TRIBUTE – a celebration of The Allman Brothers Band is a powerful 8 piece group that faithfully recreates the music of one of the finest bands of all time. Since its founding in 2013, Atlanta-based TRIBUTE has earned a reputation as the source for the authentic ABB sound around Atlanta and throughout the Southeast. Rigged with vintage equipment, they interpret the Allman catalog in such a way that these songs written in the '60s and '70s come alive again.
If the band has learned anything from performing these songs, it is the realization that even though The Allman Brothers Band has shut down, their music maintains the same power over people just as it did 45 years ago. It is a phenomenon TRIBUTE gladly verifies every time they hit the stage.
With sold out shows at City Winery and legendary performances at Variety Playhouse, The Fox Theatre's 40th Anniversary Block Party, Mable House Barnes Amphitheatre, a NYE show at the Strand Theatre, regular appearances at The Foundry in Athens, Atlanta landmarks Northside Tavern and Smith's Olde Bar, a huge 4th of July concert in Pigeon Forge, TN, an all night jam at Alabama's oldest juke-joint and over a hundred other shows, TRIBUTE has amassed a large and loyal following.
TRIBUTE recalls that unique period in American rock, when psychedelia ebbed and The ABB informed us what jazz, rock, country and blues could sound like. Comprised of musicians with decades of performance experience, the members of TRIBUTE bring their shared love of The Allman Brothers Band to life when it comes time for hittin' the note.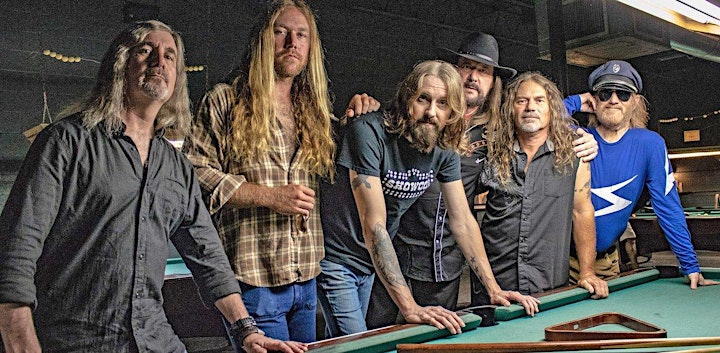 "Authentic"...When it comes to the Tribute Band world, that word seems to be used a bit more than it should be. SkynFolks was formed as a result of some very devoted musicians who wanted to bring a little more to the game than what they'd seen of Lynyrd Skynyrd tribute bands. They also knew how discriminating and tough real Skynyrd fans can be, so they set their performance bar high...really high.
The members of SkynFolks are seasoned professional musicians who have played with national acts like Leon Russell, the Allman Brothers Band, KISS, Collective Soul, and many others. However, from the very beginning, every member of SkynFolks knew that this was something different from anything they'd done before.
Brought together by luck, fate, devotion and drive, the members of SkynFolks pledged to create a band that would exactly reproduce the music of Lynyrd Skynyrd. No improvisation allowed -- every part had to be played exactly like the original recordings. Constant practice honed the music like a razor. What emerged when they finished has never been done since the days of the original Skynyrd lineup. Totally authentic, accurate renditions of the music on the first 5 Lynyrd Skynyrd albums.
In the last two years, SkynFolks has played in venues of all sizes, including festivals, theaters, clubs, private parties, and concert halls. These performances helped the band build a rapidly-growing, enthusiastic fan base, many of whom have followed our performances to venues across the Southeast.
It's been a labor of love for SkynFolks to provide the kind of high-quality, authentic experience that honors the legacy of Lynyrd Skynyrd. SkynFolks provides a home for hardcore Skynyrd fans, and as those fans will attest...
"You need to see this band!"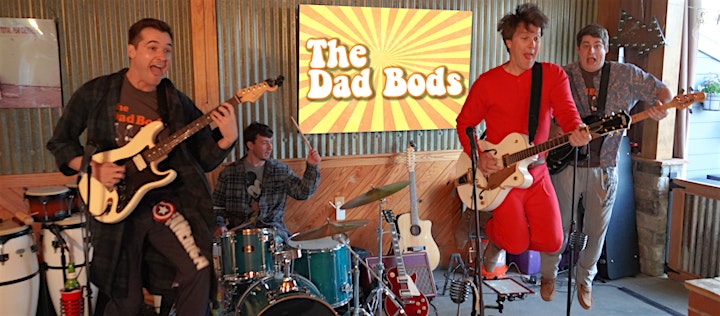 Based in Athens, GA, The Dad Bods play your favorite rock hits from throughout the years. They are still actively seeking sponsorship from Miller High Life, but do not discriminate against a good, cold beer. Tonight's set focuses on their Southern Rock repertoire!
Performers
Date and Time
Location
Refund Policy