Description
Southern WI Substance Abuse Services Conference
Thursday, December 8th, 2016 @ The Italian Conference Center, Milwaukee, WI
Option A
Leadership 2.0: An Advanced Workshop for Supervisors in the Addiction Field
Mark Sanders- 6 contact hours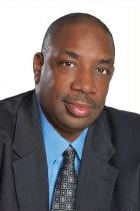 About the Presenter: Mark Sanders, LCSW, CADC, is an international speaker in the behavioral health field whose presentations have reached thousands throughout the United States, Europe, Canada, and the Caribbean Islands. He has trained a new generation of leaders in the behavioral health field in the states of Illinois, Ohio, Indiana, Michigan, and Wisconsin. He is author of five books, including Recovery Management, co-authored with William White and Ernest Kurtz, Slipping Through the Cracks: Intervention Strategies for Clients with Multiple Addictions and Disorders; and Relationship Detox: Helping Clients Develop Healthy Relationships in Recovery. He has had two stories published in the New York Times best-selling book series, Chicken Soup for the Soul. Mark is a lecturer at the University of Chicago.
Workshop focus:
In this workshop you will learn strategies that will help you take your leadership skills to the next level. A partial list of topics includes: 10 things that Great Leaders Do; Evaluating Your Effectiveness as a Leader from Appointments to Transcendence; How to Hire and Retain Talented Addictions Professionals; 10 Strategies for Increasing Morale in Addictions Settings; The Supervisor as Team Builder; and The Role of the Leader in Helping Addictions Counselors Implement Evidence-based Practices.
---
Option B
A.M: Cultural Competence within Substance Abuse Counseling
Harold Gates- 3 contact hours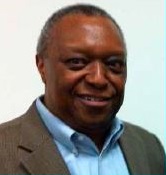 About The Presenter: Harold Gates MSSW, CISW, HS-BCP
Mr. Gates is co-founder and owner of the Midwest Center for Cultural Competence, LLC, an organization established in 2003 to offer consultation, training and education to corporations, non-profits, health care providers and educational institutions. Among the Center's former clients are Journey Mental Health Center of Dane County, Community Shares of Wisconsin, the North East Senior Coalition and the South Madison Coalition of the Elderly, Abri Health Plan of Milwaukee, Disability Rights Wisconsin, and University of Wisconsin School of Medicine and Public Health. Since 1989, Mr. Gates has served as a cultural diversity consultant, helping to develop programs for internal policies and improvement of delivery of services.
He is also in demand nationally as a presenter at conferences and workshops on family and cultural topics. Mr. Gates is former Associate Director of Cultural Competence for the Wisconsin Initiative to Promote Healthy Lifestyles (WIPHL), a statewide project funded by SAMHSA, the Department of Health Services and UW School of Medicine. He has served as Vice President of the Association of Multiethnic Americans, a Los Angeles based national umbrella advocacy group for interracial and transracially adoptive families (his own family is blended racially).
He is currently the Midwest/North Central Director for the Council for Standards in Human Service Education (CSHSE) which accredits Human Services programs nationally. He has served on the Census Bureau National Advisory Committee on Racial, Ethnic, and Other Populations. In addition, he is cofounder of three community-based groups: Dane County Multiracial Alliance, The Multiracial Alliance of Wisconsin and The Interracial Families Network. A faculty member in the Human Services Program at Madison College for more than 25 years, Mr. Gates earned the MATC Foundation Distinguished Teacher Award for excellence in the classroom. He holds an MSSW in Social Work from the University of Wisconsin-Madison and an MA in Chinese Studies from Washington University in St. Louis, Missouri, as well as an undergraduate degree in Asian Studies from Southern Illinois University at Carbondale.
Workshop focus:
Everyone has a specific cultural perspective and being, this workshop will address how to understand culture & how it affects us in all spheres of life. It will discuss the dimensions of diversity. Allow participants to explore your cultural values and beliefs and challenge yourself. Substance abuse affects people of all backgrounds; thus in order to provide client specific individualized treatment services it is imperative to be able to understand a person's cultural as well as your own to provide quality services.
Option 2:
P.M- Physical Activity/Exercise and Its influence on Behavioral Health
Aaron Perry-3 contact hours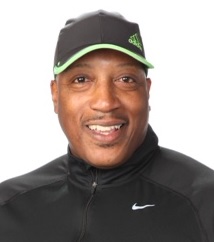 About the Presenter:
Aaron Perry, Founder, President & CEO of Rebalanced-Life Wellness Association
The World's first African American Insulin-Dependent Diabetic Ironman Triathlete (2005, 2008)

Dane County Gang Response Intervention Team

Health Information Ambassador, Urban League of Greater Madison – 2016

Former Police Officer, University of Wisconsin-Madison Police Department

Author, Through the Storm (2008)

Keynote Speaker, American Diabetes Association Expo (2009)

Keynote Speaker, Gustavus Adolphus College, St. Peters, MN (2010)

Keynote Speaker, African American Health Summit, Oakland CA (2013)

County Proclamation, San Mateo County CA Board of Supervisors (2013)

Foundation for Black Women's Wellness Achievement Award (2014)

Milwaukee Community Journal Men Empower Men Award (2015)

President of Madison Black Chamber of Commerce (2015 – present)

Graduate of Marycrest International University & MATC Police Academy
Workshop focus:
Exercise has been shown to be beneficial in so many areas of physical and mental health. Furthermore, It is well documented that exercise is an important part of preventing chronic diseases (e.g., obesity, diabetes, cancer). But can exercise programs actually reduce the likelihood of drug abuse and thus prevent addiction? Although this particular session doesn't claim to have the answer, we do believe the evidenced based research merits, the beginning of this dialog.
For more information please contact Lorie Conference Coordinator: Dekorraoaksllc@gmail.com
PRIMARY SPONSOR: RAP-WI- WI Affiliate of NAADAC- THANK YOU to RAP-WI!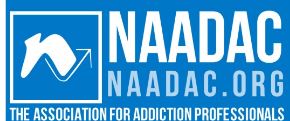 ---
FAQs
What are my transport/parking options getting to the event?
Free parking at the Italian Conference Center for the day of the event.
The name on the registration/ticket doesn't match the attendee. Is that okay?
If name on registration does not match attendee name, the substitute attendee needs to bring confirmation that they are attending for the same agency in place of the original attendee.
Exhibitor Tables are available, but limited please contact Conference Coordinator at Dekorraoaksllc@gmail.com or 608-215-9114 regarding exhibitor options.
Certificates of Attendance will be given at end of the day for each session attended.

The 6 contact hours are approved by Recovery & Addiction Professionals-RAP-WI; WI Affiliate of NAADAC.
Please check with your professional organization regarding requirements/regulations related to a speciality license regarding applicablity of these contact hours towards continuing education hours for your profession.
For more information please contact Lorie Conference Coordinator: Dekorraoaksllc@gmail.com