Actions and Detail Panel
Southern Soul MAUI ● Anders Osborne & Luther Dickinson
Fri, June 3, 2016, 7:30 PM – 10:00 PM HST
Description
TICKETS AVAILABLE NOW AT: MACC BOX OFFICE ● ONLINE ● BY PHONE: (808) 242-7469
EARLY BIRD DISCOUNT - $10 OFF $35 SEATS AND $5 OFF $25 SEATS 'TIL 5/14!
RESERVED SEATING - BUY NOW FOR BEST SEATS!!
MANA'O HANA HOU RADIO FUNDRAISER: $1.00 of every ticket purchased donated to station.

TWO GREATS OF AMERICANA MUSIC MAKE MAUI DEBUT
"[Anders Osborne:] Fiery anthems and tumultuous confessional songs punctuated with raw, inspired guitar." --USA TODAY

"Luther Dickinson is rock royalty." -- LA Weekly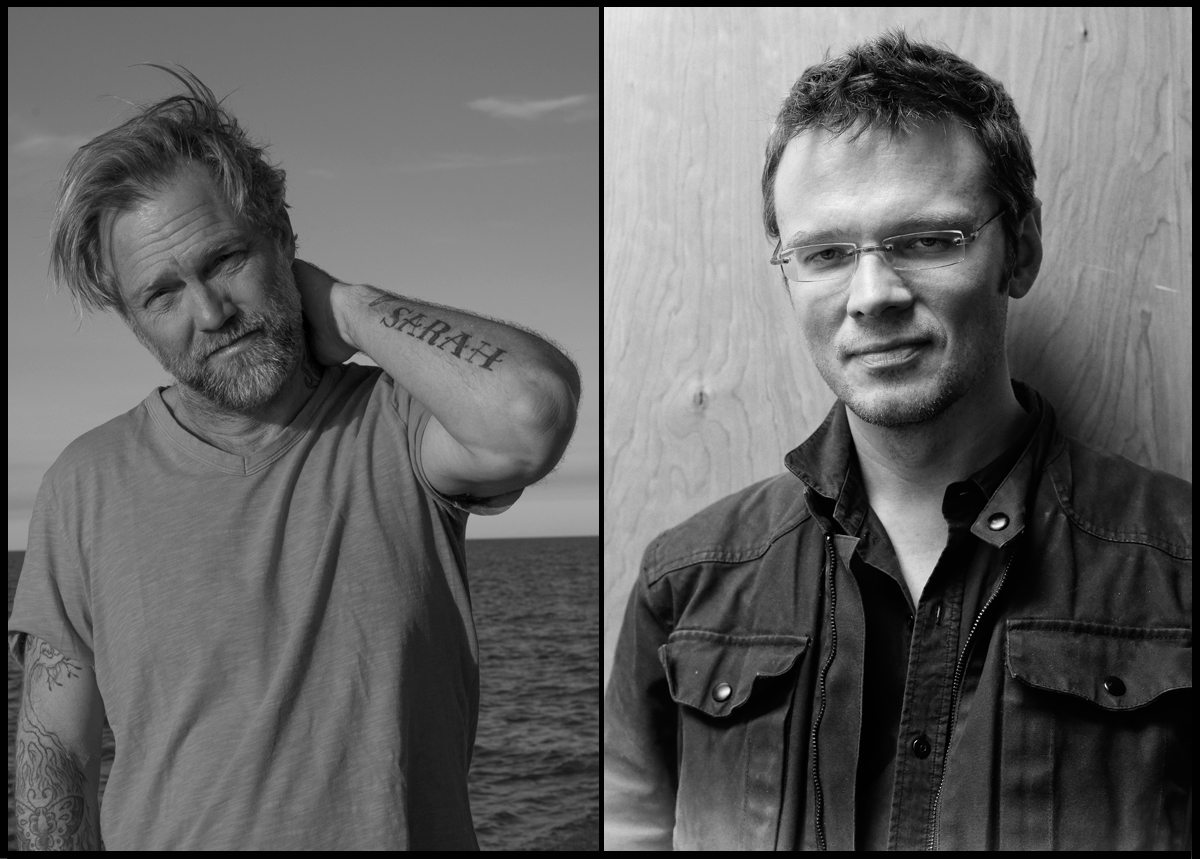 Anders Osborne (New Orleans' Favorite Son)
& Luther Dickinson (North Mississippi Allstars Co-Founder)


SOUTHERN SOUL
Anders Osborne and Luther Dickinson take you to the heart of music - literally. At the root of all performance is the emotion of each artist, and no musicians carry you on a more passionate ride than Anders and Luther. Both have hearts of gold, wear them on their sleeves and possess world-class talent that illuminates every thought and vision they seek to convey. Add to that years of unrestrained living and performance, and you have two Americana shaman ready to strike a chord in your soul and elevate your spirit.
We couldn't be more excited about presenting Anders and Luther, two of our favorite artists on the planet, at the intimate and acoustically stellar, McCoy Studio Theater. Making the night even more special is the rare nature of the performance. When Anders and Luther climb on-stage, they will bare all - playing in stripped-down fashion - alone on-stage, each with a guitar in-hand. Such shows are uncommon for the two and a boon for attendees. With only two guitars and voices on-stage, Anders and Luther will be free to roam in any direction and style they desire with the audience dialed into every expression.
Two supreme talents . . . surrounded by aloha . . . at a premium venue with a wide open canvas - an unforgettable night of music and inspiration fast approaches. Join us!!
HIGH PRAISE
"Mind-bogglingly great, Anders Osborne can play the gutbucket bluesman and hot guitar slinger, and he can play the sensitive, soulful singer/songwriter, and he's excellent at both. The guy is a triple threat as a singer, songwriter, and instrumentalist. Soulful, wildly diverse, thoughtful and raw." --Paste
"If there's a star here, though, it's guitarist Luther Dickinson, who playfully quotes Duane Allman, Jimi Hendrix, Jimmy Page, and the elder Burnside, and then adds a level of tonal and textural exploration to his performance that makes him a one-man defibrillator for the genre--insurance that the heart of the blues will keep pumping into the future." --Ted Drozdowski (seasoned music journalist including past contributions to Rolling Stone and Billboard)
"Osborne's palette ranges from bold and beautiful to demonically overdriven. He's an intense roots rock player and he's especially wicked when he whips out a slide. His greatest attribute is his ability to conjure intimate feelings from the darkest depths and the highest heights of his soul and share them through song via guitar and vocals." --Guitar Player
WARNING
This is *not* an exotic arts show targeted at a niche audience.
This a *not* a blues show restrained by predictable beats and ruminations.
This is a concert by two masters of their craft, both firmly ensconced in the upper echelon of music, that promises to be a rambunctious ride through the many great faces of American song - folk, rock and funk intermixed with blues. If you've ever tapped your toe to a beat or felt your skin creep upon hearing a tale sung from the soul, then Anders and Luther's Maui debut is a show you will not soon forget.


VIDEOS
ANDERS OSBORNE - 'SUMMERTIME IN NEW ORLEANS'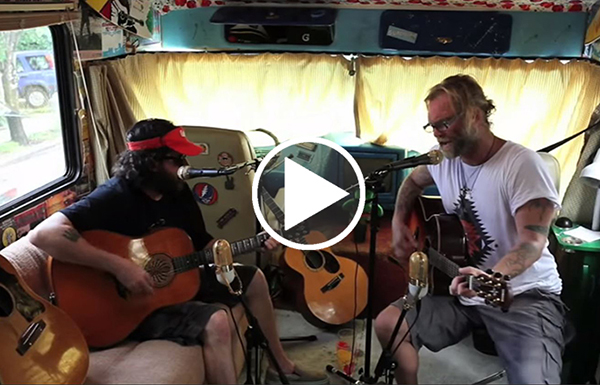 LUTHER DICKINSON - 'HURRY UP SUNRISE' / TALKING STORY ABOUT MISSISSIPPI HILL COUNTRY ORIGINS

MUSIC
ACCOLADES
ANDERS OSBORNE: Gambit Weekly (New Orleans) - Entertainer Of The Year. OffBeat (New Orleans) - Best Guitarist (multi-year winner). Offbeat - Best Songwriter (multi-year winner). "The poet laureate of Louisiana's fertile roots music scene" - Guitar Player magazine. 13 solo studio albums and one live album. Years of international headline tours. Multiple tours performing with 'Phil Lesh and Friends' as well as collaborations with Big Chief Monk Boudreaux, Warren Haynes, Keb Mo, Derek Trucks, Toots and The Maytals, Stanton Moore and Karl Denson's Tiny Universe. Two songs co-written by Osborne appear on Keb Mo's Grammy-winning 1999 release Slow Down. Country superstar Tim McGraw scored a #1 hit with Anders' song Watch The Wind Blow By. Osborne's compositions have been covered by artists as diverse as Brad Paisley, Jonny Lang and Kim Carnes.
LUTHER DICKINSON: Co-founder of North Mississippi Allstars (9 albums - three nominated for Grammy awards); 3 solo albums (one nominated for folk Grammy award); former lead guitarist of The Black Crowes (2007-2011 - including 5 albums); produced albums by Jim Lauderdale ('Soul Searching'), Samantha Fish ('Wild Heart'), Otha Turner (multiple albums) and others; has his own model guitar (the 'Luther Dickinson ES-335' by Gibson); recorded with: Robert Plant, Beck, John Hiatt, Patty Griffin, Mavis Staples, Buddy Miller, RL Burnside, Lucero, Jon Spencer and many more; son of Jim Dickinson - piano player, guitar player, producer including recordings with The Rolling Stones (piano player on 'Wild Horses), Aretha Franklin, Bob Dylan, Ry Cooder (over 10 albums), Esther Phillips and many more.

INSIDE LOOK
Anders long ago earned his status as New Orleans' favorite son (or sun if you prefer) - raised on the the deep soul and diverse sounds of the Crescent City since his teens and long-celebrated as a beacon for passionate, full hearted living and performance with a multitude of knockout concerts and albums year after year. Dickinson, with 20 years of high profile output, has become one of the seminal voices of American roots music - regularly earning Grammy nominations for his own work and receiving call after call from legendary artists (e.g. The Black Crowes, John Hiatt, etc.) asking Dickinson to lend his special touch to their recordings and tours.

"Few artists are more gifted at displaying their inner spirits or have as much to say as Anders and Luther," states Mark Tarone, co-producer of their McCoy concert. "Every year, I see Anders perform with his band in front of 20,000+ at New Orleans' Jazzfest and see him and Luther play separately at clubs around town. Both have hearts of gold that they wear on their sleeves and a wealth of experience to tap into having been immersed in music and passionate living for over 20 years. With the covers pulled back on Anders and Luther at their upcoming Hawaii shows, the audience will have a direct conduit to raw, deep emotion."
Having provided management services to Hawaii's John Cruz for three years (2005-2007) and featured Anders Osborne previously in Honolulu, Tarone sees a wealth of similarities between both artists. "Anders and John each have a huge heart, supreme musicianship and open mind. Their music crosses genres and cultures and touches people's hearts in as a profound a manner as I've ever seen." While attending a Grammy Foundation event recently in New Orleans, Tarone overheard one of the Grammy speakers (an industry luminary) hit the nail on the head in saying to a friend, "I'm headed to see Anders tonight at Chickie Wah Wah. I make it a point to see him every chance I get."
Recent chats with Anders and Luther reveal that they are even more excited than us about their pending visit and shows. As Luther stated to concert co-producer Dave Bauss, "Anders and I are coming out two weeks early and spending the time together with our families at a beach house in Lanikai. We're looking forward to connecting with island aloha and are jazzed about wrapping up our trip with special shows on Oahu and Maui. We can't wait!"

MAHALO

Thank you to Mana'o Hana Hou Radio for helping make this show possible!

Date and Time
Location
Maui Arts & Cultural Center
McCoy Studio Theater -
One Cameron Way
Kahului, HI 96732