Southern Rock Fest feat. Kaos Bender, Sweet Home Alabama
A socially distant concert dbl feature feat. live music on an outdoor stage with a Las Vegas Skyline view. w/ BBQ and Bar ;)
About this Event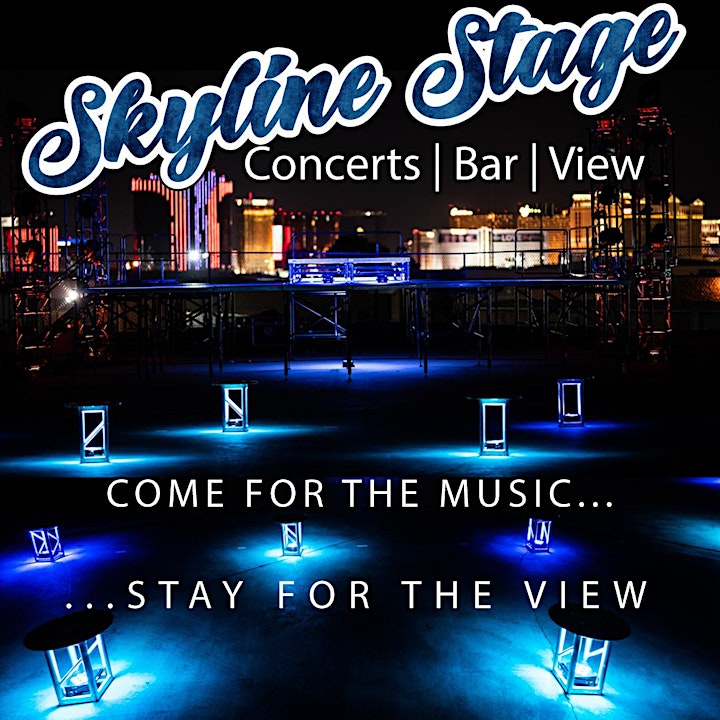 Tickets from $16.50/per person
MUST BUY ONLINE!!
BAND LINEUP
Sweet Home Alabama
Kaos Bender & The Traveling Trailer Park
Two bands performing for you, on our Outdoor- Las Vegas Strip View Skyline Stage. Enjoy live music again with the dazzling strip lights in the background. Doors Open at 5pm. Concert begins at 6pm.
Cocktails, beer & wine on sale at reasonable prices. Try our specialty cocktails the "Whiskey Palmer" and "Peach Problems" :)
This show will feature food from Monti's Smokehouse BBQ!
What is a Pod? You'll enjoy your own 8' x 5' or 12'x6' personal entertainment pod with 6 ft spacing all the way around you. CHOOSE A POD FOR THE NUMBER OF PEOPLE COMING IN YOUR GROUP. Example, if you are bringing 4 people buy one pod for 4. Do not buy 4 pods:)
What is a Premium Pod? Premium space includes Front Section Seating for your party and includes a Bottle of Wine or 6/bucket of Beer.
This is a socially distant live event put on by AV Vegas. AV Vegas is a concert sound and lighting production company in Vegas since 1993. We live for live music. Don't miss out on your chance to support Live Music coming back. Come see great live music at our amazing outdoor event space.
TICKETS ARE ONLY SOLD HERE, ONLINE. WE ARE NOT ALLOWED TO SELL TICKETS AT THE EVENT IN ORDER TO COMPLY WITH COVID RESTRICTIONS FOR EVENTS. All seats will be assigned.
COVID RULES APPLY: All attendees must agree to wear a mask anytime you exit your entertainment space to use restroom or bar. AV Vegas will have sanitized restrooms with a Covid cleaning attendant at work.
SMOKING: If you wish to smoke in your pod, you may be seated in a pod near other smokers.
CHILDREN: No toddlers, we love them but they would be hard to keep in your designated area. Children/teens over age of 7 would be ok.
Come help AV Vegas keep the music alive in Las Vegas.