Event Information
Location
In the large cove on Mill Creek off Cuckold Creek; 1 mile above Thomas Johnson Bridge
Description
The Raft is rescheduled to September 10-11 and will be held on the beautiful Patuxent River in the large cove on Mill Creek off Cuckold Creek. Cuckold Creek is about one mile above Thomas Johnson Bridge and two miles above Solomons.
The cove is large, and can easily hold 10-20 boats. It has a hard mud bottom with good holding and least 11 ft depth throughout, except DO NOT GET CLOSE TO THE SANDY CLIFF ON THE SOUTH SIDE. The water there is deceptive, and only 3 ft deep for several hundred ft off the cliff.
Captain Ivan Bekey aboard the S/V Victoria will be your Raft Captain and can be hailed on Channel 78 on the day of the Raft to coordinate building the raft.
Consider making a donation to the HSA1 Activites Fund as you make your reservation.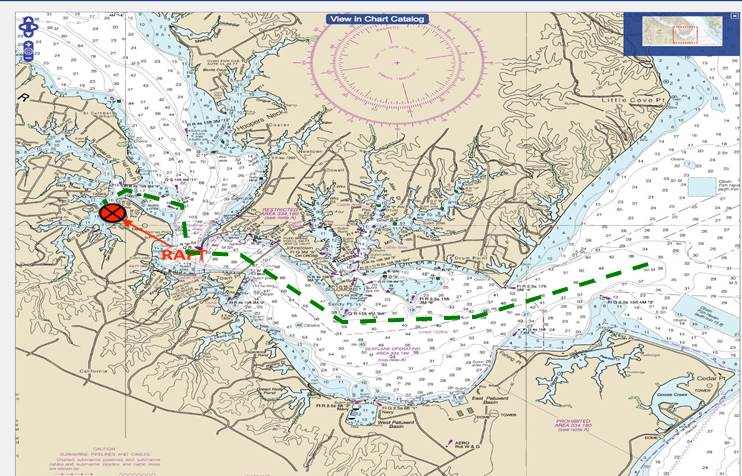 Date and Time
Location
In the large cove on Mill Creek off Cuckold Creek; 1 mile above Thomas Johnson Bridge