Get in THE MIX with Southern Made Creatives! A night of celebrating Southern Art, Hip Hop Culture, and local vendors!
About this event
Southern Made Creatives is an interactive art experience highlighting creatives and entrepreneurs from Birmingham and Atlanta! Some of the south's prominent young creatives will be showcasing their work, vibe out to your favorite southern hip hop classics and be sure to catch the live performances from up and coming local artists.
Hosted by B Lynn of 95.7 Jamz!
The Mix is a space for creatives to come together and share varying perspectives and to connect artists and entrepreurs of any facet. We are working to redefine the creative community in Birmingham by curating nontraditional art shows and industry networking mixers to inspire, connect, inform and equip millenials with the tools they need to build sustainable brands. We curate each of our events to be uniquely catered toward highllghting millenial creative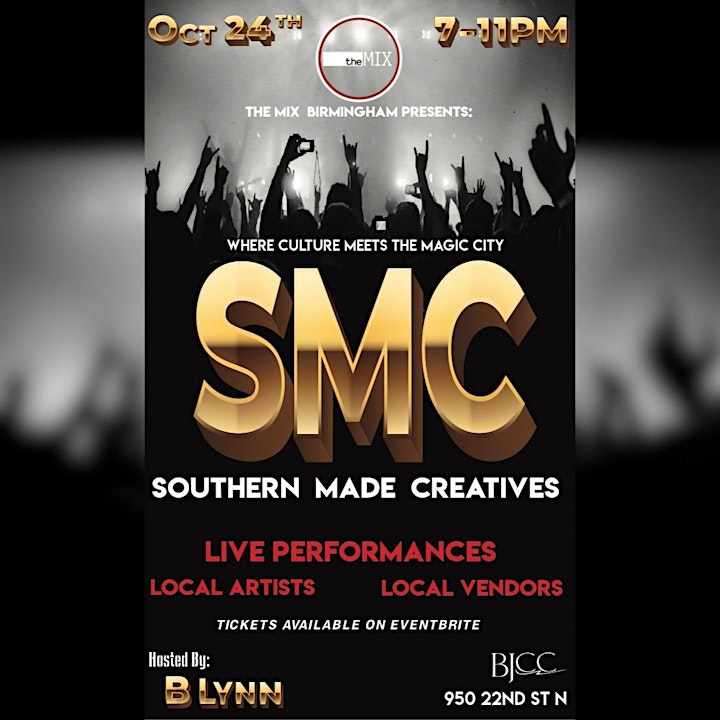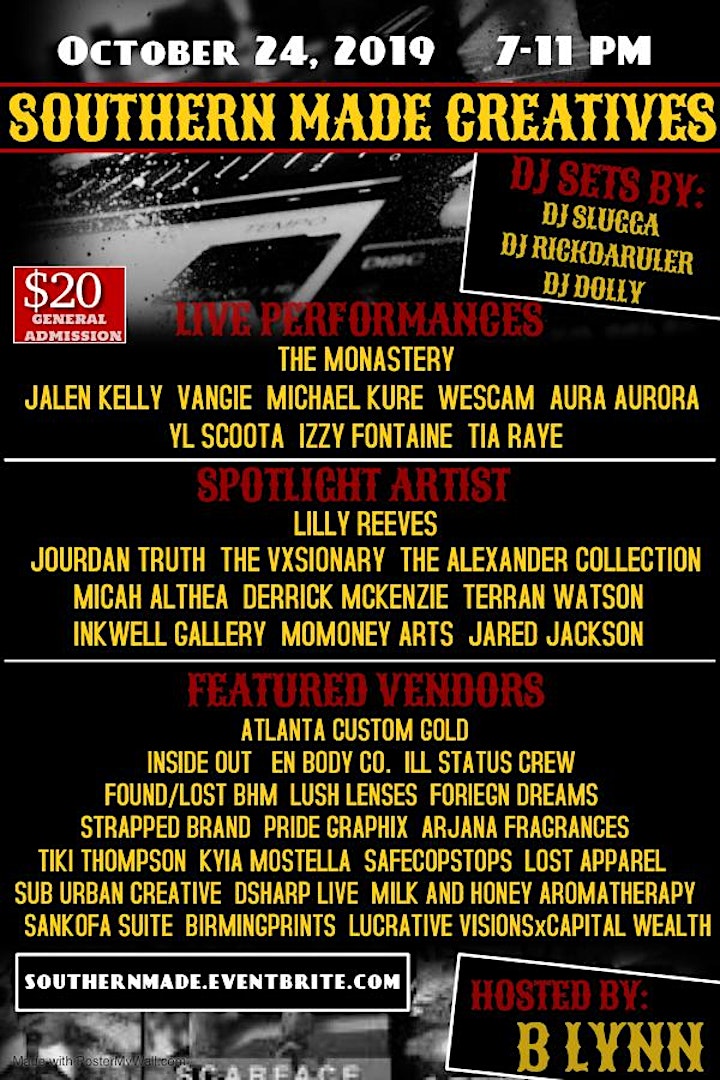 Organizer of Southern Made Creatives