Southern Fire Exchange Webinar: LANDFIRE Update and Biophysical Settings Review: Why You Should Care

Thursday, May 12, 2016 from 1:00 PM to 2:00 PM (EDT)
Event Details
LANDFIRE Update and Biophysical Settings Review: Why You Should Care
A free one hour webinar from the
Southern Fire Exchange and LANDFIRE
Thursday, May 12, 2016 1:00 - 2:00 PM ET.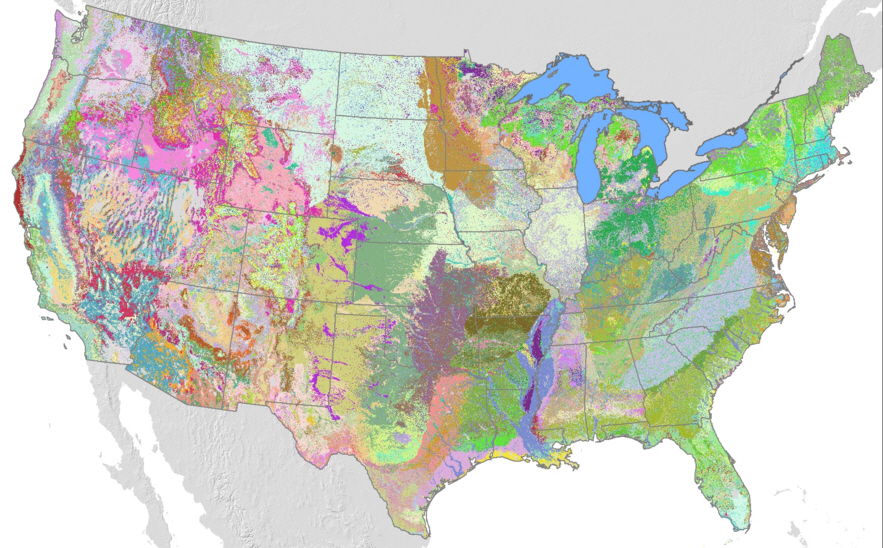 Program Description
Presenter: Jim Smith, Ph.D., TNC LANDFIRE Program Lead
Webinar Summary: All ecosystems are dynamic and changing due to growth, succession and disturbances. Modeling large landscapes in the United States requires the collective knowledge of experienced and knowledgeable vegetation and fire experts. In collaboration with hundreds of colleagues, LANDFIRE produced more than 1,000 unique state-and-transitions models and descriptions between 2005-2009 — one for every major ecosystem (called Biophysical Settings or BpS) mapped by the program. These models and descriptions play a part in national vegetation mapping and assessment, and on-the-ground management across the country. A new phase is underway as LANDFIRE deepens and broadens the science and applicability of those models and descriptions through the "BpS Review" review project. Input from ecologists, land managers, fire practitioners and others who are interested in how vegetation systems function is critical to improve this unique encyclopedia of ecological knowledge. Jim Smith will give a brief primer on Bps, a review of the dedicated website, and will show how and why the descriptions and expert review are important in the southeast region. He will end by showing how you can become involved in this significant update. Visit the BpS review webpage for more information about this effort.
Click here to check out our other upcoming fire science webinars.
---
Event Registration
Pre-registration for the webinar is required. Once registered, participants will receive an Eventbrite Ticket email containing the webinar link.  On the day of the webinar, click the link to join the meeting.
---
Webinar Requirements
If you have not previously used Adobe Connect, ensure that your computer and network connections are configured to provide you with the best possible experience by running a test. A reliable internet connection and speakers / headphones are required to participate.  Webinar audio will be broadcast directly to your computer via the Adobe Connect interface.  Participants do not need a microphone or video camera. Click here to test your browser and computer configuration / connection.  See the Adobe Connect Quick Start Guide (.pdf) for more information.
---
Webinar Recording
If you can't make the webinar, look for the recording to be posted on the Southern Fire Exchange YouTube Webinar Archive.
---
Contact Us
If you have questions about this webinar, contact the Southern Fire Exchange (contactus@southernfireexchange.org).
Have questions about Southern Fire Exchange Webinar: LANDFIRE Update and Biophysical Settings Review: Why You Should Care?
Contact Southern Fire Exchange
Organizer
The Southern Fire Exchange is a regional wildland fire science communication program and a member of the national Fire Science Exchange Network, funded by the Joint Fire Science Program. 

Representing 11 southern states, we work with numerous partners throughout the region to increase the use of available fire science, facilitate discussions about the relevance of research results and future research needs, and connect fire managers and researchers. 

We share fire science research results and information with natural resource managers, landowners, and scientists by offering a variety of resources and events: 
  • Newsletters, fact sheets, and research briefs 
  • Webinars, live and archived for viewing at anytime 
  • Workshops and field tours throughout the Southeast