Southern Fire Exchange Webinar: Fire's Long Legacy with Stephen J. Pyne

Wednesday, April 20, 2016 from 3:00 PM to 4:00 PM (EDT)
Event Details
Stephen Pyne: Fire's Long Legacy
A free one hour webinar from the Southern Fire Exchange and 
Arizona State University
Wednesday, April 20, 2016 3:00 - 4:00 PM ET.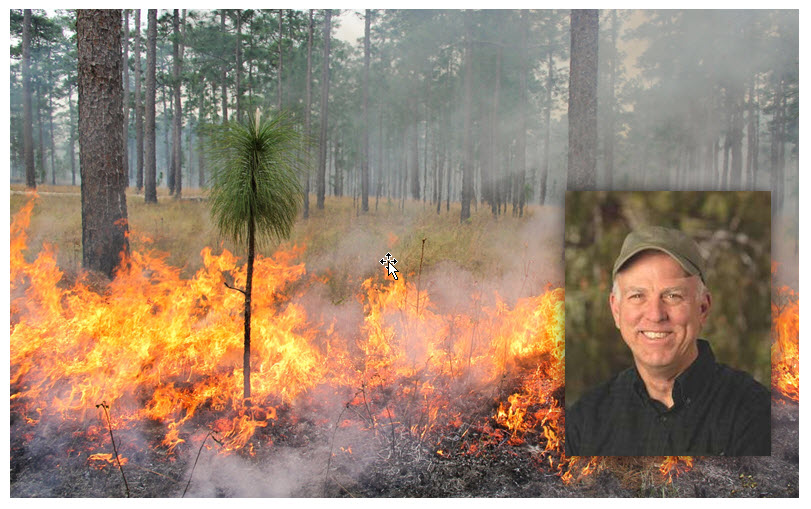 Program Description
Presenter: Stephen J. Pyne, Ph.D., Regents' Professor and Distinguished Sustainability Scholar, Arizona State University
Webinar Summary: Fire is an endemic feature of terrestrial life on Earth and an indelible attribute of human societies.  For over 400 million years fire has evolved; it continues to evolve as human society changes its combustion habits.  The greatest phase change came when people began to burn lithic, fossil fuels rather than living, surface combustibles.  The relationship between fire and humanity shapes contemporary pyrogeography and underwrites the Anthropocene, which might aptly be described as a Fire Age.  Following the webinar there will be time for Q & A.
Click here to check out our other upcoming fire science webinars.
---
Event Registration
Pre-registration for the webinar is required. Once registered, participants will receive an Eventbrite Ticket email containing the webinar link.  On the day of the webinar, click the link to join the meeting.
---
Webinar Requirements
If you have not previously used Adobe Connect, ensure that your computer and network connections are configured to provide you with the best possible experience by running a test. A reliable internet connection and speakers / headphones are required to participate.  Webinar audio will be broadcast directly to your computer via the Adobe Connect interface.  Participants do not need a microphone or video camera. Click here to test your browser and computer configuration / connection.  See the Adobe Connect Quick Start Guide (.pdf) for more information.
---
Webinar Recording
If you can't make the webinar, look for the recording to be posted on the Southern Fire Exchange YouTube Webinar Archive.
---
Contact Us
If you have questions about this webinar, contact the Southern Fire Exchange (contactus@southernfireexchange.org).
Organizer
The Southern Fire Exchange is a regional wildland fire science communication program and a member of the national Fire Science Exchange Network, funded by the Joint Fire Science Program. 

Representing 11 southern states, we work with numerous partners throughout the region to increase the use of available fire science, facilitate discussions about the relevance of research results and future research needs, and connect fire managers and researchers. 

We share fire science research results and information with natural resource managers, landowners, and scientists by offering a variety of resources and events: 
  • Newsletters, fact sheets, and research briefs 
  • Webinars, live and archived for viewing at anytime 
  • Workshops and field tours throughout the Southeast