Description

Join CRC as we welcome our members, supporters and fellow community partners to celebrate and honor local champions working to create a more just, sustainable economy in the Greater LA area and beyond.
Southern California Community Hero Awards 2019
Thursday, November 7
5:30 – 8:00pm
LA River Center and Gardens
570 W Ave 26, Los Angeles, CA 90065
Hosted beer, wine, and hors d'oeuvres.
HONORING COMMUNITY HEROES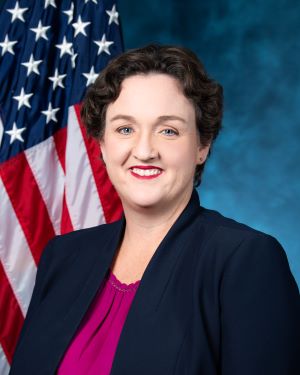 Congresswoman Katie Porter
In Washington, Congresswoman Porter has remained committed to putting Orange County families first. As a member of House Financial Services Committee, Rep. Porter has worked to hold banks, financial regulators, and administration officials accountable to the American people. She has also been a key supporter of legislation to reduce the influence of dark money in politics and restore ethics to Washington.
As a single working mom, Congresswoman Porter knows firsthand about the challenges faced by working families. She's introduced bipartisan legislation to allow families to allow families to set aside more pre-tax income for dependent care. She's continued to press for a repeal of the limits on the State and Local Tax (SALT) deduction, which has hit California's middle-class families especially hard.
Before coming to Congress, Porter spent nearly two decades taking on the special interests that dominate American politics and drown out the voices of working families. As California's independent watchdog against the banks, she made sure the big banks that had cheated Orange County homeowners followed through on their promise to help affected families get back on their feet. As a consumer finance expert, Congresswoman Porter also helped Congress pass the original Credit CARD Act in 2009, which enacted federal protections from abusive credit card fees.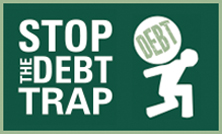 LA Stop the Debt Trap Coalition
The LA Stop the Debt Trap Coalition has successfully advocated for new protections that curb predatory payday and small dollar loans. The result of this collaborative was a groundbreaking motion in Los Angeles County to develop a comprehensive County response to combat high-cost loans and create affordable alternatives. The coalition also played a key role in the passage of AB539 (Limon), which provides a statewide cap on interest rates for loans worth $2,500 - $10,000. These new protections help to prevent borrowers from falling into endless cycles of debt, and instead enable low-income families to retain and build household wealth.
---
EVENT SPONSORS
CRC Legacy Gold Members
Clearinghouse CDFI
Mission Economic Development Agency (MEDA)
CRC Legacy Silver Members
CDC Small Business Finance
Opportunity Fund
Diamond
Capital One
Cathay Bank
Comerica Bank
East West Bank
JPMorgan Chase
Flagstar Bank
MUFG Union Bank
Pacific Premier Bank
Sapphire
Bank of the West
City National Bank
US Bank
HSBC
Ruby
Banc of California
California Bank & Trust
Mechanics Bank

Opal
Bank of America
BBVA
Lending Club
OPORTUN

Jade
Umpqua Bank
Little Tokyo Service Center
Interested in sponsoring this event? Contact John Hoffman jhoffman@calreinvest.org for more information.