Southern California 8(a) and Small Business Conference 2015

Wednesday, May 6, 2015 from 8:00 AM to 3:30 PM (PDT)
Event Details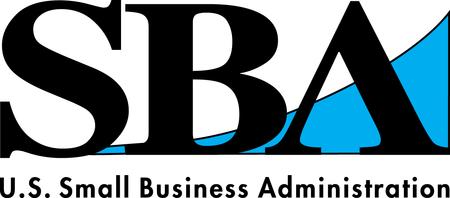 Experience Southern California's Largest Business Development and 8(a) Matchmaking Event of the Year!
Open to: 8(a), HUBZone, VOSB, WBE, SBE, WOSB, DBE, MBE, DVBE, SDVOSB, and SB Certified Firms
The lowdown on WHY YOU NEED TO BE THERE!
Join numerous exhibitors and 450 attendees for the most anticipated networking and Business Development event of the year!
Network with government agencies, prime contractors, and small businesses
Meet with government procurement representatives
Meet with MWBEs, SDVOBs, VOSBs, 8(a)s, Hub Zone, WOSBs, EDWOSBs, and DBEs
Locate potential subcontracting opportunities
Learn about selling to the government and private sector through our many workshops:
Small Business, New Opportunities
Marketing your business to a government prime contractor is much like selling to any other entity: You have to find customers who can use your goods or services and convince them that your company is a capable vendor.  This workshop will show you how to work with prime contractors; what they buy, how they buy, and where to register.            
Researching the Federal Market
This workshop has two distinct components to help you become successful in the federal marketplace.  First, it will help you identify the reasons a strong Capabilities Statement helps you do business with federal agencies as well as its key components.  Second, BidSpeed, a leading government contracting Business Development Software firm, will demonstrate how the government advertises and procures products and services as well as identifying all the sources used for Government procurement.
Accounting & Auditing for Government Contracts
Whether your company is new to government contracting or has been in the business for years, this workshop will be valuable to ensure that you are up to speed with government contractor system expectations, basic accounting terms and procedures required for government contracts.  This workshop will also touch on QuickBooks, a popular accounting program and how it can actually help improve the profitability of your business.
Bay to the Border; Contract Opportunities
This workshop will inform you about each agency's contracting needs and available opportunities and how to assist small businesses, small disadvantaged business (including 8(a)), HUBZone, Service-Disabled Veteran-Owned small business, and women-owned small businesses in their business development activities.
Government Contract Initiatives
The Office of Government Contracting (GC) works to create an environment for maximum participation by small, disadvantaged, and woman-owned businesses in federal government contract awards and large prime subcontract awards.  During this workshop, you will learn about new contract initiatives and how they impact you as a small business.
Think Like A Negotiator – How to Create Win Win Results by Understanding the Pitfalls to Avoid
During this workshop, you will gain a greater understanding of the art and language of negotiation while learning the pitfalls to avoid.  As a subject matter expert in the Contracting Career Field, Eldonna Fernandez has developed and taught courses on Contract Claims, Negotiation, and other aspects of Contracting.
Certification for State and Corporate Contracting: DBE, DVBE, SBE, WBE
During this workshop, you discover how securing the designation of Small Business, Woman-Owned, Minority-Owned, or Disabled Veteran Business Enterprise can help you do business with some of the most reputable government agencies, prime contractors and Fortune 500 companies.  For all programs, we discuss the eligibility criteria, the programmatic benefits for participants, and the process to pursue the certification.
Finance and Bonding
This workshop discusses the multiple sources of capital for growing your small business. The pros and cons of each funding source are reviewed. Topics to be discussed include familiar options such as Small Business Loans, SBA Loan Guaranty Program, and Microloans. You will also learn the differences between various bonds, why they exist, who uses them and how to get bonded.
Cyber Security
This workshop will feature a subject matter expert explaining the importance of securing information through best cybersecurity practices; Identifying types of information that should be secured; Identifying the types of cyber threats; Defining risk management; and Listing best practices for guarding against cyber threats.
Confirmed buyers for one-on-one matchmaking:
Amec Foster Wheeler Environment & Infrastructure

Beckman Coulter, Inc.

Boeing

California American Water

California Water Service Company

County of Riverside, Purchasing & Fleet Services

Cal State University, San Bernardino

Golden State Water Company

San Gabriel Valley Water Company

Clark Construction

Department of the Navy - NAVFAC SW

Department of Veterans Affairs

Disney Theme Parks & Resorts

DOT - Caltrans District 12 (Orange County)

DOT - Caltrans District 7 (LA/Ventura County)

DOT - Caltrans District 8 (San Bernardino)

Edwards Air Force Base

Environmental Protection Agency (EPA) - Region 9

General Services Administration

LA Air Force - Space & Missile Systems Center

LA World Airports

Lockheed Martin Aeronautics

Marine Corps Installations West/Marine Corps Base Camp Pendleton-G4 Logistics

Metropolitan Water District of Southern California

Mission Installation Contracting Command Fort Irwin

NSWC Corona Division/NSWC Port Hueneme Division

Orange County Transportation Authority (OCTA)

Port of Long Beach

Rancho Santiago Community College District

Rudolph and Sletten, Inc.

Shimmick Construction Company, Inc.

State of California - Dept. of General Services

U.S. Army Corps of Engineers - Los Angeles
When & Where

Wyndham Anaheim Garden Grov
12021 Harbor Blvd
Garden Grove, CA 92840


Wednesday, May 6, 2015 from 8:00 AM to 3:30 PM (PDT)
Add to my calendar
Organizer
The Orange County Inland Empire SBDC Network is funded in part though a cooperative agreement with the U.S. Small Business Administration and California State University Fullerton and extended to the public on a non-discriminatory basis. SBA and California State University Fullerton cannot endorse any view, product, opinions or services of any external parties or activities.
*Disability: "Reasonable accommodations for persons with disabilities will be made if requested at least two weeks in advance. Please contact Katrina Smith at kmpayne@fullerton.edu at 657-278-2719 or

*Refund and cancelations: You must give our office 48 hours notice of any changes or cancellations.
If the cancelations or change is not done 48 hours before the event, a full registration fee will be charged.
Our 48-HOUR RULE is Strictly Enforced!