Description
The Southeastern Symposium on Mental Health provides a unique opportunity for stakeholders and mental health providers to collaborate across disciplines and share research findings utilizing evidence-based outcomes in order to improve patient-centered care. The goal of the Symposium is to promote awareness about mental health issues, reduce stigma and discrimination, improve equity for mental health care comparable to other health care, and inform the general public.
NO

CME or CEU is included
Taking an inclusive approach that recognizes mental health is about all of us. The Symposium theme – Mental Health Collaborations: Diversity and Inclusion–Integrating Research, Education, and Practice encompasses a variety of topics illuminating creative and innovative ways of addressing mental illness.
The Symposium opens up a space for discussions that not only engage with different approaches to mental health care, but also endeavors to impact clinicians and other mental health professionals, stakeholders, community partners and consumers. Mental illness, the stigma associated with it, and general overall health depend upon a web of interdependent conditions such as the physical and social environment, health and well-being of the community and the cultural understanding of mental illness.
---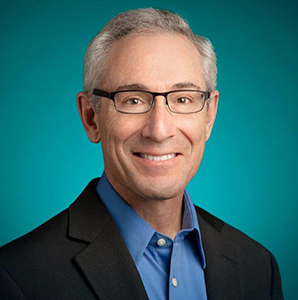 Dr. Insel, Founder and President of Mindstrong Health
Thomas R. Insel, M.D, Founder and President of Mindstrong Health, is a psychiatrist and neuroscientist. From 2002-2015, Dr. Insel served as Director of the National Institute of Mental Health (NIMH), the component of the National Institutes of Health (NIH) committed to research on mental disorders. Most recently he led the Mental Health Team at Verily.
Prior to his appointment at the NIMH, Dr. Insel was a Professor in the Department of Psychiatry and Director of the Center for Behavioral Neuroscience at Emory University School of Medicine. He also served as Director of the Center for Autism Research and is a member of the scientific advisory board at the Autism Science Foundation. Dr. Insel is a member of the National Academy of Medicine and has received numerous national and international awards including honorary degrees in the U.S. and Europe.
Dr. Thomas Insel will be speaking at the Dinner and Gala on the evening of Friday, May 18, 2018.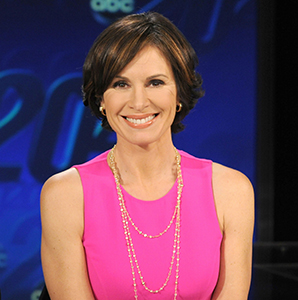 Elizabeth Vargas, Journalist and Co-Anchor of 20/20 (Sponsored by FAVOR – Greenville)
Emmy-Award winning journalist, television anchor, and investigative reporter Elizabeth Vargas has traveled the world covering breaking news stories, reporting in-depth investigations, and conducting interviews with world leaders and other influential newsmakers. She is currently the co-anchor of "20/20" with David Muir.
Elizabeth's childhood was beset by anxiety and she suffered from daily, debilitating panic attacks before self-medicating with alcohol as an adult. In 2014, Elizabeth revealed both her alcoholism and her anxiety disorder on national television. Since then, she has become an outspoken and impactful advocate for mental health and substance use disorder treatment. Her powerful book, Between Breaths: A Memoir of Panic and Addiction, was an instant New York Times and USA Today best-seller. Telling her story publicly in both her book and as a sought-after speaker is emblematic of her dedication to destigmatizing psychiatric illness.
Elizabeth Vargas will be speaking at the Luncheon on the afternoon of Saturday, May 19, 2018.