Description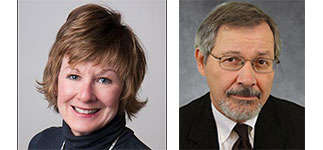 S.C. Bar Members seeking to obtain 2 CLE credits may attend:
11 a.m.-Noon Presentation, "Making the Case: Supporting Mental Health in the Legal Profession," by Beth Padgett, Assistant Director at S.C. Bar Lawyers Helping Lawyers, and receive 1 CLE Ethics/Mental Health credit.
Noon-1:15 p.m. Luncheon and presentation, "Mental Health Treatment in South Carolina Prisons," by Dan Westbrook, a partner at Nelson Mullins, and receive 1 CLE credit.
Dan Westbrook, JD, is a partner in the Columbia office of Nelson Mullins Riley & Scarborough, LLP. For over 25 years, Mr. Westbrook has represented healthcare providers in federal and state regulatory matters, litigation, and appeals. In addition, Mr. Westbrook has maintained an active pro bono practice, especially on behalf of South Carolina prison inmates, working on several death penalty appeals, parole cases, and a class action on behalf of over 3,500 mentally ill prisoners. For several years he served as Board Chair for the South Carolina Death Penalty Resource Center.
Before attending law school, Mr. Westbrook acted in several professional regional theaters, including the Great Lakes Shakespeare Festival and the Cleveland Play House. He has an MFA in acting from the University of North Carolina at Chapel Hill, a BFA in Theatre from Valdosta State College, and a JD from the University of South Carolina School of Law.
Mr. Westbrook has been named to Best Lawyers in America and South Carolina Super Lawyers. He has been recognized for his pro bono work by the National Legal Aid and Defender Association, NAMI – South Carolina, and the Columbia Urban League.
Tickets are $60 or a table with 10 seats can be purchased for $600.
To learn more about the Southeastern Symposium on Mental Health, view full agenda, purchase tickets or reserve tables for special events visit www.sesmh.org. For additional information, please contact Christine Marsh at 864-455-7808 or email info@sesmh.org.