Description
Thurs., May 11 - Sat., May 13: 8 a.m. - 8 p.m. daily
This option for the Southeastern Symposium on Mental Health allows community members who are not seeking continuing medical education credits (CME) or Continuing Education Units (CEU) to attend the symposium's opening pre-conference. "Mental Health First Aid," a national program that teaches how to respond to signs of mental illness and substance abuse.

Marcas Miles, MA, BA is Senior Director of Employer Programs and Communications with Employers Health, a national coalition of employers based in Ohio, and a public relations professional with nearly two decades of progressive experience. Marcas has spent most of his career in the health care and workforce development sectors. An emerging thought leader in addressing depression in the workplace and improving worker productivity, he has broad experience in assisting employers to leverage health benefits to improve cost, quality and accessibility of high-value health care services.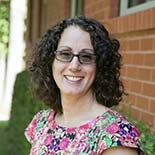 The pre-conference evening program will conclude with a presentation on examining the impact of collective trauma with keynote presenter Deborah Blalock, executive director of the Charleston Dorchester Mental Health Center, who provided trauma counseling following the 2015 mass shooting at Mother Emanuel AME Church in Charleston. This will be followed by a panel discussion of community mental health experts.
Deborah S. Blalock, MEd, LPCS, CPM has served since 2004 as the Executive Director of the Charleston Dorchester Mental Health Center, one of the largest and most innovative of the seventeen centers operated by the South Carolina Department of Mental Health. Ms. Blalock joined the SC Department of Mental Health in 1993 and previously served as Director of Acute Services. She has extensive training in crisis negotiation, crisis intervention, and critical incident management. She directed services that focused on people in crisis including the Mobile Crisis Team, South Carolina's first Mental Health Court, the Crisis Stabilization Center, and services in local detention centers.
In 2015, after the tragic mass shooting and murder of nine parishioners at Mother Emanuel AME Church in Charleston, South Carolina, Ms. Blalock provided trauma counseling. For the past year and a half, she has been engaged with the families of Emanuel AME on their journey to hope, healing, and recovery.
Ms. Blalock received her Master's degree in Clinical Counseling from the Citadel in 1993, and is a Licensed Professional Counselor Supervisor and Certified Public Manager.
For additional information, please visit the website at www.sesmh.org or contact Christine Marsh at 864-455-7808 or email info@sesmh.org.