Description
The Southeast and South Central Kansas Church Leadership Conference
Event Information:
Designed for pastors, key leaders and spouses
There is no registration fee. Lunch will be provided.
Guest Speaker: Jamie Tickel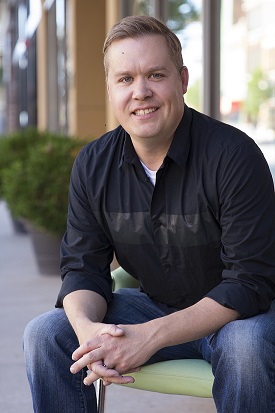 Though saved at the age of twelve in a small country church, it wasn't until his late teens that Jamie got serious about God's plan for his life. From the moment he surrendered to his call to the ministry, a deep passion for God and His word erupted which can be seen in his personal study habits and his unique preaching style. He is eager to see others flourish in their relationship with the Father. Pastor Jamie is passionate about reaching the lost and believes the Great Commission is a personal command to all believers. Jamie and his wife Brianna have been married since 2002 and have two sons, Hawkins and Hyatt, and a daughter, Harlow. Jamie has served the Lord in pastoral ministry for twenty years in two different churches.
Workshops (Select 3)
Women's Ministry - Mari Parker (1 Session)
Developing Leaders - Jim Presnell (1 Session)
Breaking Numerical Barriers - Jamie Tickel (1 Session)
Worship and Using Media - David Manner (1 Session)
Using Social Media - James Gillespie (1 Session)
Tax Questions and Answers for Pastors – Darrell Duncan (1 Session)
Training for Deacon Wives - Marsha Cook (3 Sessions)
Training for Deacons - Russell Cook (3 Sessions)
Ministry to those Dealing with Addiction - Roy & Brenda Jaye (3 Sessions)
Financial Updates for Treasurers – Darrell Duncan (2 Sessions)
Workshops
8:30 Arrival and Registration
9:00 Introductions - Worship and Message-
10:00 Training Session I
10:50 Break (15 minutes)
11:15 Training Session II
12:10 Lunch
1:00 Training Session III
2:00 Worship and Message
2:45 Closing Comments & Thank Yous
3:00 Depart