Southeast Pro Dance Convention

Saturday, December 4, 2010 from 9:00 AM to 4:00 PM (EST)
Event Details
Are you a current, former or prospective professional dancer or cheerleader? Does your team need hot choreography? Would you like to meet others in the industry or hear about audition opportunities?

Then get ready for the Southeast Pro Dance Workshop in Orlando, Florida on Saturday, December 4, 2010! 
AGENDA
** Learn choreography from elite alumni and directors
** Representing the NFL, NBA, AFL, MISL, MLS, MLB and AIFA
** Get tips from the pros on fitness, nutrition, makeup, attire and more
** Network with other performers from the east coast (and beyond!)
** Receive giveaways from sponsors including attire and cosmetics
** Directors receive complimentary lunch sponsored by Angela King Designs

COSTS
** Morning (9:00am-12:00pm): $45 Register Now!
** Afternoon (1:00pm-4:00pm): $45 Register Now! 
** Full day (9:00am-4:00pm): $79 Register Now!
** Discount: 15% off early bird registration before November 21
** Directors: Bring 2 or more squad members and receive complimentary admission. All directors receive complimentary lunch and director's roundtable session sponsored by Angela King Designs.
** Refund Policy: 75% of registration fees may be refunded through November 29, 2010
 
CHOREOGRAPHERS
Our choreographers are top alumni and directors of dance and cheer teams in the NFL, NBA, AFL and other sports leagues. They will teach 6 sidelines and 2 routines in length of 45-60 seconds, representing all major sports leagues. Read choreographer bios and view photos here!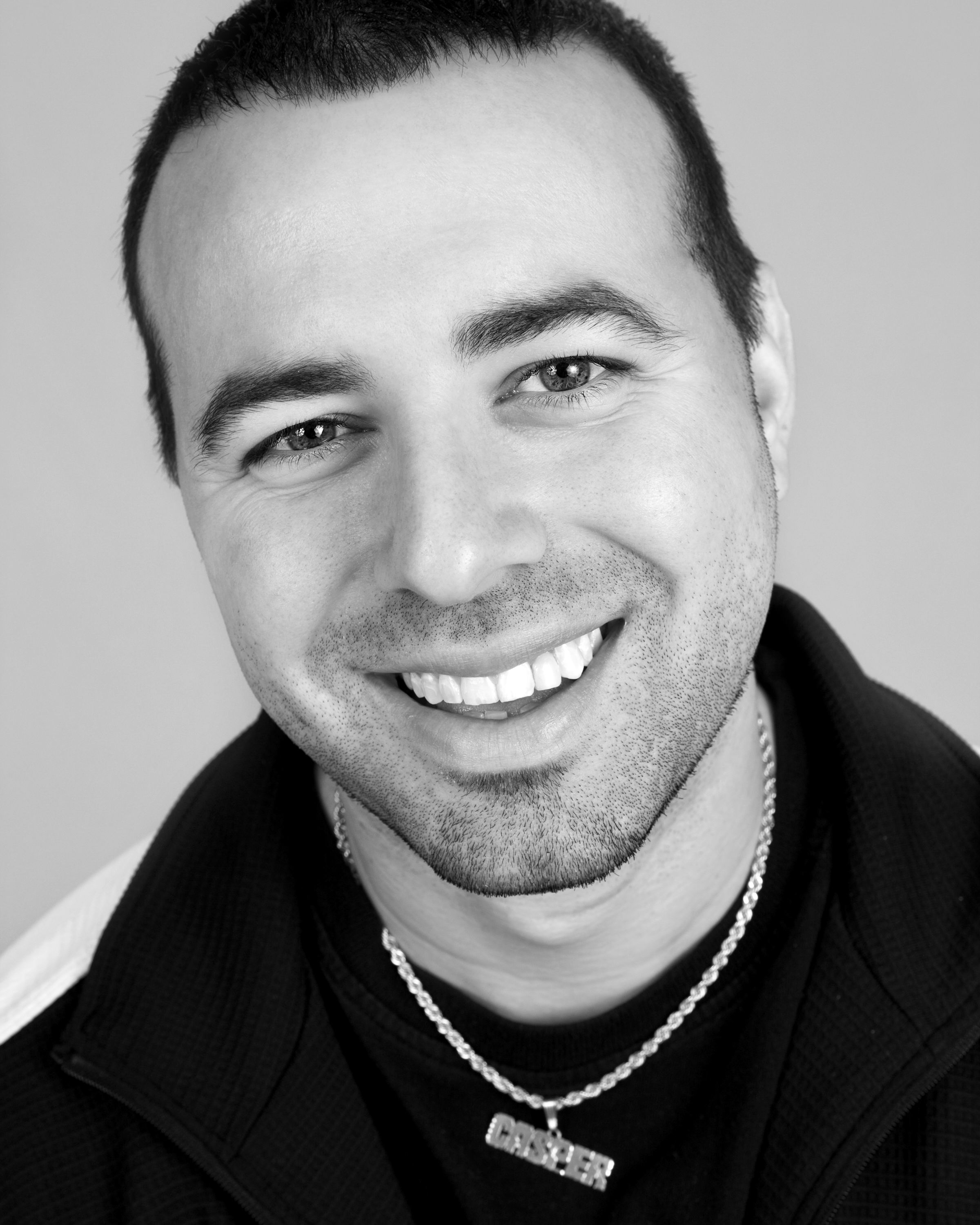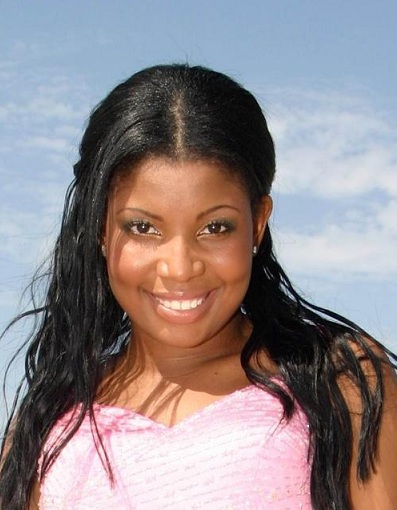 ** Trisia Brown, NFL Cheerleader - Miami, NFL Pro Bowl Cheerleader, NFL & Pro Bowl Choreographer, Dance Studio Owner-FL
**Chris "Casper" Lupis, Choreographer:  Orlando Magic Dancers, Walt Disney World-FL, Master Classes Nationwide
**Miranda Lobs, NFL Cheerleader – Miami, CIFL Choreographer and Director, NJ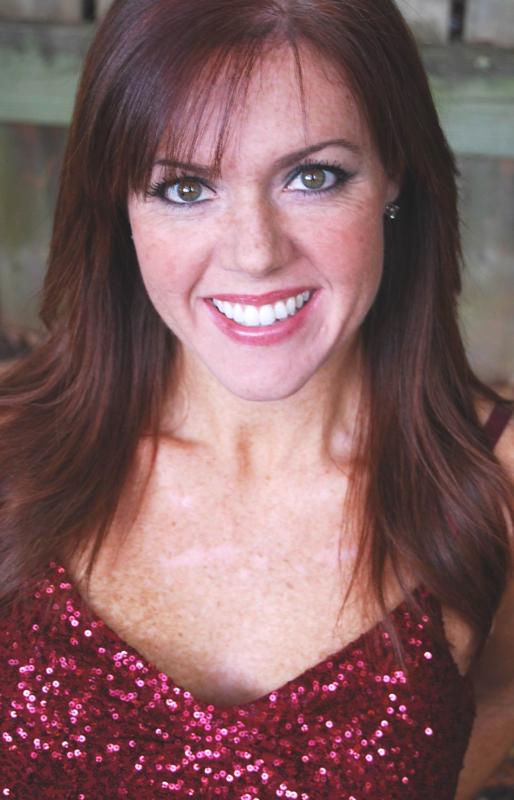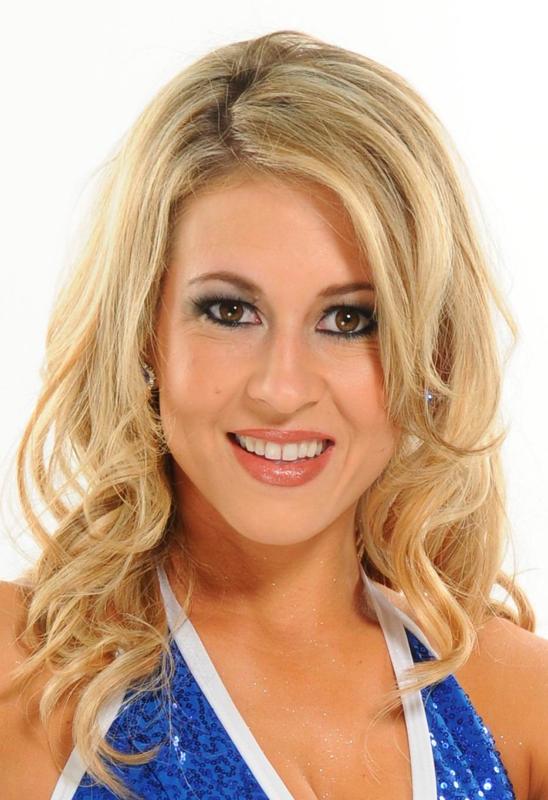 ** Deanna Clover, NBA Dancer - Orlando, WBA, AFA, & ABA Choreographer and Director - Orlando

PRESENTERS
Featuring experts in the area of hair, makeup, attire, and interview skills
 ****Megan Clementi - expert in interview skills. Miss FL USA 2010,
current Orlando Magic Emcee, former Magic dancer 5-yrs/team leader
www.missfloridausa.com
http://missfloridausa2010.blogspot.com
http://www.info-komen.org/goto/climb_for_the_cure
****Chyna - expert in Fashion and Hair design.  A top hair dresser at Ego Lab Hair Salon and Boutique in Orlando.

 ****Michael Cairns - expert in creating the perfect headshot.  Premier sports photographer in Orlando with clients that include the Orlando Magic Dancers.   
www.wetorangestudio.com/
 LOCATION
Body Tecz Training Facility
3869 Wekiva Springs Rd
Longwood, FL 32779
HOTEL ACCOMODATIONS
Magnuson Grand Hotel Orlando
230 W. State Rd. 436
Altamonte Springs, FL 32714
1-407-862-4000
Just 11 minutes from the training facility
Mention the "Going Pro Entertainment December Convention" to receive the group rate
 WAIVER FORM
A liability and image release form is required. Please download the form here and bring it with you to the event. Participants ages 16-17 must have authorization by a parent or guardian.
CONTACT EVENT DIRECTORS
FACEBOOK    EMAIL 
---
We would like to thank our sponsors! Meet representatives and receive door prizes from the following companies! 
ADD YOUR BUSINESS HERE
Add your business here! Contact us for sponsorship opportunities starting at $35.00.
OVIEDO FAMILY CHIROPRACTIC

 "Oviedo Family Chiropractic is proud to be the official chiropractor for the Florida Tusker Cheerleaders and Orlando Predator Dancers.  Dr. Janowitz offers the most advanced natural health techniques to help you not only alleviate your aches and pains, but also help you perform like a champion.  The doctors at Oviedo Family Chiropractic look forward to helping the dance and cheer community."

GO WILD! WEAR BY ANGELA KING DESIGNS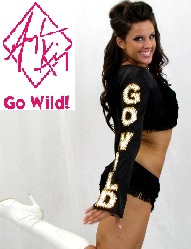 Go Wild! Wear by Angela King Designs is your premier source for today's hottest styles in professional cheerleading and dance. Whether you are looking for audition outfits, rehearsal wear, a performance costume, or accessories, AKD's Go Wild! collection includes the most sought after designs in the industry. Select from a wide range of fabrics including solids, sparkle and sequins, and embellish with rhinestones, logowork, embroidery and more. Their unique designs and 20 year history in the pro-cheerleading industry includes major brands in the NFL, NBA, NHL, UFL, and beyond. Service is top notch, with alumni pro cheerleaders representing multiple major markets in the United States, Canada, United Kingdom and other international territories. Don't wait! Now's the time to experience perfection. Visit www.gowildwear.com.
HALF-TIME HIGHLIGHTS
Authored by Ashley Worrell-Mitchell, Going Pro consultant for Kansas City and Omaha, former NFL, NBA and AFL dancer, Half-Time Highlights is a how-to book on pro cheerleading and dance auditions. Participants will have the chance to receive a copy of this book during Going Pro Entertainment 2010-2011 conventions. You can also purchase a copy at conventions, or visit amazon.com.
GOING PRO ENTERTAINMENT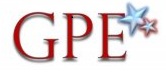 Going Pro Entertainment is the premier resource for professional cheerleading and dance services. Developed by former pro dancers from all United States sports leagues, GPE provides exclusive services in audition coaching, team consulting and choreography, and alumni talent management. GPE events feature choreography and mentorship by Pro Cheer All Stars in multiple cities, including Phoenix, Los Angeles, Reno, Denver, Kansas City, Chicago, St Louis, Omaha, Oklahoma City, Houston, Atlanta, Indianapolis, Cincinnati, Minneapolis/St Paul, New York, Philadelphia, Baltimore, Washington DC, Virginia Beach, Charlotte (NC), Miami, and Orlando. Visit www.goingproentertainment.com or www.procheerallstars.eventbrite.com.
---
Trisia Brown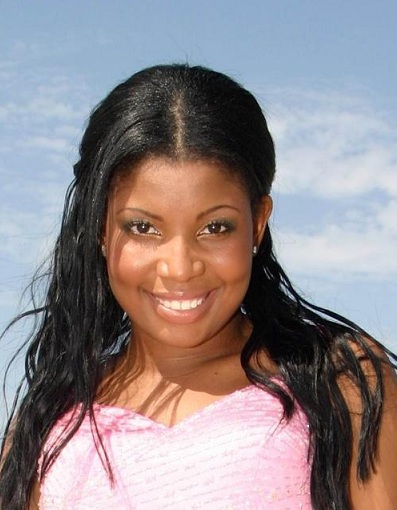 Trisia has eight years combined professional dance experience as an NFL cheerleader and choreographer in Miami, where she was a four-year cheerleader and two-year captain. She was chosen as the 2004 ProBowl representative, appeared in four swimsuit calendars, and traveled to the Bahamas, Mexico, London and France performing as a member of their elite Show Team. From 2005-2009 Trisia was the choreographer for the NFL in Miami, and in 2010 was chosen as the head choreographer for the Pro Bowl Cheerleaders. She has over 20 years of dance and choreography experience in all disciplines and is currently the owner of a dance training school "The Studio" in Miami.
Chris "Casper" Lupis
 At a youthful 29 years old, Chris "Casper" Lupis already has more than 15 years o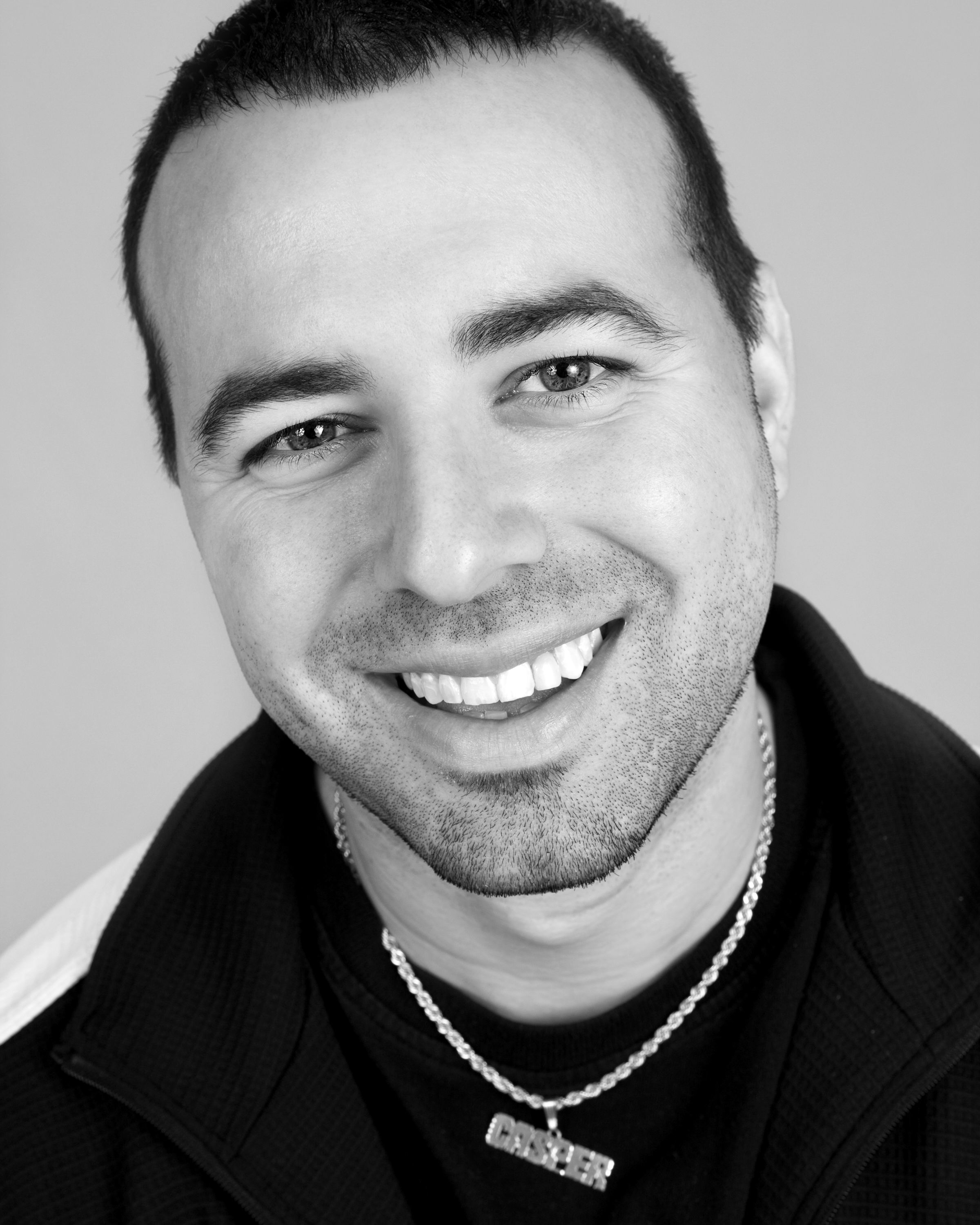 f experience in the field of performing.  During his High School and College years, Casper has danced with several groups. Most notably a group called Under A Groove in Orlando.  UAG competed and performed in many shows both here in the states as well as several international competitions.   Under A Groove took 1st place in Culture Shock DC's "East Coast Dance Competition" in 2004, 2005 and 2006.  Winning that competition in 2005 got them an invitation to compete in Switzerland later that year. Over the last few years Casper has taught classes in numerous local dance schools, including the very prestigious Hard Drive Productions. He has choreographed for The Orlando Magic Dance Team for the last 8 years, Tyra Banks, Nike, and for "Movie Park" a theme park in Düsseldorf, Germany. As part of this project Casper had the opportunity to tour Europe in order to audition and hire the dancers to perform a combination hip-hop and step dance show.  Most recently, you can see some of Casper's work at Walt Disney World in Orlando Fl, where is was a co-choreographer for "A Totally Tomorrowland Christmas" and "Disney Channel Rocks".  Casper is currently keeping up his skills by teaching Master Classes in cities all over the country.

Miranda Lobs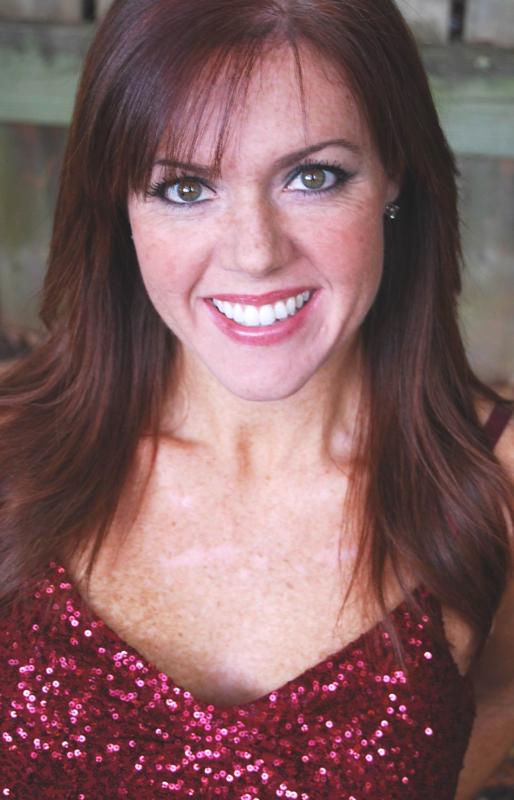 Originally from Florida and now residing in North Carolina, Miranda comes with over 25 years of experience in dance and choreography. She was an NFL Cheerleader in Miami where she was selected as a member of their elite Show Team and performed internationally. She is the former director and choreographer of the New Jersey Revolution Dancers, the Continental Indoor Football League, and the All-Star Dancers for the Northeast vs. New Jersey Football Classic. Miranda has enjoyed being a guest dancer for Third Eye Blind, Captain/Choreographer of the University of North Florida's nationally ranked dance team where she also received her Masters Degree in Psychology, guest dancer for the Jacksonville Jaguars, and dance instructor for 16 years with competition accolades for 1st place, best overall, and highest choreography. She has competed, coached and judged at all levels including professional cheerleading and dance. Miranda is currently a Regional Director and Director of Special Events for Going Pro Entertainment, where she works with future professional dancers and cheerleaders on the east coast and oversees Going Pro's national special events and programs. Since 2004, Miranda has coached, choreographed and consulted dancers who have made eight professional and semi-professional sports dance teams.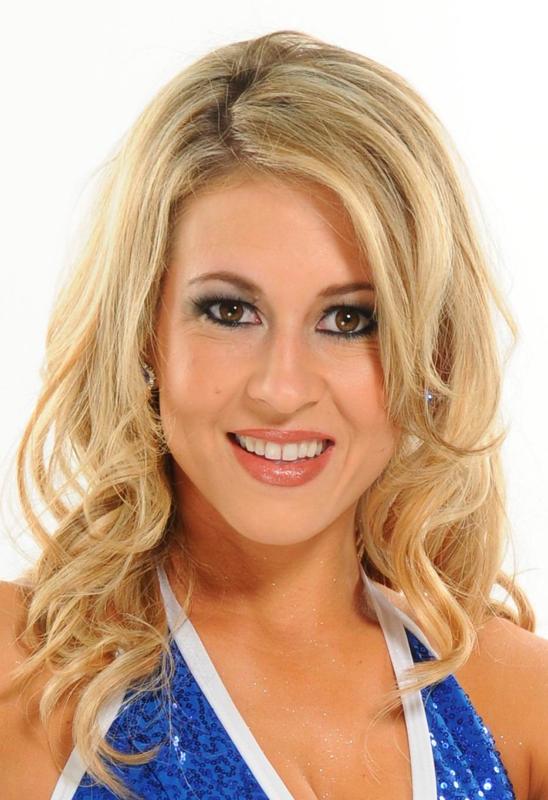 Deanna Clover 
Deanna Clover, a native Floridian, is a five year alumna and former team leader of the NBA in Orlando, where she was featured in Sports Illustrated Magazine Swimsuit Edition for 2009, appeared on ESPN'S "I'd Do Anything" TV show, performed for Armed Forces Entertainment and toured Bosnia, Kosovo, Germany, Belgium, Netherlands, Iceland, Japan, Korea for our troops. Deanna performed in the Orlando Opera "Salome," the Dunking Dancer, the All-Star Game in Houston, and the NCAA in Indianapolis. She has traveled to China, Taiwan, Indonesia, Singapore, and Turkey, as well as judged the annual Magic dance competition, and taught dance clinics in central Florida and other countries. Additionally, Deanna was a featured dancer for Carnival Cruise Lines and Walt Disney World, where she was previously the Disney face character "Alice" from Alice in Wonderland and "Wendy" from Peter Pan. Deanna is the former director for the Crusaders AFA Dance Team and the Lady Thundercats ABA Dance Team. Currently, she is the director for the Florida Flight WBA Dance Team and continues to enjoy teaching all disciplines at a local dance studio.
When & Where

Body Tecz Training Facility
3869 Wekiva Springs Rd.
Longwood, FL 32779


Saturday, December 4, 2010 from 9:00 AM to 4:00 PM (EST)
Add to my calendar
Organizer
www.goingproentertainment.com
www.facebook.com/goingproentertainment
Going Pro Entertainment is the premier resource for professional cheerleading and dance services. Developed by pro dancers from various United States sports leagues, Going Pro provides choreography, training and consulting for performers, with special emphasis on college, semi-pro and professional teams. Instructors and consultants are located nationwide and include elite current and alumni performers, choreographers and directors from the NBA and NFL. 
Please Note: Going Pro Entertainment is not directly affiliated with any professional sports league, team, cheerleading or dance squad. Audition candidates are advised to follow proper audition procedures in accordance to the official team website and training program.
Southeast Pro Dance Convention