About this Event
The legalization of hemp at the federal level has opened up a new industry for our region. Hear from Farmers currently growing hemp, local harvesting equipment experts and processors. Hear what they have learned and what to look out for in this rapidly growing industry! If your interested in adding hemp—for oil, seed, or fiber production this event is for you.
AGENDA
12:00 pm Light Lunch and Networking
12:15 Local speakers Colin Fury and Alex Seyfert (History of Hemp and applications)
12:40 TO 3:30 Panel Guest Speakers
3:30 TO 4:00 Q&A
4:00 pm Closing statements and Networking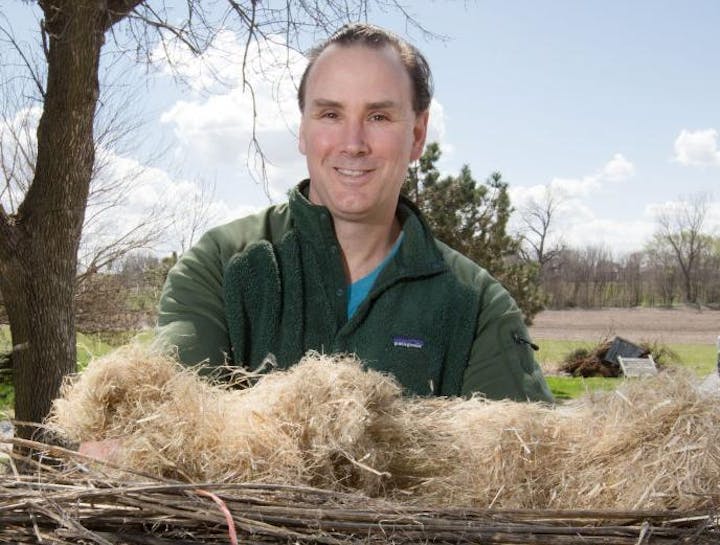 JOHN LUPIEN
Bastcore has been operating for four years and is currently building a state of the art fiber processing plant in Nebraska, where they process hemp and work with supply chain partners to develop farm to market solutions for hemp products. John Lupien is the founder of Bastcore. He has twenty plus years experience in the industrial hemp sector.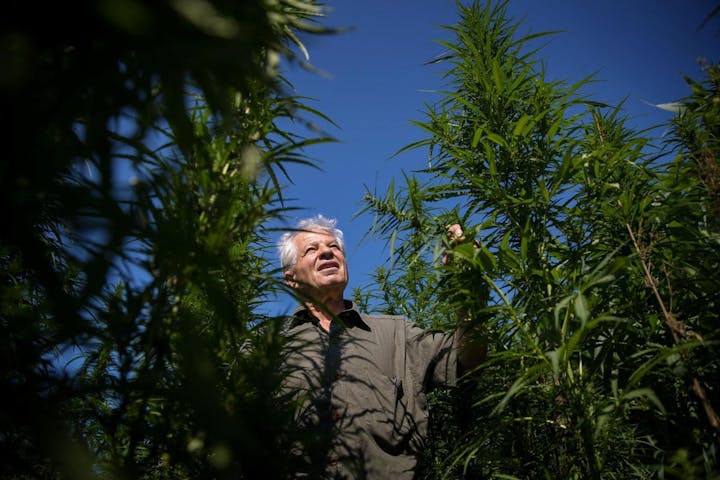 Professor Ismail Dweikat
B.S., PLANT SCIENCE, UNIVERSITY OF FLORIDA, 1981
M.S., VEGETABLE CROP PHYSIOLOGY, UNIVERSITY OF FLORIDA, 1983
PH.D., PLANT BREEDING AND GENETICS, UNIVERSITY OF FLORIDA, 1988
Ismael Dweikat UNL Professor of Agronomy and Horticulture head of the Hemp research pilot study program in Mead Nebraska. Professor Dweikat will speak about what he has learned from the last two seasons of hemp growing here in Nebraska.
On his off-time as an Environmental Studies major at Warren Wilson College in North Carolina, he began working first hand with the plant and learning about agricultural best-practices. After moving back to Tennessee in 2010, Tarleton apprenticed under Jeff Poppen, where he learned about Biodynamic vegetable production and Community Supported Agriculture. In 2012, Tarleton partnered with two local farmers and began Six Boots Growers' Collective in Nashville, TN, a vegetable, sheep and flower farm. As of 2014, Tennessee has had a 7606 Department of Agriculture Hemp Pilot Program for research. Since then, Tarleton and his partner Nate, created Tennessee Grown LLC., a consulting and specialty crop management company. In their first years, Tennessee Grown focused specifically on fiber for textiles and the pursuit of facilitating decortication and processing facilities for Tennessee, which continues to be a work in progress. This year, 2018, is the first year that Tarleton has dedicated fully to Hemp flower production for his wife's brand Yuyo Botanics, X-tracts Processing and collaborating with High Plains Crop Production out of Colorado Springs, CO.
Currently, Tarleton is active on the board of the Tennessee Hemp Industries Association, which advises the Tennessee Department of Agriculture, and lobbies for their industry in the Tennessee Legislature. Recently, he has applied to graduate studies at Tennessee State University, where he will help advise their Department of Agricultural Sciences, and begin working on genetic and agronomic research.
-Will Tarleton
Consulting and Agriculture Services
Tennessee Grown LLC.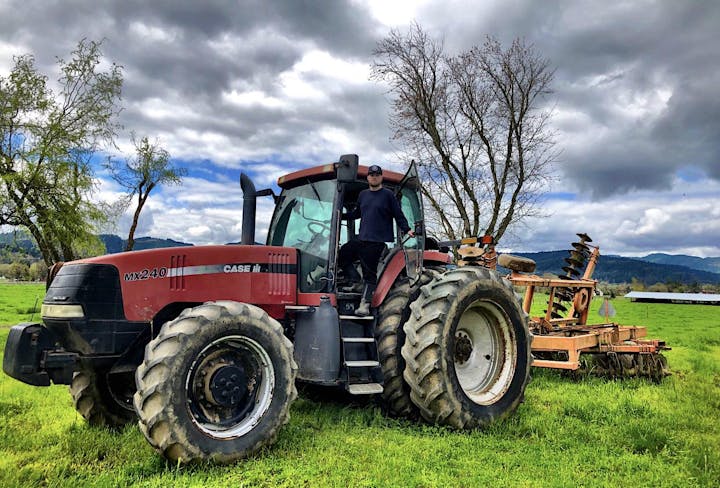 Marshall is a third generation farmer living in Southern Oregon. Growing up he worked on his grandfather's 500 acre Alfalfa farm just outside the Klamath National Forest in Northern California. After attending school he relocated to the Umpqua Valley to begin developing his family's vineyard, where he and his father have been living and farming for over 10 years.
Since the reintroduction of hemp as a viable legal crop in the United States, Oregon has become one of the largest industry leading producers in the country of this incredibly renewable resource. Upon discovering the truly great potential in this emerging industry, Marshall and his family began hemp production within the guidelines of the pilot program allowed by the 2014 farm bill.
Marshall lives on a 200 acre cattle ranch outside Roseburg, where he is currently farming 25 acres of hemp and he expects to expand to 100 acres by 2020. His operation, Cloud Forest Cultivation, is part of a much larger farm collective in Southern Oregon that is growing just under 600 total acres of hemp this year.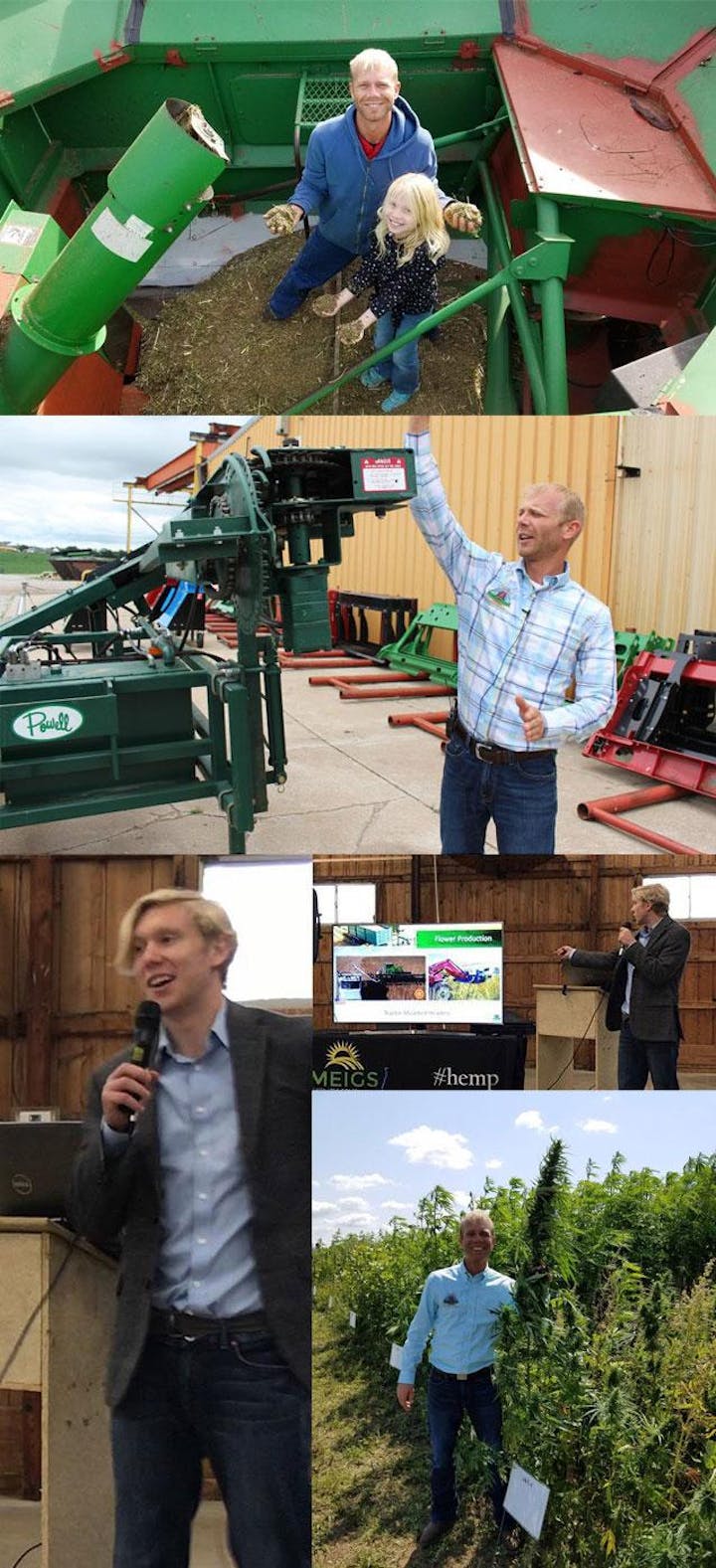 ANDREW and JACOB
( BISH BROTHERS)
Located in Giltner, NE. Bish Enterprises and Hemp Harvest Works, founded by Andrew Bish, is a design, engineering, research, and sales firm created to help solve the mechanical needs of today's hemp producers by providing both mass market machines and custom equipment for growing and/or harvesting hemp. Hemp Harvest Works offers large, medium, and smaller scale machines designed to reduce the overall cost of production. In addition to offering machines, Hemp Harvest Works connects growers with custom harvesters capable of delivering above average results and provide consulting services for growers and harvesters seeking quality information.
Bish Enterprises has been providing innovative products for 40 years, serving the farmers and dealers that harvest the crops that help feed America. The company was started in 1976 with the goal to help solve complicated issues farmers face with easy, inexpensive solutions. Years later, that's still the goal we strive to achieve on a daily basis. We are famous worldwide for our Header Adapters, all of which are designed and fabricated in Giltner, NE. Additional products we're known for are "Bish" branded harvest accessories, "Bish Built" SuperCrop Header, custom corn heads, row crop heads and frame kits, corn reels, drive kits, and much more! Beyond our wide range of products, Bish Enterprises also manufactures a large percentage of the custom headers currently used for research by several of the world's largest seed companies. In 2015, Bish Enterprises expanded our scope to look at problems facing hemp growers and processors. We continue to aide advancement the agriculture industry, serving growers both here at home and internationally.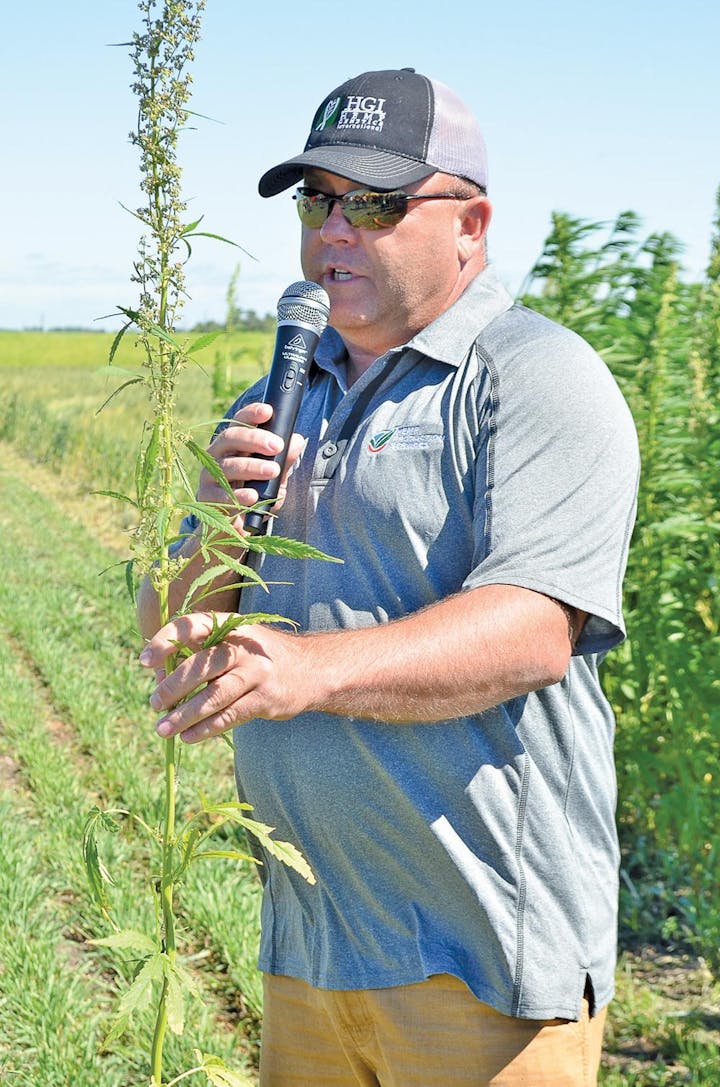 Jeff Kostuik
Jeff is passionate about hemp and the opportunities that are available whether it be through the use of the fiber, grain, oil or as a nutraceutical.
In 2015, Jeff began a new career with Hemp Genetics International where he takes a lead role in sharing his agronomy knowledge to the HGI client base. Hemp research continues to be a focus for Jeff, both in Canada and abroad, determining what varieties will perform in varying conditions and climates. The company joins the global stage in working with producers and research affiliates to provide quality products as the benefits of hemp become more recognized. Jeff takes great pride in developing business relationships on a local, national and international level. Along with his work with HGI, Jeff is an enthusiastic hemp farmer working with his brother in law on the family farm producing pedigreed hemp seed.
Jeff studied Agriculture at the University of Manitoba and in 2012 obtained a BGS from Athabasca University where he graduated with distinction. He is a Certified Crop Advisor and is a member of the Manitoba Institute of Agrologists.