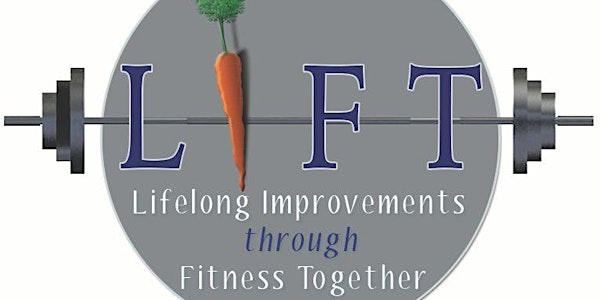 Southeast LIFT
LIFT is a program for anyone. If you are looking to increase your physical activity, join us for these virtual sessions!
About this event
Lifelong Improvement through Fitness Together (LIFT) is a group-based strength training program that lasts 8 weeks. Participants meet 2x each week for 1-hour sessions. The classes help improve your strength and mobility, learn healthy food options, create a habit of physical activity, and most importantly help form a community.
LIFT was designed by the PARCI Lab at Virginia Tech and trains professionals around neighboring states to help bring the program to their community. Learn more about LIFT and preview the lessons using their website: https://www.parcilab.org/lift.
Southeast LIFT will meet twice a week for eight weeks. Our classes will be held via Zoom on Tuesdays and Thursdays from 12:00 pm to 1:00 pm. The first class is Tuesday, May 3rd, 2022. The last session will be Thursday, June 23rd, 2022.
No special equipment is needed for the program. You only need a chair, but can have light dumbbells on hand if desired. For more information please contact us. We hope you will join us this summer for a virtual LIFT program!
Phone: 910.253.2598
Email: rebland@ncat.edu