Description
Southeast Energy Storage Symposium- Register Today!
The energy storage landscape in the Southeast is building momentum and forging a path for continued growth of energy storage markets, policy and technology. Join us for the Southeast Energy Storage Symposium to connect and discuss with renowned professionals from the energy sector. Speakers and attendees will include the Department of Energy (DOE), National Laboratories, Southern Company and other Southeast utilities, manufacturers, and regulators.
The conference agenda includes multiple moderated panels that will offer a variety of perspectives from leaders in utilities, research, manufacturing, policy, and industry on their insights into energy storage and renewables in the Southeast.
Don't Miss this Exciting Tour Opportunity!
Registered conference participants will be led on unique tours to be held on the first day of the conference at Southern Research's Oxmoor location. The detailed tours will include the Southeast Solar Research Center and the Energy Storage Research Center at Southern Research.
For more information, please contact Bert Taube at btaube@southernresearch.org.
AGENDA | SPEAKER LIST | REGISTER NOW | HOTEL LIST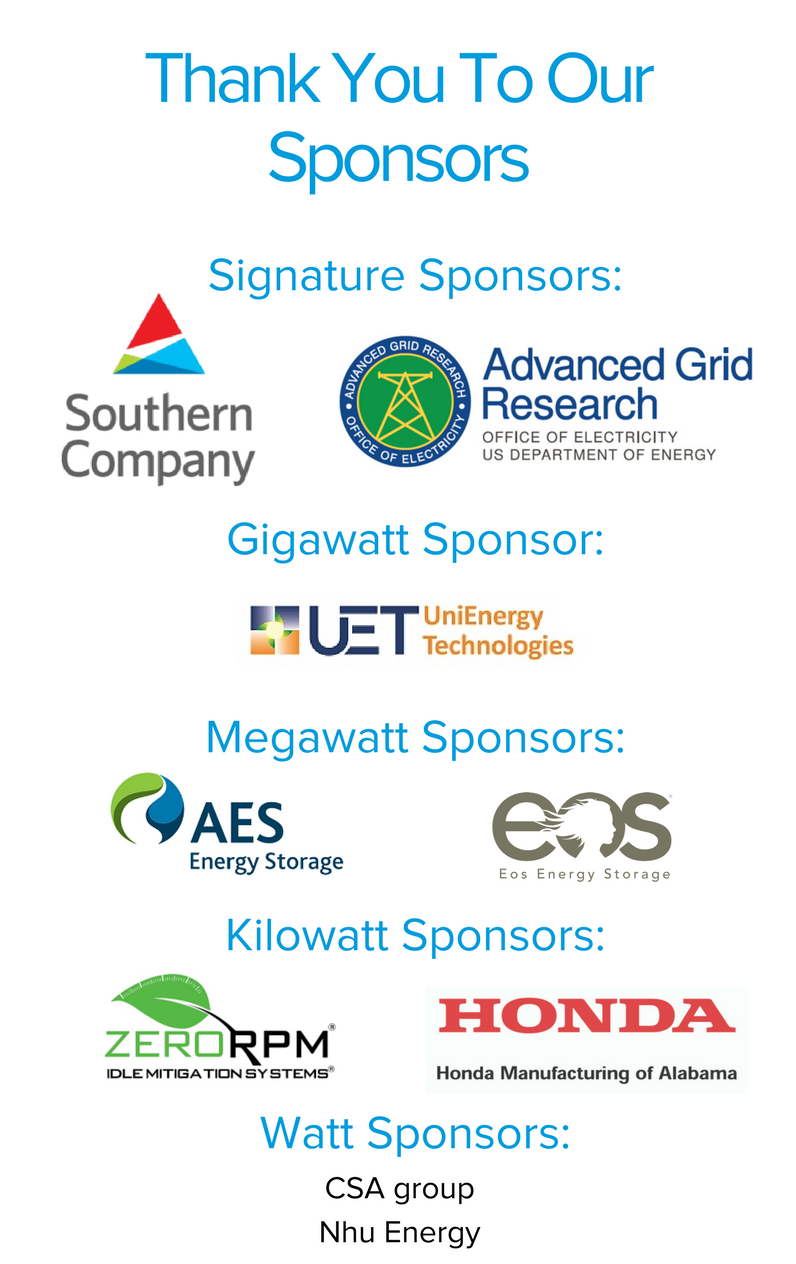 Program: