Sales Have Ended
Registrations are closed
That's a wrap! See you next year.
Sales Have Ended
Registrations are closed
That's a wrap! See you next year.
Description
Mind Tricks the Body. Breath Shifts the Spirit.
---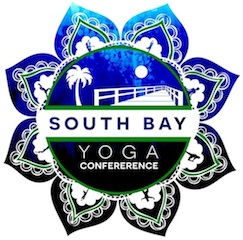 ---
Join us for the South Bay Yoga Conference 2016. This is the quintessential weekend to "live your yoga" the SouthBay bohemian way.
A weekend of collaborating with luminous souls, sprinkled with ample opportunities to expand your scientific knowledge of self, while picking up a few new Jedi Mind tricks!
America looks towards Los Angeles to lead the way in fitness ingenuity. South Bay residents, the Bohemian ocean dwellers, are leaders at driving change in the health and wellness arena. Here, we not only bend minds and shift shapes, but paradigms too!
*Spirit *Body *MIND *Ayurveda *Nutrition *Ecology *Botany *Economics *CancerThriving *Civic Activism and much more.....
This year we wish to be the change that we want to see in the world by Democratizing yoga and expanding its narrowly understood applications in the western hemisphere. SBYC Guides & Gurus will showcase the elegant art of authetic living by way Sustainable Living choices. Our caste of characters is growing daily and we are proud to work with such and enlightened group of highly favored and talented teachers!
The Kid's Yoga Village for Teeny Weeny Yoginis to include our youngest and wisest souls, and of course a world class Marketplace to stock up on all the natural soaps, hemp apparel, toxic free skincare, essential oils, NON GMO fare and of course yoga pants for days!
We have well over 80 Featured Workshops, Classes, Continuing Education lecutures and a carnival of outdoor classes to sample and try-on!
Join the Bohemian chic ocean dwellers and celebrate Fall Equinox weekend on Sept 23-25