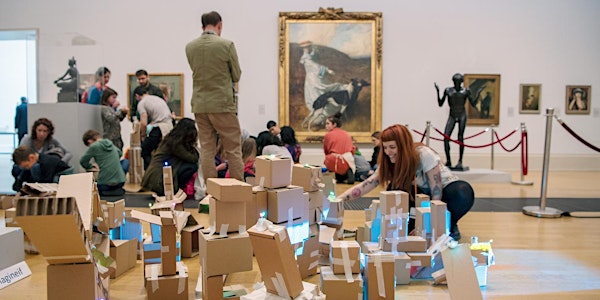 South West Creative Education Network with Institution of Imagination
This session introduces the work of the iOi and invites teachers to enrol their school for our schools programme
About this event
The Institute of Imagination (iOi) is a charity set up to champion the power of imagination with children and those working and supporting them. iOi creates spaces, tools and opportunities for creativity to thrive through our programmes, platforms and products. This session introduces the work of the iOi and invites teachers to enrol their school for our schools programme.
The iOi Schools Programme is a free, 4-stage creative blended learning experience for KS1 and KS2 championing STEAM, with touchpoints across 4 weeks. With Teacher support, physical and digital resources including an iOi Toolbox filled with goodies needed for the workshops, and extension material all provided, the Programme allows you to guide, support, and inspire your class with creative, playful making activities.
Focus sessions:
1. Save Make Reinvent (which explores the circular economy and sustainability)
2. Imagine Me Imagine You (which explores self-regulation and neuroscience)
The workshops are beamed directly into the classroom through an online broadcast by iOi's fantastic facilitators where children can discuss and share their ideas with peers and other schools.