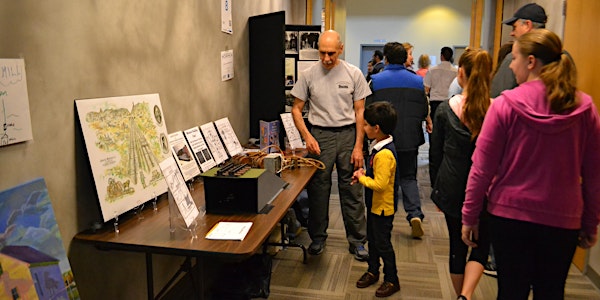 South Shore Science Festival - Volunteers Info Session Registration
When and where
Location
Quincy Center for Innovation 180 Old Colony Avenue Quincy, MA 02170
Description
Jump aboard the SSSF bandwagon! This festival has grown since the first time it took place in 2015. From an initial registration of about 350 that year, it's grown close to 1,000 visitors this year. This festival is a member of the Cambridge Science Festival, which is headquartered at M.I.T. This year it was held on Saturday, April 22. Organized by a few members of the Quincy Center for Innovation, it has offered a wide range of opportunities for children to encounter Science, Technology, Engineering, (Arts) and Math in a fun setting. You know it as STEM, or STEAM.
As plans are getting under way for South Shore Science Festival IV (Saturday, April 21, 2018), think about how you – and others – can support this. Looking through the website ( http://www.southshorescience.org/ will give you an idea of what is offered at the festival. At the website, please click on the Volunteer or Sponsor link that explains our needs and plans. You can also read about how this got started, take a tour through the festival, and learn more about what is needed for its future (under News at the bottom of the page).
What can you do? Your help is really needed! You can talk about this science festival with others, including any group or organization you belong to, because there is a great need for sponsors and for volunteers (we have plenty of cheerleaders already!).
The next meeting is Friday, December 1, at 6:00 p.m. at 180 Old Colony Avenue (behind Central Middle School). Light refreshments will be served. Please sign up here!
If you would like to see the dates of future meetings, please click on the PROFILE Link below or check our website.
We look forward to see you in our next session.