Description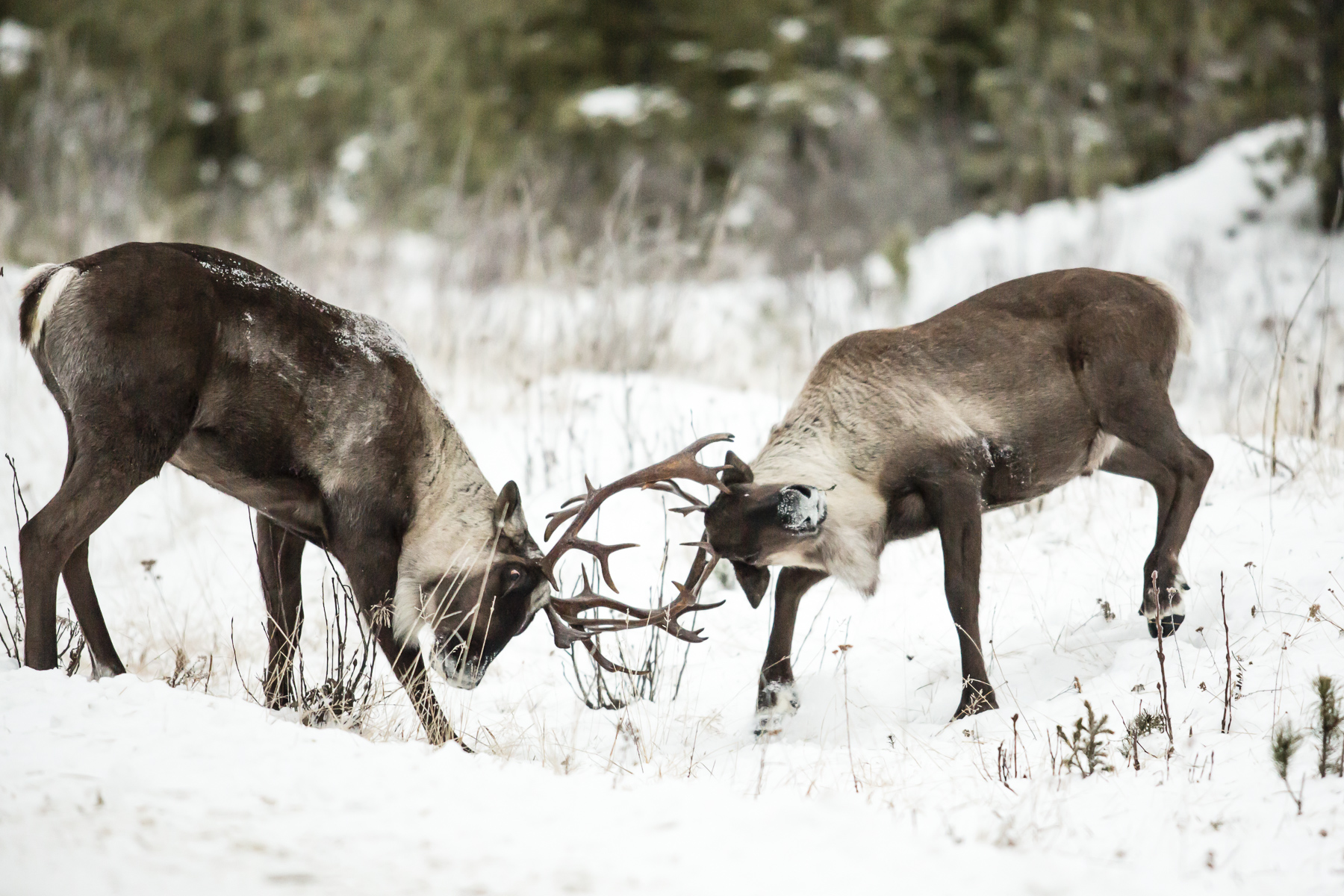 Join us in supporting recovery efforts for the South Selkirk Mountain Caribou herd on Saturday, March 3rd, at Northern Quest Resort and Casino. Watch the premier of the Last Stand Film, a cinematic journey into the threatened world of endangered mountain caribou, and meet David Moskowitz, the film producer, along with our own caribou experts. Banquet and fundraising auction to follow. All proceeds go to the South Selkirk Mountain Caribou herd recovery efforts.
Questions about reserving a table, making a donation, or becoming a sponsor? Contact Mike Lithgow at 509.447.7435 or email mlithgow@kalispeltribe.com.
A plated chicken entree will be served. If you would like the vegetarian option or have other dietary requirements, please contact Mike Lithgow at 509.447.7435 or by email at mlithgow@kalispeltribe.com.
Special thanks to David Moskowitz for the photos and movie premier, and to our generous sponsors: Avista, Conservation Northwest, Garco, Hanna Advertising, Lydig, Northern Quest Resort & Casino, Numerica Credit Union, Parametrix, Selkirk Conservation Alliance, and Upper Columbia United Tribes
Northern Quest Resort & Casino is delighted to offer a discounted guest room rate to Last Stand: The Vanishing Caribou Rainforest for arrival Saturday, March 3, 2018- departure Sunday, March 4, 2018. This rate will be honored based on guest room availability at the Resort. Please note, we are not holding any guest rooms out of inventory.
Rate Quote:
Classic Rooms: $ 179.00 Single or Double Occupancy
Booking Number: 19937
Guest room rates are subject to a $2.00 per room night Kalispel Tourism Fee, and 8.9% lodging fee. Room rates quoted are for single or double occupancy. Additional persons in the room (up to 4 persons) will be at the rate of $10.00 per person, per night. All taxes and fees are subject to change based on prevailing rates.
Resort Reservations:
Reservations can be made through the Resort's Reservation Department, 1-877-871-6772. Please request the Last Stand: The Vanishing Caribou Rainforest rate or you may use the booking ID number to receive the rate. A deposit of one night's room rate plus applicable fees and taxes are required to confirm a reservation. Cash, Check or Credit Card is acceptable for pre-payment. Cancellations prior to 72 hours before arrival are required for a refund or credit for future stay.
We are proud to offer the following amenities for the group to enjoy during their stay.
Complimentary airport shuttle to and from Spokane International Airport

Complimentary valet and self-parking for all attendees

24-hour First-Class Casino with over 1,600 slot machines, 37 table games and 9 poker tables

250 guest rooms including 22 suites with exclusive luxury bedding

La Rive Spa, featuring 10,000 square feet of spa and salon services

Fitness center and indoor pool