Description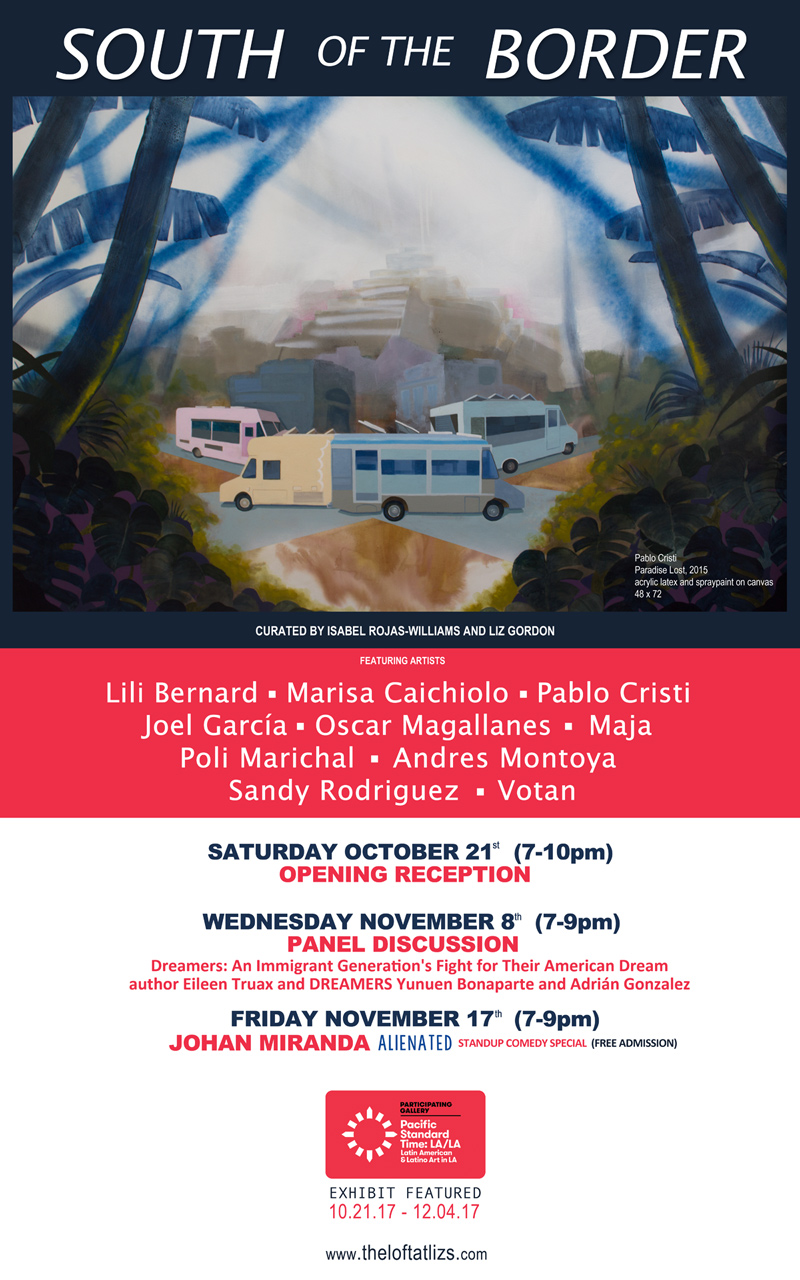 "Remember, remember always, that all of us, and you and I especially, are descended from immigrants and revolutionists." Franklin D. Roosevelt, April 1938
Featured artists are (in alphabetical order): Lili Bernard, Marisa Caichiolo, Pablo Cristi, Joel García, Oscar Magallanes, Maja, Poli Marichal, Andres Montoya, Sandy Rodriguez, and Votan.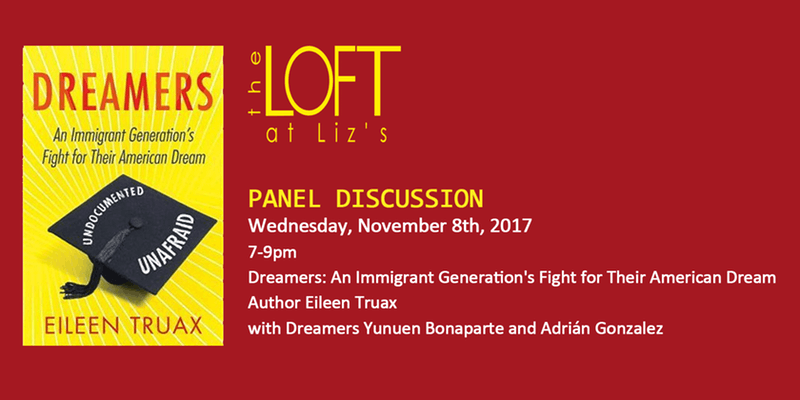 PANEL DISCUSSION: Wednesday, November 8th, 2017 (7-9pm), featuring Dreamers: An Immigrant Generation's Fight for Their American Dream author Eileen Truax and Dreamers Yunuen Bonaparte and Adrián Gonzalez. Dreamers is a movement book for the generation brought to the United States as children—and now fighting to stay here legally.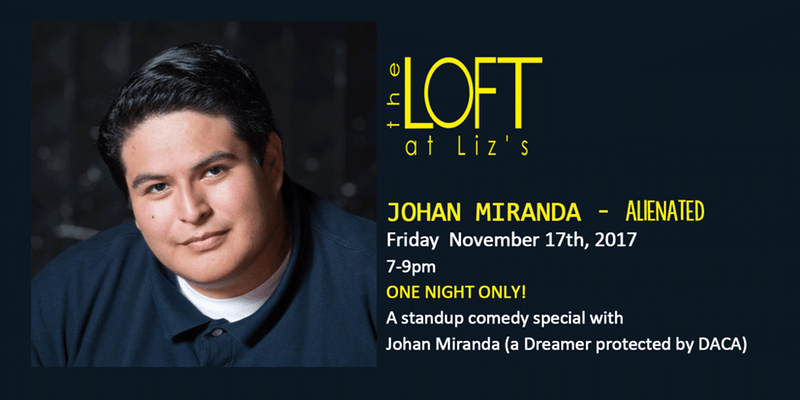 JOHAN MIRANDA - ALIENATED: Friday, November 17th, 2017 (7-9PM), The Loft at Liz's hosts a special one-night event with comedian and social commentator Johan Miranda (a Dreamer protected by DACA).
South of the Border is a jointly curated exhibition between The Loft at Liz's owner Liz Gordon and art historian Isabel Rojas-Williams. Rojas-Williams served as the Executive Director of the Mural Conservancy Los Angeles (2011-2016). She is a longtime civic activist who served as Mayor Antonio Villaraigosa's liaison to the Latino, the Asian, and the African American Heritage Committees. She had a major role in helping write and pass the mural ordinance signed by Mayor Eric Garcetti in 2013, which lifted the 2002 mural moratorium in Los Angeles. Among her numerous awards, in 2015, Los Angeles City Council honored Rojas-Williams as one of the fifteen "Latinas in the Arts" who has made an impact on the cultural and civic landscape of Los Angeles. In 2016 she was chosen by Los Angeles City Council and City Impact Lab as one of the influential "2016 Impact Makers to Watch."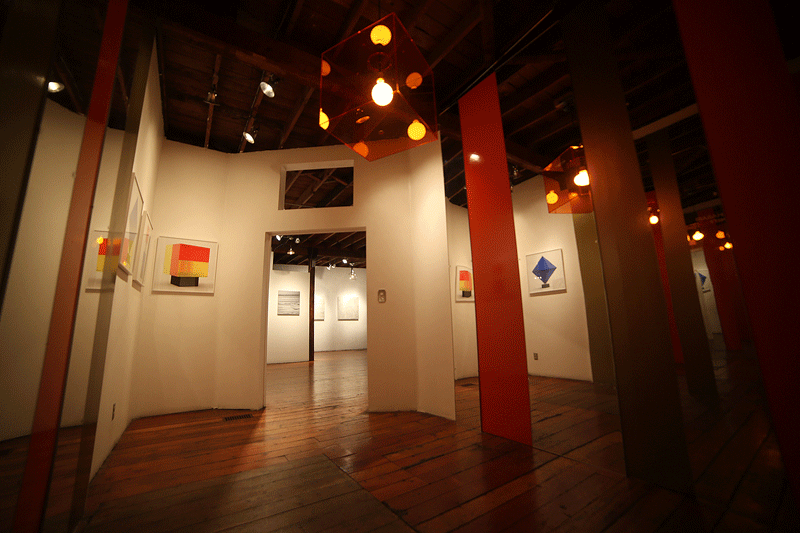 The Loft at Liz's art gallery (www.theloftatlizs.com), now in its eleventh year of programming, features a diverse roster including more than 500 emerging and mid-to-late career artists and works in all mediums. The Loft at Liz's visual arts programming is often thematically accompanied by performance, music, dance, or culinary arts. The gallery fosters an open dialogue among eclectic and diverse points of view, ideologies and experiences. Frequently curated by owner Liz Gordon, The Loft at Liz's tackles a broad spectrum of social and political issues in curatorial fashion – from ecological conservation to social injustice, race and gender biases, or as champion to a variety of charitable or educational causes.
Through partnership and collective development amongst artists, educators, museums and philanthropists, The Loft at Liz's continues to break new ground as a wholly immersive and non-exclusive catalyst of change within the global arts community.
FOR MORE INFORMATION CONTACT (323) 939-4403 ext. 5
or email us: randi@theloftatlizs.com