South LA/South Bay African American Infant & Maternal Mortality Community A...
Description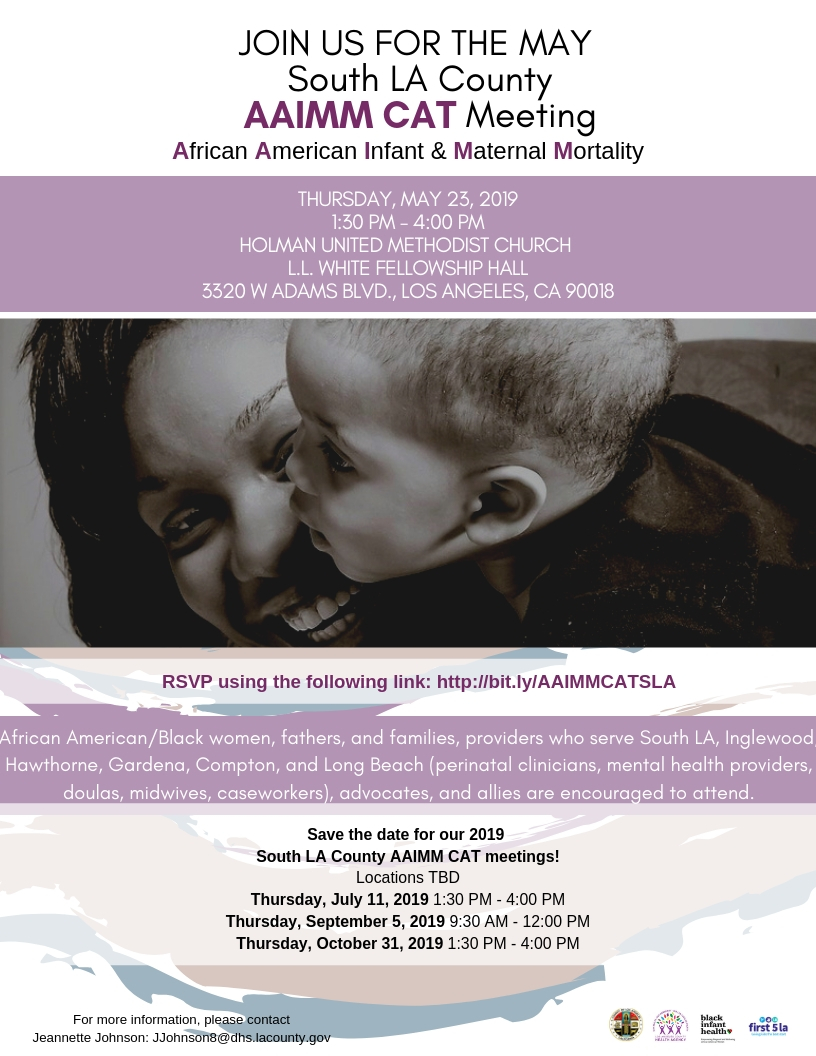 Please join us on May 23, 2019, for our next South LA County African American Infant and Maternal Mortality Community Action Team meeting!
In South Los Angeles County (South LA, Inglewood, Hawthorne, Lennox, Gardena, and Long Beach) the African American/Black Infant and Maternal Mortality rates are alarmingly high relative to other areas in Los Angeles County and the country. This is the founding meeting of our Community Action Team (CAT) which will connect and lift up existing efforts and powerfully align to reduce African American/Black infant and maternal mortality rates in South Los Angeles County.
Service providers, community members, mothers, fathers, family members, doulas, midwives, advocates and anyone who is interested in working on this issue is welcome to attend and participate.
The meeting location is:
Holman United Methodist Church
L.L. White Fellowship Hall
3320 W. Adams Blvd., Los Angeles, CA 90018
For more information, please contact JJohnson8@dhs.lacounty.gov