Multiple Dates
South King - Try Girl Scouts for FREE in Western Washington!
Join our party to learn more about GSWW! Your invited to try Girl Scouts for FREE -- Learn how to sign up and how to participate in 2021!
About this event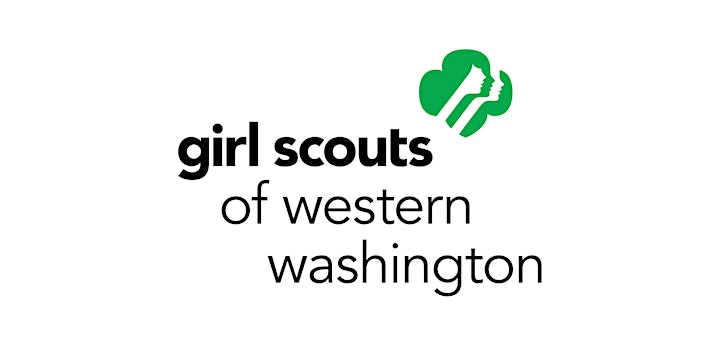 Girl Scouts spark adventure, friendship, community, accomplishment, and so much more! Future Girl Scout and families in South King County -- join us for a party!
Check out the upcoming FREE events for our amazing South King County families! - Each event has a theme and an age suggestion, and will include a brief Guardian/Youth chat about how Girl Scouts fits into YOUR family. Check the calendar for dates below to find a party that work for you!
Scavenger Hunt Party - Find objects around your home & create a new adventure!
Robot Party - Learn about & create your own robot!
Toy Party - Show us your favorite toy & create a plan to sell your own!
Earn Your First Daisy Petal - Your Daisy will walk away from this event with her very first badge earned!
Start Your First Brownie Badge - Your youth will start her first Brownie Badge!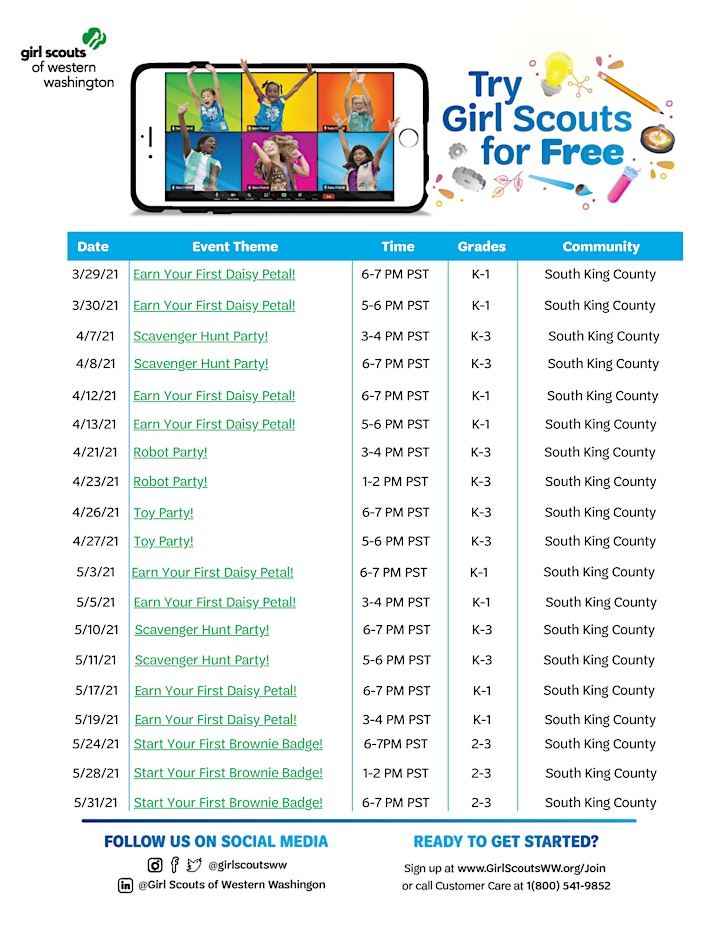 Please contact Juliet Quebatay at JQuebatay@GirlScoutsWW.org if you have any additional questions! We're excited to see you soon!
Ready to join? Want to know more? Interested in volunteering or sponsoring a troop? All that and more is on our website at www.girlscoutsww.org.
Organizer of South King - Try Girl Scouts for FREE in Western Washington!