UNDERSTANDING THE DREAM REALM - Interpretation, Prophecy & Deliverance
About this event
DEAR FRIEND/PARTNER,
GREAT NEWS!!! WE ARE HAPPY TO ANNOUNCE THE DATES FOR THE SOUTH FLORIDA DREAM CLINIC & CONFERENCE 2021!!!
DO YOU BELIEVE THAT THE SPIRIT OF GOD CAN SPEAK TO YOU THROUGH YOUR DREAMS? HAVE YOU EVER HAD A DREAM AND WANTED TO KNOW WHAT IT MEANT OR ARE YOU SIMPLY READY TO DREAM AGAIN?
THEN JOIN GOD'S PROPHET, PROPHETESS DR. MATTIE NOTTAGE FOR THE UPCOMING DREAM CONFERENCE & CLINIC
UNDER THE THEME: Interpretation, Prophecy & Deliverance
FRIDAY, OCTOBER 1ST THRU SUNDAY, OCTOBER 3RD @ 7:00 P.M. NIGHTLY AT
BELIEVERS FAITH OUTREACH MINISTRIES, INT'L SOUTH FLORIDA
AT
7301 WEST OAKLAND PARK BLVD | LAUDERHILL, FL | 33319
SOME TOPICS WILL INCLUDE:
📌DREAM INTERPRETATION AND DELIVERANCE
📌TYPES OF DREAMS
📌THE MEANING OF YOUR DREAMS
📌DREAMING OF DEAD PEOPLE; WHAT DOES THIS MEAN
📌DREAMING OF TEETH/HAIR FALLING OUT; WHAT DOES THIS MEAN
📌SEX IN DREAMS
📌SEEING ANIMALS IN YOUR DREAMS, SUCH AS SNAKES, DOGS ETC,
📌RE-OCCURRING DREAMS
📌SYMBOLS & NUMBERS IN DREAMS
📌HOW TO REVERSE & STOP BAD DREAMS
📌HOW TO MANIFEST A GOD DREAM
📌AND MUCH, MUCH MORE!
IF YOU ARE UNABLE TO TRAVEL TO SOUTH FLORIDA, THEN ASK ABOUT OUR INTERACTIVE ONLINE ZOOM SESSION.
CALL 888.825.7568 OR 242.698.1383; VISIT OUR WEBSITE AT MATTIENOTTAGE.ORG
Register now to reserve your spot in this life-changing Dream Clinic. Ask how you can obtain the powerful "The Power To Dream Again!" Propehtic Prayer Pillow and take your dream life to another level in God.
Call 888.825.7568 | 242.698.1383 or log on to mattienottage.org if you are ready to dream again….Registration is required…CALL NOW!!
NOTE: All of our services are recorded LIVE and are used for rebroadcast purposes.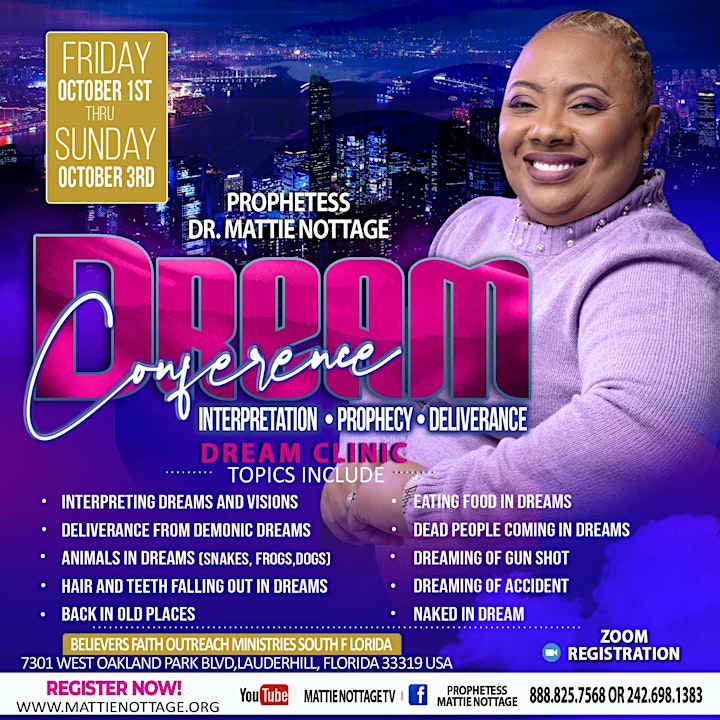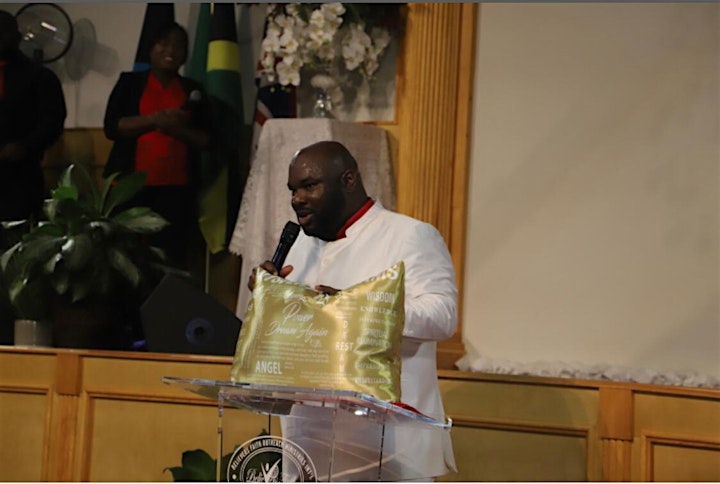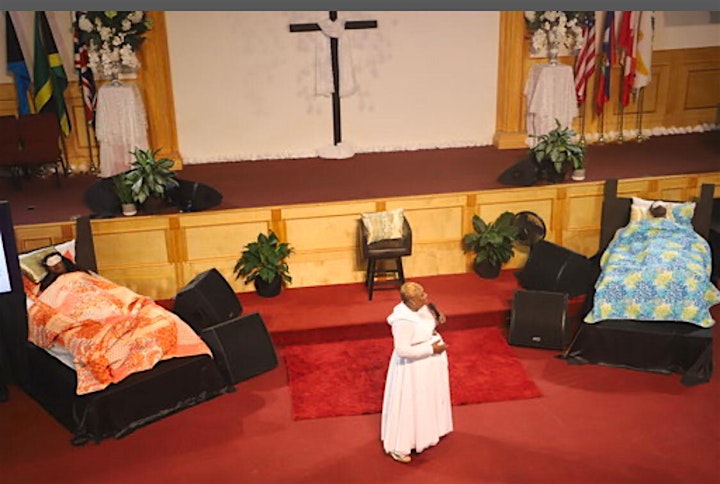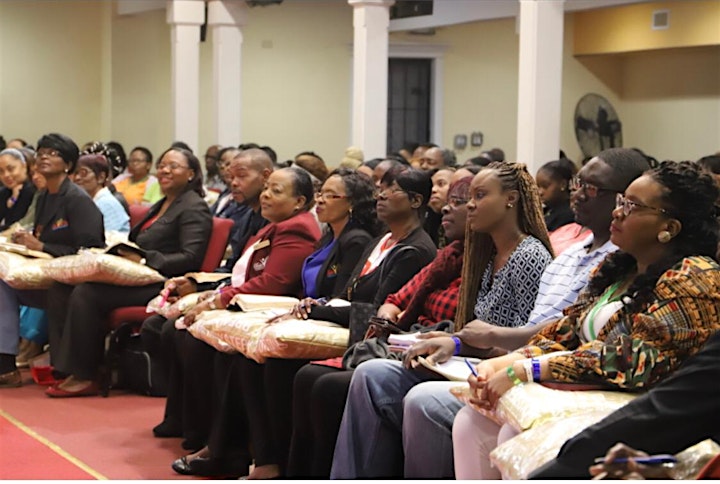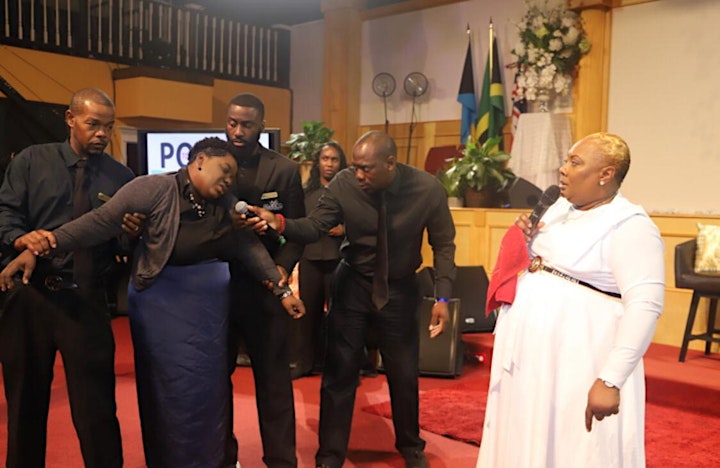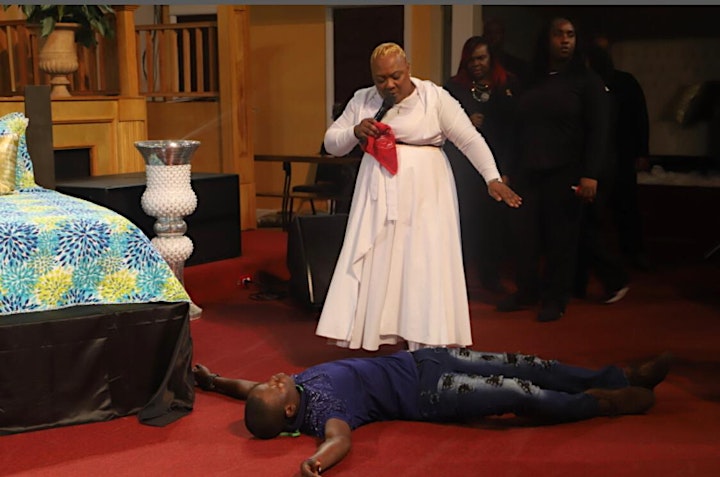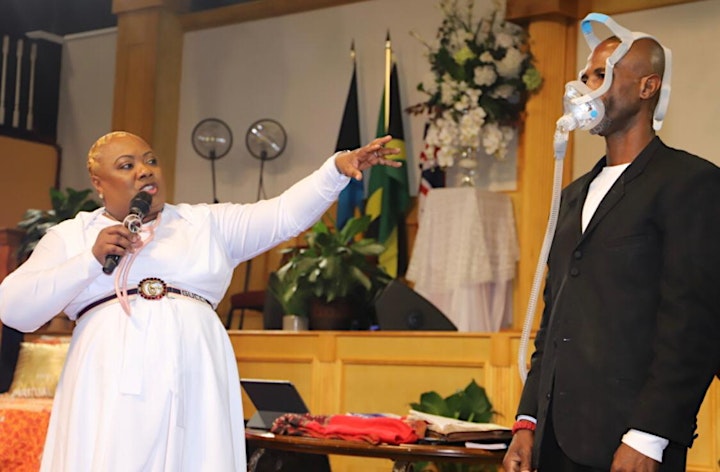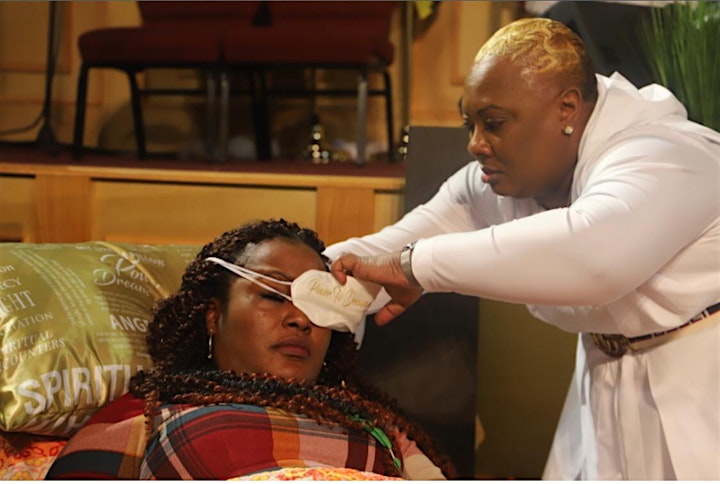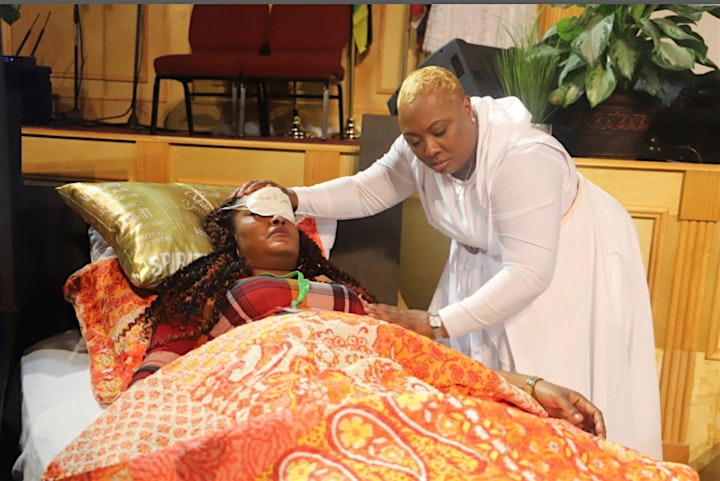 Organizer of SOUTH FLORIDA DREAM & VISIONS DELIVERANCE REVIVAL 2021
Drs. Edison & Mattie Nottage Profile
Drs. Edison and Mattie Nottage are a powerful, tag-team duo who has been involved in ministry for over thirty years.   These dynamic ministry partners have been blessed to transcend cultural barriers in order to bring positive change in the lives of scores of people everywhere.
Dr. Edison Nottage is an Apostle of Faith, a teacher, powerful preacher, prophet, recording artist and visionary. He is the Overseer of Believers Faith Outreach Ministries, Int'l and all of its affiliate ministries around the world and is a sought after international conference speaker. He has written the powerful book "Don't Quit…Get Back In The Fight!" book which is a practical, empowerment tool encouraging every believer to fight the good fight of faith to the finish…and win!   He, along with his wife, Dr. Mattie Nottage pastor Believers Faith Outreach Ministries, Int'l in beautiful Nassau, Bahamas.
Prophetess Mattie Nottage is the author of her bestselling book, "Breaking The Chains, From Worship to Warfare" and has written numerous other life-changing publications, such as: Secrets Every Mother Should Tell Her Daughter About Life" book and companion journal, "12 Minutes To Breakthrough Prayer Strategy" book and others.  She has also produced and directed numerous stage plays and songs, including the #1 smash hit CD Singles, "The Verdict Is In…Not Guilty!", "I Refuse To Die!" and "I Still Want You!" Drs. Nottage also co-wrote the ever-popular song, "I'm A Warrior!"
Recognized for their outstanding community initiatives and exemplary work, bringing transformation and empowerment to youth and families globally, they were awarded a "Proclamation of State" by the Mayor and Commissioner of Miami-Dade County, Florida. They reside in beautiful Nassau, Bahamas with their seven children.