Description
Top chefs from the tri-city area will square off in a Chef Smackdown at the African-American Research Library and Cultural Center in the final event of the 2015 South Florida Book Festival. The date is Saturday, July 18, 2015 from 6:30 to 9:00 p.m.
Food and wine editors will serve as judges for this event, and the "studio audience" will also judge the cooking entries. Two prizes will be awarded to the top chefs.
Wine and live music will also be provided.
This is an after-hours event with a $10 entrance charge.
There are two ticket options:
1. Pay for your tickets on this site
2. Reserve your spot to pay at the door
A maximum of 150 people will be admitted to this event as our studio audience. Secure your ticket in advance.
6:30 p.m. - Doors open
7 - 8 p.m. - Tasting
8:30 p.m. - Selection of the winners
Please arrive early.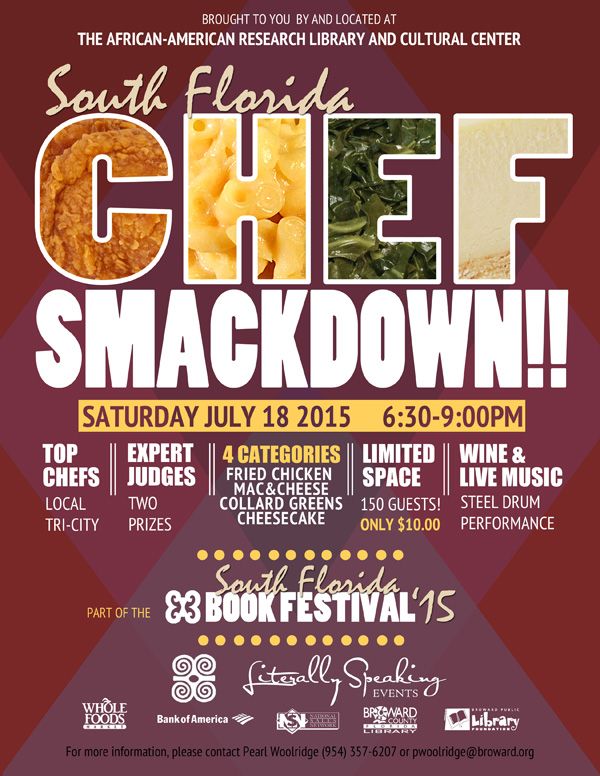 This is a view of the library's elegant lobby during a recent book festival.