Description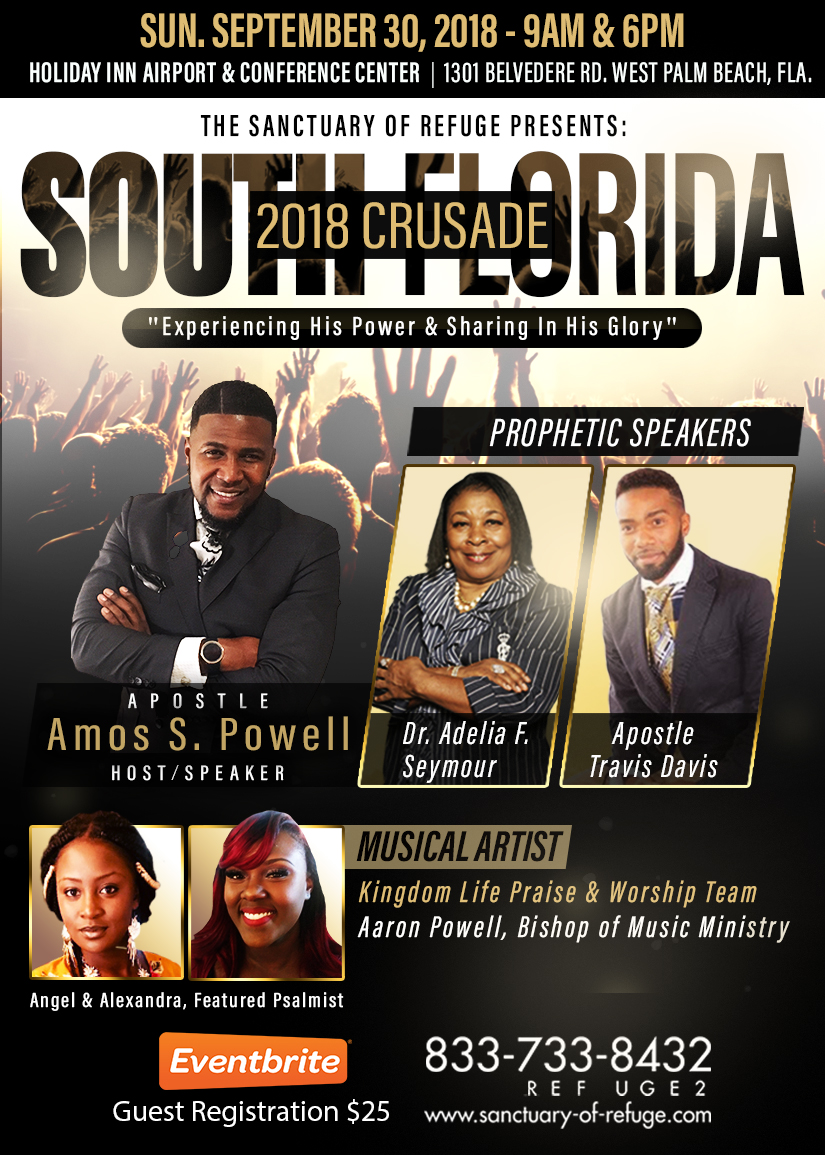 The Sanctuary of Refuge is hosting the "South Florida 2018 Crusade" at the Holiday Inn Palm Beach Airport Conference Center. This is a 1 Day -2 Services event at 9:00 a.m. and 6:00 p.m. This crusade creates the opportunity to share the gospel with worship as it has been appointed by the spirit of God for us to do.
Our senior pastor, Apostle Amos S. Powell, is a minister of the gospel,as well as, a community activist for over 20 years. He believes that good leadership changes lives - to better communities... He seeks to enhance a believers faith in God's love and compel new believers of Christ's grace. He inspires his listeners through scripture, through his own transformation unto salvation, and through his experiences in his walk of faith. He is a prolific, demonstrative, yet graceful speaker of the gospel, His preaching and teaching is inclusive to diverse audiences and has been comprehened by all ages even by youth as early as elementary ages.
This crusade will have a lasting impact on all those who attend, it will inspire, uplift, and empower them to do great things in their community- to better our world. By this mission we are transforming our world through the love of God.