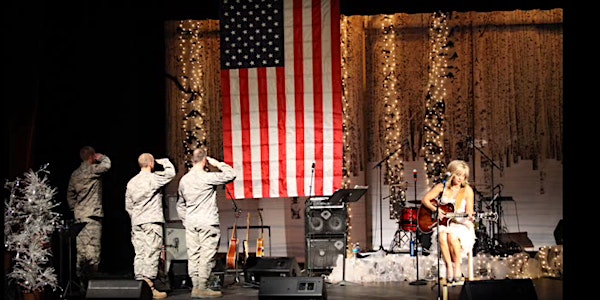 South Dakota Salutes - A Hero's Christmas - featuring Jill Miller
When and where
Location
Sioux Falls Orpheum Theater 315 N Phillips Ave Sioux Falls, SD 57104
Description
To thank you for your service, and to show appreciation to your families for the sacrifices they make while supporting you in that service, this holiday season, South Dakota Salutes presents a concert by Nashville recording artist Jill Miller.
A Hero's Christmas will be held at 7:00pm on Saturday, November 19th at the Orpheum Theater in Sioux Falls, SD.
This concert is "Free of Charge" to all South Dakota "First Responders" and their families who support them, including the following groups:
Law Enforcement – Including: city & town police; county sheriffs & deputy sheriffs; highway patrol officers; Game, Fish & Parks Officers; DCI & etc.
Fire & Rescue including EMT's (full-time & volunteer)
Military personnel – including: Army, Navy, Air Force, Marines, Reserve Units, Guard Units (active duty & retired)
On the day of concert, remaining tickets are available for those who wish to support South Dakota first responders and military. Please join us with your families to say thank you!
Start a new family tradition and join us for this unforgettable Christmas Concert. Thank you for your service to the citizens of South Dakota and our great nation.