Description
Join us Saturday night, September 28th from 9:00pm to 11:59pm at Smoking Pig BBQ, 3340 Mowry Avenue, Fremont CA 94538 for a performance by the South County Blues Band! Start your weekend off right with some extraordinary BBQ & the exciting, high energy of the South County Blues Band!
* Seating is on a First Come, First Served basis - a RSVP does not guarantee seating *
~ ABOUT SOUTH COUNTY BLUES BAND ~
Originally formed in 2009, the South County Blues Band is a San Francisco Bay Area favorite. The band delivers a toe-tappin' mix of regional Blues classics and Americana, as well as original compositions. Funk, swing, boogies, Delta, Chicago, West Coast, Texas, or swamp Blues: SCBB plays it all with passion and style, from our heart to your feet. Follow South County Blues Band on Facebook, YouTube, and ReverbNation. The band is also available for memorable private parties at home or work, and accepts direct booking inquiries. But above all: "Don't forget to boogie...."


Come for dinner and the show. Veggie options available.
First come first served
South County Blues Band at Smoking Pig BBQ Fremont
3340 Mowry Avenue, Fremont CA 94538
Saturday September 28th, 2019
9:00 pm - 11:59 pm
To view a list of Future Events, click here http://smokingpigbbq.net/music-special-events/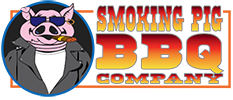 Smoking Pig BBQ Company serves the San Francisco Bay Area with BBQ and Blues. You can find Smoking Pig BBQ at two locations in San Jose, 4th Street and Avaya Stadium, and one in Fremont located at 3340 Mowry Ave. Smoking Pig BBQ Company Fremont location hosts over 600 blues shows and has live music every Friday and Staurday.
Our long smoked meats, hand-crafted sides and mixed signature cocktails, sets us apart from any other BBQ restaurants in the San Francisco Bay Area. From a backyard hobby to the three full service restaurants, Smoking Pig BBQ Company has enjoyed a fun and fabulous journey thanks to you, our customers. We also do catering to bring Smoking Pig BBQ to any of your special events.
CONTACT US
Smoking Pig BBQ Company
3340 Mowry Ave, Fremont CA 94538
* Seating is on a First Come, First Served basis - a RSVP does not guarantee seating *