Description
SOUTH CAROLINA EDUCATIONAL EVENT AND ANNUAL CELEBRATION
LEED Platinum Darla Moore School of Business, Columbia, SC
Thursday April 27, 2017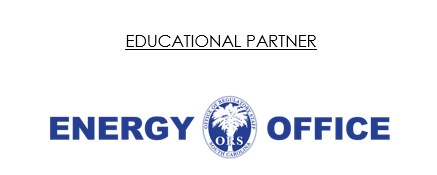 AGENDA
1:00 PM Welcome / Registration
1:30 PM -2:30 PM Intro to the WELL Building Standard®
The Introduction to the WELL Building Standard presentation provides an overview of the WELL Building Standard ideology, structure, and certification process. The medical basis for the concept categories is introduced along with design and construction strategies to create healthy buildings. The time has come to elevate human health and comfort to the forefront of building practices and reinvent buildings that are not only better for the planet—but also for people. This presentation will introduce how to do this using the WELL Building Standard as the framework. Presented by: Janna Wandzilak with Delos

2:45 PM – 3:45 PM LEED v4 & The Breakdown
presented by Hayley McLeod & Amy Danner with Epsten Group. 1 CE AIA/GBCI LEED Specific BD&C
Had a chance to wrap your mind around the changes in the LEED v4 rating system? Join Epsten Group as some of their LEED gurus take you through the changes between v2009 and v4, new prerequisites, new credits, and rebranding of some of the same credits that you already know so that you can be prepared. Attendees will walk away saying that they can now speak to exactly what has changed and what their clients can expect as the global rating system moves the industry forward.
4:00 PM – 5:00 PM –Darla Moore Expert Panel Discussion Panel


5:00 PM – 5:30 Darla Moore Facility Tour
5:30 PM - Evening Event Registration/Check In
6:00 PM – Celebration Networking and Cocktails
7:00 PM - Dinner & Keynote Speaker
Join us for an evening celebration with the key people who helped build USGBC South Carolina. We invite all past, present and future leaders to the celebration to engage and hear about where we have been, where we are now, and where we are headed. We also welcome USGBC's VP of Strategic Relations, Rhiannon Jacobsen to the stage to share USGBC's mission and strategic vision for the future of green building! Everyone in the community is welcome to join us as we are inspired about growing the USGBC South Carolina in new and exciting ways.

KEYNOTE SPEAKER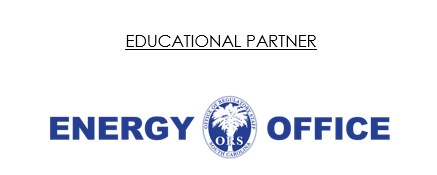 SPONSORSHIP OPPORTUNITIES $500
Logo Placement throughout promotion & educational program
8 Tickets to attend half day educational seminar (3 CEU's)
8 Tickets to attend evening social hour which includes dinner & cocktails
Recognized from the stage