South Carolina CIO Awards
Description
The South Carolina CIO Awards presented by Greenville Business Magazine, Columbia Business Monthly and Charleston Business Magazine with Acumen IT will recognize South Carolina-based CIOs, CISOs, and IT directors who have shown leadership in their organization delivering through strategic implementation of enterprise wide IT systems that add business value and innovation in the private and public company sectors.
Join us to honor these companies and individuals from across the state on November 1st!
Registration at 5:30 Cocktails
Dinner 6:00 Catered by Hudson's Catering
Keynote Speaker: Jennifer Napper, Vice Preseident and Segment Manager, perspecta
Awards Presentation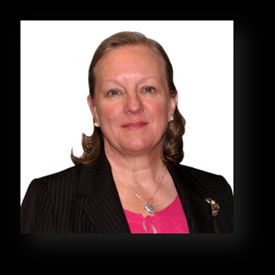 Keynote Speaker: Jennifer Napper, Vice President and Segment Manager, DISA, Cyber and STRACOM Accounts for perspecta. As vice president and segment manager of DISA, Cyber and STRATCOM accounts at Perspecta, Jennifer Napper leads delivery of unparalleled service to uphold commitments to customers.
Napper is a retired major general of the U.S. Army with more than 30 years of experience in cybersecurity, telecommunications and information technology. An experienced senior executive with exceptional leadership, communications and strategic skills, her dual understanding of the customers' business and the agility and capacity of the program offerings ideally position her to bring success to all stakeholders.
Recipients were selected by a team of external judges that reviewed their nomination form and scored based on a series of questions answered detailing their work accomplishments. The scores were averaged which determined the top recipients.

This year's recipients include:

Marty Stewart, AnMed Health
Brandon Herring, Armada Analytics, Inc.
Tom Carr, Berkshire Hathaway HomeServices C. Dan Joyner, REALTORs
David Zendzian, Pivotal
William "Bill" Brown, Greenville County School District
Andy Patel, HillSouth iT Solutions
Mike Caputo, MUSC Health
Hank Jibaja, Nephron Pharmaceuticals Corporation
Morgan Willingham, Quality Business Solutions, Inc.
Dan Johnson, ReWa (Renewable Water Resources)
Adrian Brown, Seibels
Charles Bennett, Smith Drug Company
Jeff DeLong, South State Bank

The CIO Lifetime Achievement Award recipient will be announced and honored at the event as well as Judge's Choice Awards.
South Carolina CIO Awards presented by Integrated Media Publishing and Acumen IT

Award Sponsors:
datto
Intellectual Capitol
Immedion
Seibels
Gold Sponsors:
South State Bank
Catered by Hudson's Classic Catering