About this Event
The Brighter Together Foundation was established in 2017 and is led by LimeLife by Alcone sales directors and corporate officers. The purpose of this foundation is to foster the innate entrepreneurial spirit of women in the most impoverished societies around the world.
In 2018, LimeLife Beauty Guides and customers have raised over $228,000 and helped over 6,800 female entrepreneurs in Tanzania, Guatemala, India, and Burundi — far exceeding our initial goal of 2,000 women! Throughout the year, we will also be serving our local communities and addressing some of the most pressing needs of women in our very own state.
On Friday, September 13th, from 1pm - 3pm and prior to the Fierce Launch Event, our South Carolina Chapter will have a social meetup to celebrate the amazing work our foundation has done so far, and to continue to discuss what our work can do for women worldwide.
*** You do not need to be attending the actual Fierce Launch to particpate in this event, but we surely hope that you will be, and have bought your ticket already!
This event is open to all Beauty Guides, customers, friends and family, where are doing a purse drive with basic essentials. Therefore, we kindly ask that you please bring any of the following:
Shampoo/conditioner, travel size, nail polish, nail clippers, nail files, hair ties, compact mirrors, lip gloss, hair brushes, shaving cream, razors, hair gel, notepads, pens and notes of encouragement for the women.
We will be collecting and delivering these donations to a local women's shelter.
Dress is casual for this event, and coffee will be served.
It will be held in the Jasmine Room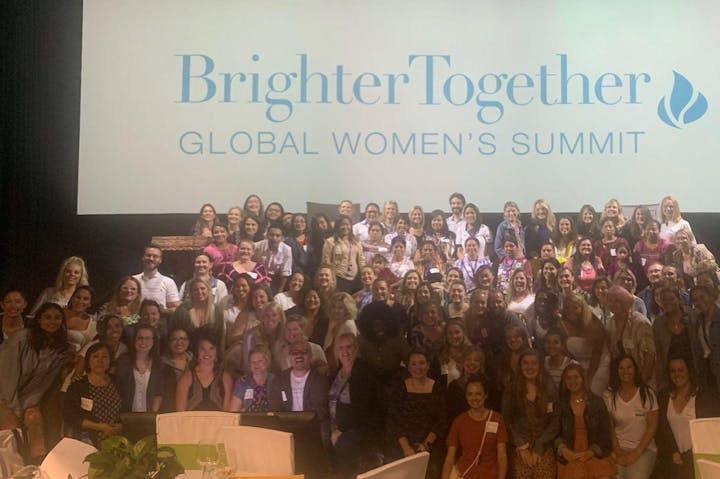 This photo was taken at the first Brighter Together Global Women's Leadership Summit, where both LimeLife by Alcone Beauty Guides met the recipients of the women from the Women Empowered Program in Antigua, Guatemala.
The women of Guatemala traveled from all corners of the country, and their personal stories of empowerment uplifted us all.