South Brentwood Residents Association 45th Annual General Meeting
South Brentwood Residents Association 45th Annual General Meeting: Unity in the Community
About this event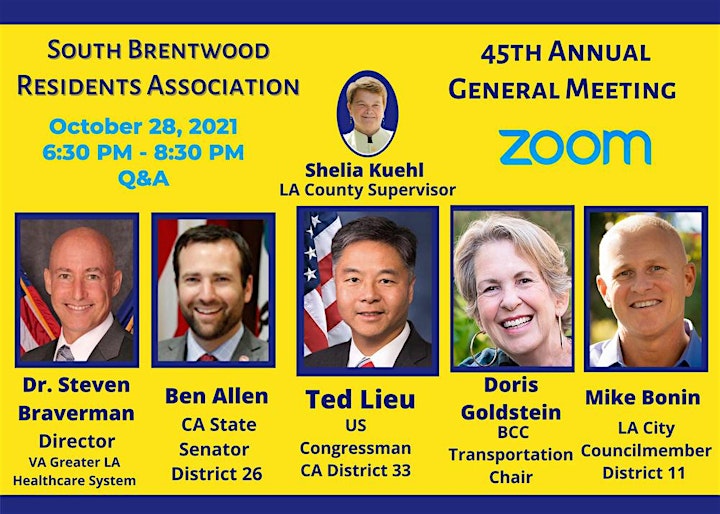 South Brentwood Residents Association is proud to welcome U.S. Congressman Ted Lieu, California District 33, as the featured speaker for this year's Annual Meeting. The meeting is free and open to the public. Pre-registration is required.
Congressman Lieu will be joined by the following speakers who will provide remarks, updates, presentations, and other information timely and relevant to our neighborhood.
Upon successful registration, you will be emailed a link for the Zoom meeting and be invited to submit questions in advance for Congressman Lieu. All other speakers will participate in a collective Q&A session before the meeting concludes.
Get rewarded! Become a member of South Brentwood Residents Association.
STARTING at 10 AM on Saturday, October 9 - Click to JOIN SBRA.
First 2 to join or renew online will receive a 10-class gift card from Barry's ®
Following the first 2, the next 10 to join or renew online will receive $10 gift cards to Vicente Foods ®
Memberships start as low as $25! Yes, renewing members can receive rewards too if you act fast!*
South Brentwood Residents Association appreciates your support in providing "Unity in the Community" as well as ongoing advocacy for matters important to our neighborhood.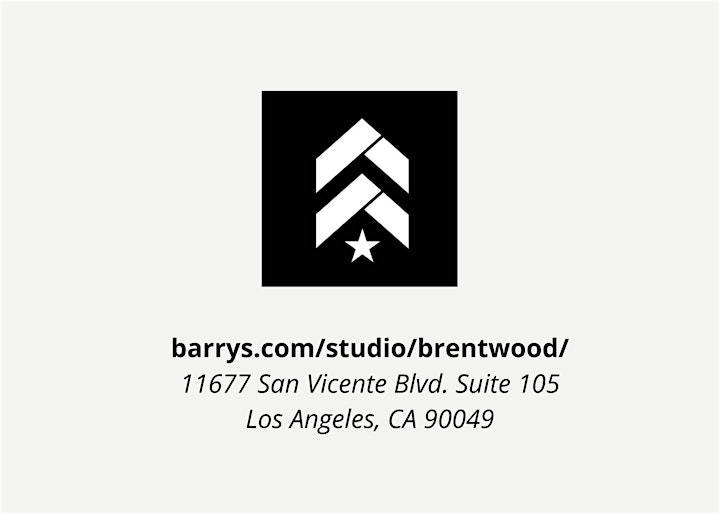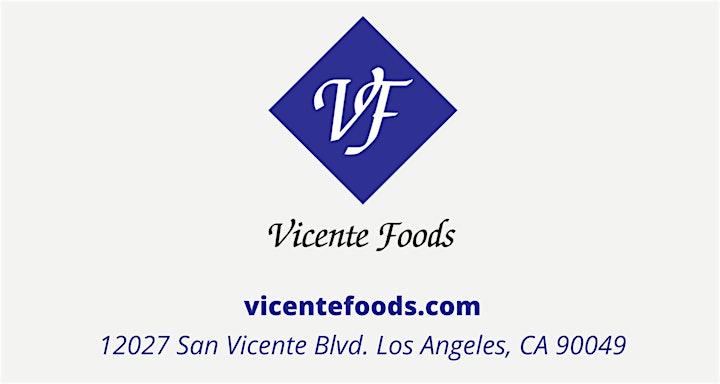 Organizer of South Brentwood Residents Association 45th Annual General Meeting