South Beach Club Crawl

Saturday, October 6, 2018 at 9:00 PM (EDT)
Event Details
★ Ticket holders agree to the Pub Crawl Miami Terms of Use. ★            
Frequently Asked Questions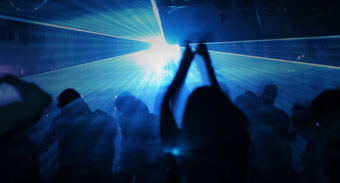 Q:Where does the event start?
A: Near 13th & Ocean Drive in the heart of South Beach. Full details included with ticket. *Note: Advanced tickets are required. Payment is not accepted at the event.
Q:What does my $25 get me?
A:Admission to the #1 weekly party in South Beach featuring: 4 of Miami's hottest bars, lounges & clubs, free drinks & drink specials, all admission fees, VIP club entry, party accessories, like-minded party-goers, awesome guides, and an unforgettable night in Miami! ☽
Q:Is there a dress code?
A: Yes. PCM is not responsible for denied admissions due to inappropriate attire. Dress to impress! Ladies: shorts are not acceptable and heeled shoes are *strongly* recommended (no flats/trainers/sandals... *many guests carry flats to wear only for the walking portion*). Men: no athletic attire, hoodies, shorts, flip flops, t-shirts, tank tops, or baseball caps. Nicely fitting jeans are acceptable. 
Q:How many others will be attending?
A:The more the merrier, though we do have a limit. Generally 50 - 80.
Q:Am I too old for this?
A:That is up to you to decide. There is no maximum age limit, however the majority of attendees are in their 20's to mid-30's.
Q:What are the bars like?
A: We experience an incredible cross-section of South Beach's hottest bars, lounges, and clubs that increase in intensity as the evening proceeds.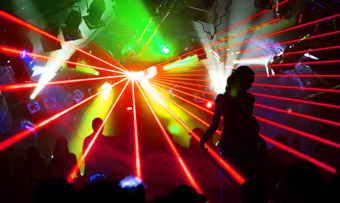 Q:What bars/clubs do you go to?
A: Exact bars & clubs vary depending on the night, and always ending our evening at 1 of Miami's most famous VIP ultra-clubs featuring top DJ's from around the world. Exact itineraries vary by night. ☺
Q:How far do we walk between bars?
A: Venues are within about a 1-2 minute walk from the other.
Q:What if it rains? ☂
A:While rare, it does rain occasionally in Miami. Attendees are encouraged to check the weather beforehand and prepare accordingly. Also, rain in Miami is usually very brief, and if it does occur we just wait 5-10 minutes before continuing on.
Q:What time do we arrive at the last venue?
A:Approximately midnight.
Q:What time does the last club close?
A:5:00 AM, and sometimes later. ☼
Q:Can I arrive late to the event?
A:Ticket holders must arrive on time for registration. Late admissions can not be accepted.
Q: What kind of free drinks/specials do we get?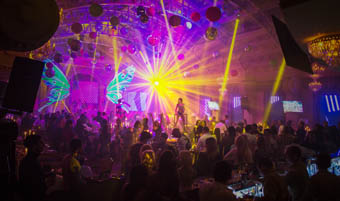 A:We receive exclusive "pub crawl only" specials that vary by night/venue such as buy-one get-one free drinks & shots, $4 beers, $5 Jack-n-Coke's, $5 Vodka/cranberry, and more! (Unheard of prices in South Beach!)

Q:Is there an age restriction?
A:You must be 21+ to enjoy this night out. Bring valid ID, even if you think you do not need it.
Q:What is your cancellation policy?
A: Cancellation requests must be received no later than 72 hours prior to an event in order to be eligible for modification or refund. Tickets can not be changed/canceled/refunded within 72 hours of an event. All ticket sales within 72 hours of an event are final.
When & Where
Ocean Dr @ 13th St.
See details with ticket
South Beach, FL 33139


Saturday, October 6, 2018 at 9:00 PM (EDT)
Add to my calendar