South Bay Meeting: Thursday, June 7th with Jeff Armstrong

Thursday, June 7, 2012 from 6:30 PM to 9:00 PM (PDT)
Event Details
Secrets of Paper 2012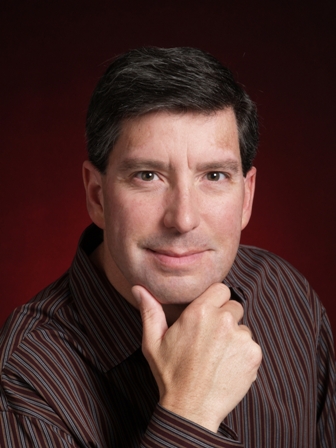 The niche business of buying first position seller financed notes at a discount is on the verge of exploding wide open once again.
Whether you are new to the Real Estate Note Industry or looking for your next business challenge, you must attend this presentation.
Times have changed and you have to change with them before it is too late. Because you are doing the same old things the same old way you always have - tentatively, timidly, hoping that this time it's going to work - you are paving your road to failure. You may have tried a thing or two but you have not spent the time to completely test it for yourself. I've done the testing and I have the results. Learn what works TODAY! Learn genuine, practical, up to date and detailed information about the current note business.
Over the last several months we have seen a marked and steady increase in not only the numbers of note holders contacting us but also in the number of note holders that are accepting our prices. Will you be getting your share? OR will you wait until the wave has already crested and try to jump on the bandwagon at the last minute?
Come to the monthly SJREI meeting and get the specific details on how to reap the rewards of the upcoming wave in the seller financed note industry. For new or experienced real estate investors and professionals this is a must attend event.
Selling a property in today's uncertain market is a major concern for investors, homeowners and individual property owners. I was recently reading on the internet the other day that Zillow.com reported a drop in home values alone of over $2 Trillion in value. Less than 2 years ago 1 in 400 real estate transactions were seller financed. Today they are predicting 1 in 50 real estate transactions to be seller financed, and I think that number is low! In short, there will be more seller financed notes out there for us in the note business to go after, which means more opportunity. This year in the seller financed note business we are looking forward to an increase in both volume and closed transactions. In my 21 years in the note business I have never seen anything like this market, it is the perfect storm brewing and you can learn how to take advantage of it. Will you be getting your share?
Learn from a veteran and an actual current practitioner in the business of where our deals are coming from and how they are purchased. Don't wait on the sidelines until it's too late. Join us as we dive into the reality of the note business and what is working today.
Armstrong Capital (www.armstrongcapital.com) was established in May 1991. Jeff has been working in the note business full time since October 1993. He acquired his California Real Estate Sales License in June 1992 and then his California Real Estate Broker's license in June 1996. Jeff became a member of the American Cash Flow Association's Million-Dollar Club in April 1996 and was designated a Master Broker/Buyer in the field of private mortgages in November 1997. He was appointed a visiting instructor position for the American Cash Flow Corporation in August 1998 through August 2008 when the company dissolved. With over 1500 closed note transactions closed since the inception of Armstrong Capital, Jeff's knowledge and experience in the note industry is unsurpassed.
Please note that online registration for this event will be open until    1:00 PM on June 7. After this time registration will only be available at the door and the price will increase to $30 - payable only by cash or check.
Meeting Agenda
6:30– 7:00 Get Informed/Educated/Motivated during Geraldine's Presentation, "Tiugim, Ger"
7:00 – Intro with Geraldine/Market Update/Marketing Minute
7:30 – Keynote Speaker(s)
**ALL MEETINGS ARE OPEN TO THE PUBLIC - HOWEVER, REGISTRATION IS REQUIRED**
Meeting Location Address: Domain Hotel 1085 East El Camino Real Sunnyvale, CA 94087
Event Organizer: Geraldine Barry, President SJREI Association
SJREI Association Website: www.sjrei.org
Contact: Meghan - Meghan@sjrei.net or 408-264-3198
When & Where
1085 East El Camino Real
Sunnyvale, 94087


Thursday, June 7, 2012 from 6:30 PM to 9:00 PM (PDT)
Add to my calendar
Organizer
SJREI Association - REI Voice Magazine
SJREI Association is the bay area's most dynamic real estate investors association. With three local chapters, this national award winning association provides the education and networking necessary to enable individuals to make wise, profitable real estate investments.
REI Voice Magazine, the award winning Voice of the Profitable Real Estate Investor, combines sound and timely editorial with advice and essentials for real estate investors.
South Bay Meeting: Thursday, June 7th with Jeff Armstrong