Description
Be part of the Australian Red Cross 2016 State Conference and AGM on Thursday 13th of October.
Our annual State Conference and AGM will bring together our volunteers, members and staff of the Red Cross Red Crescent Movement. All Australian Red Cross supporters are invited to take part of the opening ceremony of the State Conference and then to stay for their choice of workshops or to participate in the AGM.
The program for the conference is as follows:
10:00am - 10:45am Opening of State Conference
The openning addresses will highlight key successes of 2015 and set the footprint for 2016 and beyond with keynote addresses from CEO Judy Slatyer and Executive Director Helen Connolly.It will also feature our Annual Awards Ceremony.
10:45am - 11:00 Morning tea
11:00am - 12:15pm Option 1 or Option 2
Option 1: 12 Month Snap Shot of new projects and successes for Red Cross in South Australia
Option 2: Keynote Address by Thilan Liegerse. Thilan is a Human Rights Lawyer with experience in conflict resolution and she has worked in conflict areas such as Cambodia and Bosnia.
12:15pm - 1:00pm Lunch break

1:00pm - 2:00pm AGM or workshop 1A or Workshop 1B
AGM (1:00pm - 3:15pm)
Workshop 1A: Work with Fundamental Principles expert Petra Ball to map engaging ways to reach new people
Workshop 1B: Designing for Social Innovation and Impact - Bringing the Telstra Imaginarium to Red Cross
2:00pm - 3:15pm AGM or Workshop 2A or Workshop 2B
AGM (continues)
Workshop 2A: People Helping People - How does Australian Red Cross support people to take self organising voluntary humanitarian action to help others?
Workshop 2B: Humanitarian Career Workshop - How do you break through? How do you build networks? How to successfully leverage your capabilities and experiences in a competitive market against candidates with more professional experience?
3:15pm - 3:30pm Afternoon tea
3:30pm Workshop 3A or Workshop 3B or Workshop 3C
Workshop 3A: Digital workshop - How to access email, Red Cross Website and Facebook?
Workshop 3B: Social Challenges Think Tank. Help Red Cross look for solutions to major humanitarian challenges by contributing ideas to our brainstorm session.
Workshop 3C: Wills session - opportunity to discuss your will with a lawyer.
RSVP by 10th October
Please register to the workshops you want to attend by clicking in the register option and selecting your prefered choices.
Car parking: Netball SA Santos Stadium carpark.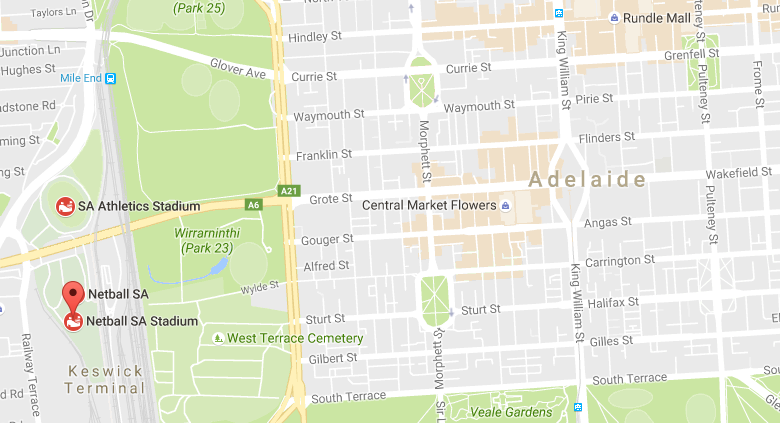 Red Cross shuttle transport is available to Red Cross House. Contact Rose Dowling for details. Ph: 8100 4653 or Email: rdowling@redcross.org.au