Location
Princess Margaret Secondary
12870 72 Ave
Surrey, BC V3W 2M9
Canada
Description
Are you interested in tips and tools on how to stay happy and healthy?

Are you looking for a place to learn about mental health and wellness?

Are you seeking support, guidance, or community connection to talk about mental illness?

Join us for:
South Asian Mental Health Community Forum 2014
North America's foremost event on South Asian mental health, wellness & illness.

Saturday May 24th and Sunday May 25th
10am to 3:15pm both days (Doors open at 9am)

PLEASE NOTE: Registration is also available at the door but we request that you register online. Everybody is welcome to attend AS MUCH of the event as you can. You are not required to attend the full two days if you are unable to. Please bring your friends & family and take advantage of this unique opportunity!






Video: https://www.youtube.com/watch?v=zwb3_lUgi18

Featuring:
Workshops on wellness:
- Meditation and Mindfulness
- Yoga
- Myths & Medication
- Counselling & Therapy
- Nutrition & Exercise

Presentations on the most prevalent mental illnesses:
- Depression & Bipolar Disorder
- Anxiety Disorder
- Substance Use / Addiction / Alcoholism
- ADHD
- and more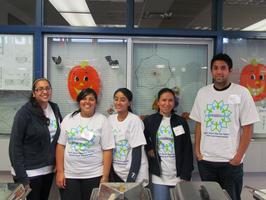 Resources and information in English, Punjabi, Hindi & Urdu!

FREE event, open to the whole family!

Lunch and refreshments provided!

Location: Princess Margaret Secondary School
12870 72nd Ave, Surrey, BC

Main Sponsor: Vancouver Fraserview Rotary Club

Media Sponsors: The Harpreet Singh Show, RedFM and OMNI TV

In-Kind Sponsors: iLearn Distributed Learning & Gateway Pizza


SAMHAA, meaning "time & circumstances" in Punjabi & Hindi, is a BC non-profit society founded in January, 2011 to build bridges between those affected by mental health issues, advocates, and resource providers through ongoing outreach, advocacy, education and discourse. "Mental illness affects 1 in 4 people worldwide regardless of culture or country," explains Dr. Shimi Kang, Medical Director of Vancouver Coastal Health Authority Child & Youth Mental Health. "South Asian specific cultural issues can impact the presentation, course, and management of illness for affected individuals and their families. SAMHAA's efforts will provide much needed awareness and key information about mental health and wellbeing for South Asians within their own cultural context."