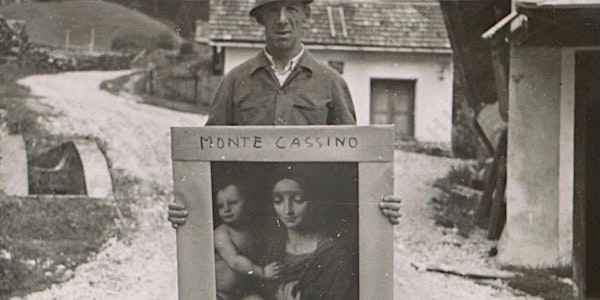 SOUSA MENDES FOUNDATION presents: SAVING ITALY - RESCUING NAZI-LOOTED ART
THE MONUMENTS MEN FOUNDATION CONTINUES THE WORK OF THE MONUMENTS MEN OF WORLD WAR II
About this event
Beginning in September of 1943, Italy became one of the prime sites for the Nazi plunder of art and cultural treasures. Follow a team of investigative art researchers from the Monuments Men Foundation as they pursue every possible lead to search for artwork and gold looted in Italy by the Nazis.
THE SCHEDULE
⇒ May 13-16, watch Stealing Italy, episode 8 of the acclaimed investigative documentary series Hunting Nazi Treasure produced by Saloon Media and BriteSpark Films. A link will be provided to all who register.
⇒ Sunday, May 15 at 3:00 p.m. US Eastern Time, tune into the program with our distinguished panel of guests. A link will be provided to all who register.
Tickets are by donation of any amount. We suggest a minimum donation of $18 per household, but please give more if you can and less if you need to. You will be asked to enter the amount you wish to donate. This program is co-presented with the Monuments Men Foundation. All contributions are 100% tax-deductible.