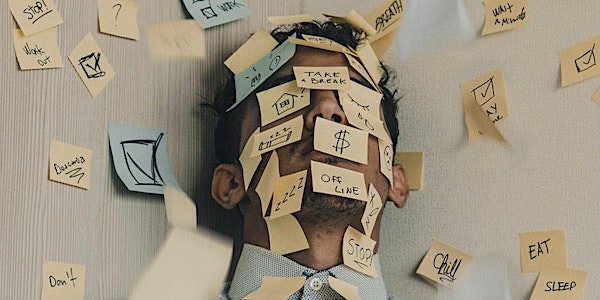 Sourcing High Productivity through Power, Freedom & Peace of Mind
Tired of constantly feeling Behind, Stressed, Scattered, or Overwhelmed?
About this event
Hundreds of (or more) emails in your inbox?
Your task list is going up not down?
You get to the end of a busy day feeling like nothing got accomoplished?
This live, interactive webinar is an introduction to the Mission Control: Productivity & Accomplishment course and your access to working and living life with Power, Freedom, and Peace of Mind - The real source to causing a breakthrough in your Productivity, Performance, and Experience of Accomplishment.
Led By Certified Mission Control Course Leader, Christina Hutchinson, and Vanessa Ayala Medina of Mark Kamin & Associates
While it may seem counter-intuitive to dedicate precious time to learning about time management and productivity instead of just getting to work on what you have to do, as you're already experiencing, what you've already learned regarding time management hasn't made THE difference you're seeking.
We bring the world of transformation to the dilemma of Stress, Overwhelm, Frustration, and the Burden of everything you have to do and handle at work and in life.
Just imagine... If you had Power, Freedom, and Peace of Mind in the face of EVERYTHING there is for you to handle and manage in your work and in your life.... Would you be more focused? Would you be more effective? Would you have different work habits? How much more productive would you be? How much more would get accomplished? What might your experience in handling each and every one of these things?
Join us for this investigation into the misconceptions and myths of the vast majority of "time management" programs to discover the principles and tools of the Mission Control system and how it will forever alter your relationship to Productivity, Performance, and your experience of Accomplishment.
© 2022 Mark Kamin & Associates ~ An Educational Company ~ Confidential & Proprietary ~ All Rights Reserved