Sourcing 7 December 2018 Webinar: Employ These 5 Tactics to Insure Talent Sourcing Success in 2019, with Marvin Smith

Wednesday, December 12, 2018 from 11:00 AM to 12:00 PM (PST)
Event Details
Sourcing 7 events range from hands-on workshops to mini presentations on relevant topics to expert panel discussions. We have always kept these events free to attend through the generosity of venues hosted by local area organizations, as well as our sponsors. The events feature food, conversation, and learning from each other.
Each event is custom-built for the Sourcing 7 community. These in-person events, held at various locations around the Seattle metro area, provide attendees the opportunity to learn from multiple presenters and ask questions during and after presentations. Networking opportunities before and after presentations allow for attendees to meet new colleagues. Live events are presented either in panel, roundtable, or Ignite-style presentation format.
2018 Event Schedule (subject to change)
Q1: March - Discover / Explore
Q2: May - Engage / Nurture
Q3: Sept - Performance Metrics / Career Development
Q4: Nov - Fall Shareback
Webinar Schedule: March, November
Did we mention, all of our events are offered at NO CHARGE to participants, thanks to the support of our sponsors and venue hosts?? 
---
Join us on Wednesday, December 12 at 11AM Pacific as Marvin Smith shares his thoughts on 3 New Hats Recruiters/Talent Sourcers Will Wear in 2019
Whether you wear a baseball hat, flaunt a fedora, or deck yourself in a cool Stetson, there are some addition hats that will appear on your hat rack in 2019. A recent Monster.com survey suggested that recruiters/talent sourcers will need to don marketing, digital, and data analytics hats. In our "do more with less" environment, how will we integrate these new elements into our workstreams. There are 5 tactics that you can implement that will insure success in talent sourcing. In this webinar, you will learn:
How to create the best version of yourself
How to build on a strong foundation
How to own the data & own the relationship
How to choose your tech stack carefully
How to be in the know & to be known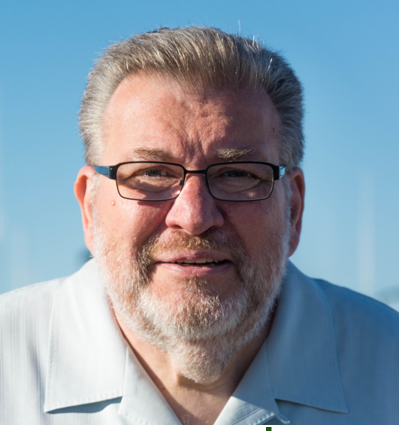 Marvin is a strategic talent sourcing practitioner who focuses on building talent pipelines and creating talent communities that best respond to the challenges facing talent acquisition in the digital era. He is especially passionate about leveraging tools and technology to put the human touch back into talent acquisition.
Marvin is a critical talent sourcer for Lockheed Martin. Prior to this current role, held positions in strategic talent sourcing and talent community development with the Bill & Melinda Gates Foundation; Blackberry; and Microsoft.
Marvin serves on the Board of Sourcing 7 and the Northwest Recruiters Association.
This webinar has been made possible for our community by the support of our Operational Partner, Search Wizards, and will be recorded for future viewing. 
Register today for the live webinar! There are a limited number of slots, however once those are gone you will still be able to register to receive the recording link afterward.
---
ABOUT OUR HOST AND OPERATIONAL PARTNER:

Search Wizards is a leading global provider of Talent Solutions. Since 2000, Search Wizards has successfully partnered with Fortune 500 and Emerging Growth companies to augment and build their Talent Acquisition teams. Search Wizards excels at matching client needs to the BEST Talent Acquisition Professionals in the (R4R) market. Whether you need Contract Recruiting, Direct Hire or Recruiting Support services, Search Wizards should be your first call.  Their niche focus and proven success in providing custom programs that offer flexibility, scalability and cost effectiveness is why Search Wizards is known for Making Talent Solutions Happen!
Have questions about Sourcing 7 December 2018 Webinar: Employ These 5 Tactics to Insure Talent Sourcing Success in 2019, with Marvin Smith?
Contact Sourcing 7+
Save This Event
When & Where

Online (link to be sent to registrants)




Wednesday, December 12, 2018 from 11:00 AM to 12:00 PM (PST)
Add to my calendar
Organizer
The Sourcing 7 (also known as S7+) is a professional special interest community (SIC) of the NorthWest Recruiters Association (NWRA). Comprised of talent sourcers, recruiters, and other talent acquisition professionals who want to share best practices, exchange techniques, and enhance the talent sourcing profession, the Sourcing 7 community was born from the grassroots effort of talent sourcers who wanted to pay it forward for this profession. We hope to accomplish this through fostering opportunities to network, influence, and educate.
S7+ is here to support anyone who identifies as a talent sourcing, research, or recruiting professional or currently sits in a role holding this title in the pursuit of professional excellence. We are the first ever non-profit professional organization dedicated to talent sourcing in the Pacific NorthWest.
Please find us online at www.sourcing7.org, in addition to following us on: