About this Event
Source (Facebook / Instagram / Twitter)
Source is a Progressive Metal Band that writes music about the beauty of all that is.
Bathylite (Facebook / Instagram)
Bathylite has been a psychedelic prog rock journey through space since 2012. Four years after forming we released our debut double album Myth//Rebirth in March of 2016.
Sonar Lights (Facebook / Instagram / Twitter)
Sonar Lights is a rock trio from Fort Worth (Texas, USA) whose sound is an unapologetic punch in the face for fans of early heavy metal and late 70s/early 80s progressive rock. Their mighty, crunchy guitar riffs together with their pummeling rhythmic textures and dynamic melodic vocals are laced with old school elements while still maintaining the focus of a modern band. With a rhythm section throwing down tight grooves and guitar big enough to put a hole in your chest, it's hard to believe the band is only three people.
Sonar Lights was formed in 2011 and released their debut album, Here We Are, in 2012. In 2013 and 2014, the band had the extraordinary experience of touring in China, including performances both years at the Midi Festival, China's largest music festival.
In early 2015, Sonar Lights caught the attention of legendary recording engineer/producer Tim Kimsey (Pantera, SRV, Sick Puppies). Kimsey was a fan of their first album and was even more impressed by the demos of new material the guys were working on. Upon hearing these new songs, he immediately offered to produce their sophomore album.
The band entered the studio with Kimsey in the spring of 2015, and Babelonia was released on January 2, 2017. The response to the album has exceeded the band's wildest expectations. The album has received national and international attention with radio stations in the UK, Canada, Germany, Australia, Iceland, The Netherlands, France, South Africa, New Zealand, and The Czech Republic adding tracks to their rotations.
In August 2017, Sonar Lights completed the northeast US leg of its Fall of Babel tour, with dates in New York, New Jersey, Connecticut, Massachusetts, New Hampshire and Tennessee. The band will tour the north-central US in the spring of 2018.
Sonar Lights has toured and shared the stage with some of music's biggest acts, including: The B-52's, Cowboy Mouth, Rigor Mortis, Candle Box, Mute Math, Los Lonely Boys, The Toadies, Bowling for Soup, Wishbone Ash and Wayland.
The band's sound and sharp songwriting has caught the attention of the industry's top music equipment manufacturers. Sonar Lights has proudly built working sponsorships with PRS Guitars, Bogner Amplification, Sterling by Musicman Basses, George L's, MONO, Trailer Trash Pedalboards, Pigtronix Effect Pedals, Baroni Lab, Clayton guitar picks , Dunlop electronics and Westone in ear monitors.
Babelonia and Here We Are are available on the Sonar Lights' website (www.sonarlights.com), iTunes, Tidal, Spotify, Google Play, Bandcamp, and most majors streaming services. In February 2018, Forever Young Records, the largest record store in Texas, became the exclusive retail outlet for the limited edition, colored vinyl release of Babelonia.
Sharpy (Facebook / Instagram / Twitter)
Formed in the fall of 2015, the primary stages of this deliciously dark rock band are fondly remembered by not only the members but its ever-loyal and ever-growing fanbase, inspiring the band to strive for the upcoming sensation they aspire towards. With influences of doom, soul and progressive rock 'n' roll, the band continues to intrigue with great depth and stage dynamics.
SHARPY is the signature feel of a commanding presence throughout the storm with their sweeping guitar riffs, gripping bass lines, bombastic drumming, and embodied showmanship that serve as a vessel for their fighting spirits.
With manager Steve D. Wilson (the Black Doves, DFW Band Network) streamlining this project, the band successfully recorded their debut EP "Release Me, Save Me" with famed producer Mark Deutrom (Melvins, Clown Alley, Sunn o)) and Chico Jones (The Well, White Denim, Peelander Z) in the summer of 2016 at Ohm Recording Facility, Austin, TX.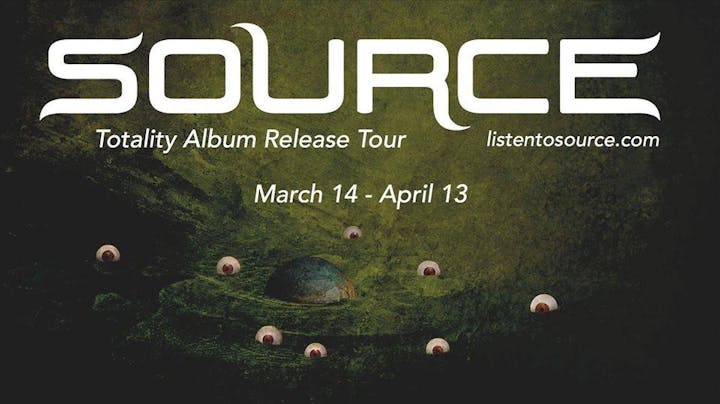 Performers
Date and Time
Location
Refund Policy