Description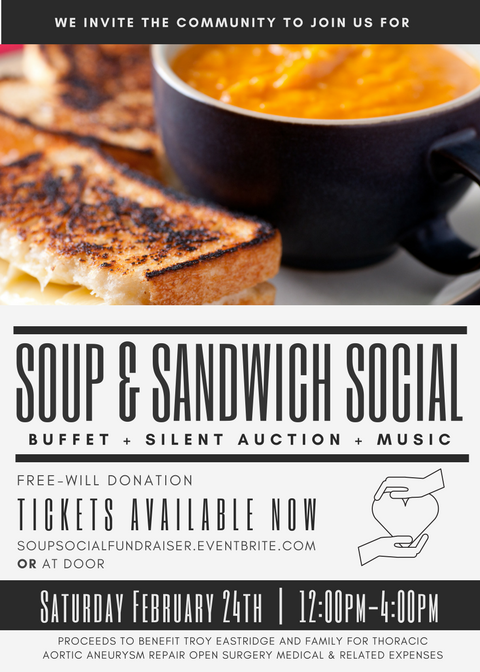 Enjoy a delicious buffet of soups, sandwiches, desserts and beverages. Appreciate live, bluegrass jazz and gospel music as well as a silent auction, all while supporting a cause!
Proceeds to benefit Troy Eastridge and family for Thoracic Aortic Aneurysm Repair Open Surgery medical & related expenses.
*Other details to be added soon, including:
menu choices, event program, and more information about the cause.
For inquiries, contact Laken at (812) 620 6532 or mail@lakenrandolph.com