Event Information
Location
Care More - Movers, Boxes, & More
5802 East Virginia Beach Boulevard
#Ste 150
Norfolk, VA 23502
Soundtrack to My Life - Wellness & Vision Board Workshop for Teens & Adolescents
About this event
The Soundtrack of my Life Wellness Workshop uses the powerful vibrations and therapeutic vibes of music and sound healing to bring high energy, motivation, and inspiration to our teens and adolescents during these ever-changing times.
Join Extract Attract Incorporated in collaboration with Care More Community Group on March 19th and April 2nd for a mindfulness and movement exercise followed by a vibrational sound bath, vision board creation, and instrument creation.
From 1:30pm-3:30pm:
Children between the ages of 7-13 will attend the first session on March 19th and receive a sound bath via Wellness Practitioner Ina Medimommi. This will be followed by the creation of affirmation cards and rain sticks. Light refreshments will be served.
Teens between the ages of 14-17 will attend out 2nd session on April 2nd and receive a sound bath via Empress Jess. This will be followed by the creation of vision boards out of vinyls and vinyl covers.
Each session will have light refreshments and each participant will receive a take-home goodie bag. Each participant in the teen workshop has the option to receive resume preparation via Resume Queens.
All Donations can be made via Paypal or Cashapp:
https://www.paypal.com/paypalme/extractattract
$extractattract
Donations pay for:
Vinyls and covers - vision board
DIY materials (rain sticks)
Refreshments
Take home goodies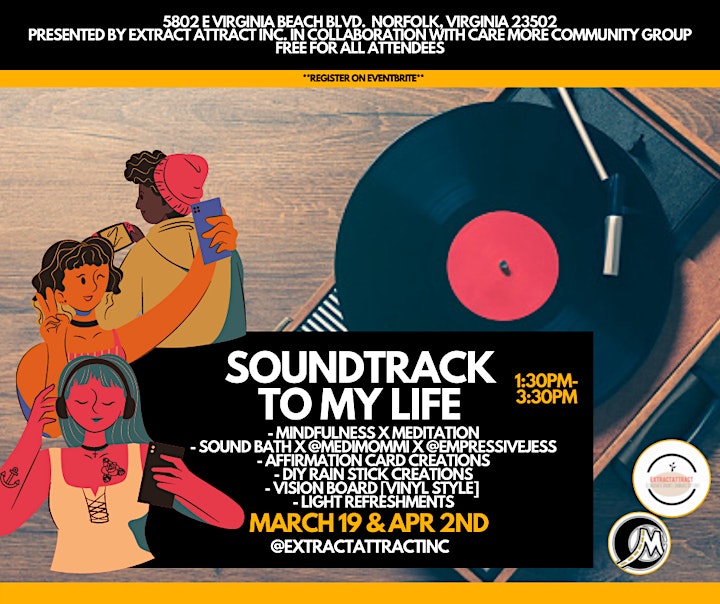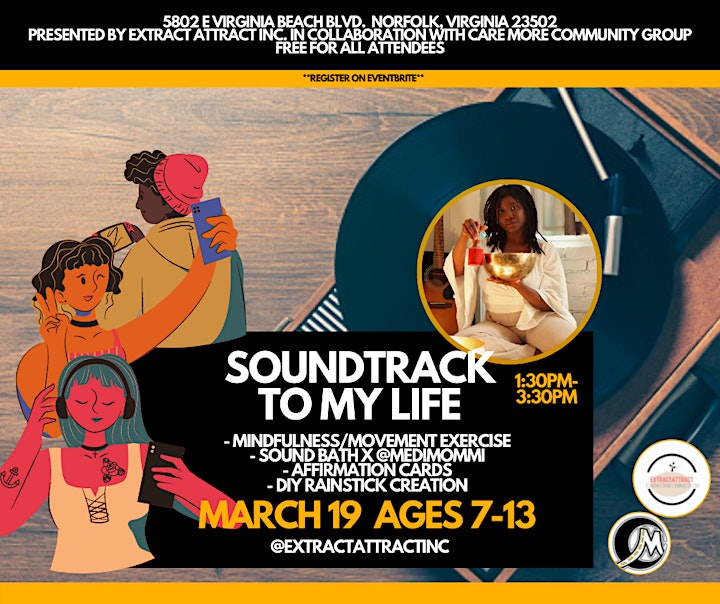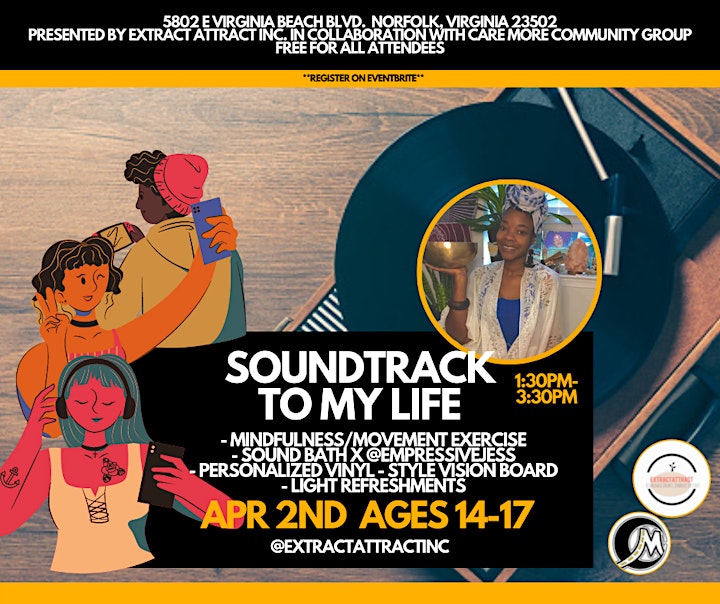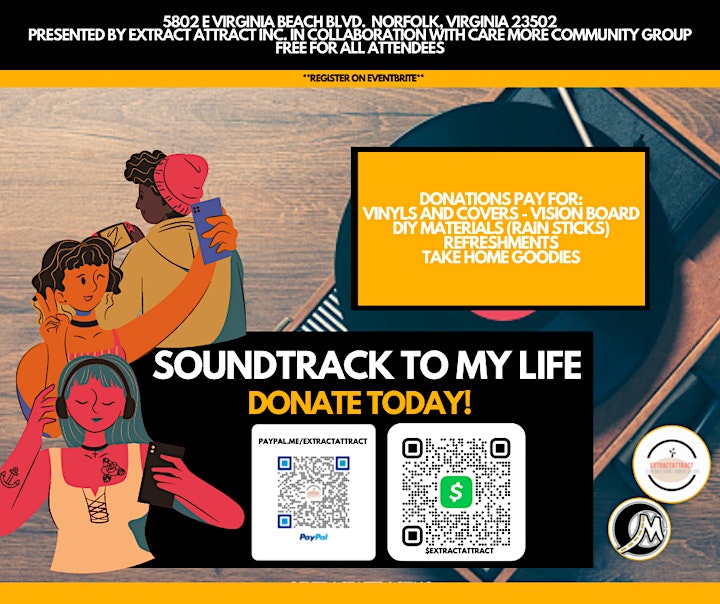 Date and time
Location
Care More - Movers, Boxes, & More
5802 East Virginia Beach Boulevard
#Ste 150
Norfolk, VA 23502