Description
Johns Hopkins School of Advanced International Studies and Professor Narges Bajoghli cordially invite you to join the Rethinking Iran series
discussion with
Professor Nahid Siamdoust
Dr. Siamdoust will discuss her book, Soundtrack of the Revolution: The Politics of Music in Iran. Music was one of the first casualties of the Iranian Revolution. It was banned in 1979, but it quickly crept back into Iranian culture and politics. Soundtrack of the Revolution offers a striking account of Iranian culture, politics, and social change to provide an alternative history of the Islamic Republic.
Drawing on over five years of research in Iran, including during the 2009 protests, Siamdoust introduces a full cast of characters, from musicians and audience members to state officials, and takes readers into concert halls and underground performances, as well as the state licensing and censorship offices. Siamdoust shows that even as state authorities resolve, for now, to allow greater freedoms to Iran's majority young population, they retain control and can punish those who stray too far. But music will continue to offer an opening for debate and defiance. As the 2009 Green Uprising and the 1979 Revolution before it have proven, the invocation of a potent melody or musical verse can unite strangers into a powerful public.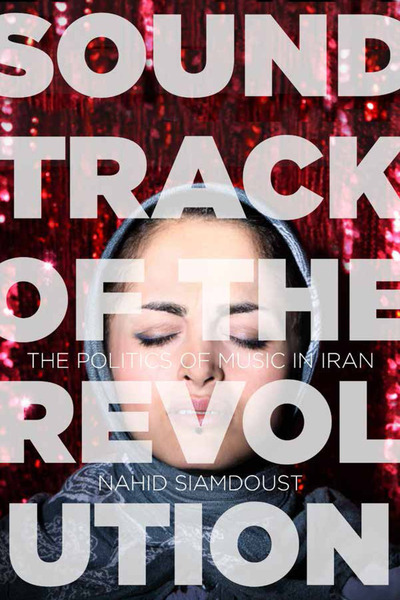 Nahid Siamdoust is a Postdoctoral Fellow and Lecturer at Yale University's MacMillan Center for International and Area Studies. She has taught at Oxford University and New York University, and previously worked as a journalist based in Iran and the Middle East for Time magazine, Der Spiegel, and Al Jazeera English TV.
Hosted by The Johns Hopkins School of Advanced International Studies, the Rethinking Iran series brings a fresh perspective to exploring the cultural, societal, and political consequences of the 1979 Revolution within Iran and across its borders. The initiative presents an in-depth view of modern Iranian culture and society by offering insights from artists, journalists, academics, and other subject-matter experts alongside hot-button geopolitical issues. The series is directed by Assistant Professor of Middle East Studies Narges Bajoghli.