Description
Sound/Sense/Space: Creating Spatial Sound Environments with Sensors
April 3 - May 15, 2019
Wednesday, 6pm - 9pm
7 class sessions + student showcase on Jun 1, 2019
$300 course fee + $60 materials fee


ABOUT THIS CLASS
This intermediate level course is focused on generating multichannel sound environments using realtime body tracking and motion sensor technology. Multichannel sound, also referred to as ambisonic or surround sound, is becoming the standard for creating immersive sonic environments for installation and performance. We will be investigating the use of multichannel spatial sound techniques combined with reading realtime sensor data generated by body movement and location. Students will have the opportunity to work with an internationally recognized dance company to sense and interpret movement for proposes of synthesizing and spatializing sound in realtime.
This course will focus on an intermediate to advanced utilization of multiple hardware and software tools including programming granular synthesizers and decoding sensor readings in Max/MSP, signal processing and sound spatialization in Ableton Live, sensor programming and development within the Arduino IDE, and working with video tracking data in Touchdesigner.. Students will be able to take the skills gained in the course and apply them to a wide range of physical computing and spatial sound applications including interactive sensor-based sound synthesis, immersive ambisonic audio design, and audio for realtime movement including performance art and dance.
The course will focus on developing multiple complex multi-channel sonic experiences based on realtime movement and dance. The course culminates in a public showcase where students have the opportunity to display their solo or collaboratively developed projects.
WHAT YOU WILL LEARN
This course will give you the skills to begin working with micro-controllers and programming within the Arduino IDE. This includes working with LED lights, controlling servo motors, using light, touch, and motion-based sensors, and implementing computer interacting with music software using the MIDI protocol. Additionally, we will be covering the basics of breadboarding and soldering with electrical components.
Students who successfully complete this course will:
Reading and interpreting a variety of sensors including cameras and accelerometers

Creating complex synthesized sounds in Max/MSP

Working with hardware and software to spatialize sound on multichannel systems

Communicating with video-based software like Touchdesigner

OSC and MIDI communication between software
REQUIREMENTS
An introductory level of programming in software such as Arduino, Max/MSP or processing is recommended. Previous experience with audio hardware/software is beneficial.

You should be a practicing artist who wants to augment your work/performance with spatial sound
CLASS MATERIALS
Students should bring:
dadageek in-class supplies include:
Soldering workstations and tools
Quadrophonic sound system
Audio hardware
Materials fee will supply you with (for you to keep!):
A Teensy micro-controller
Prototyping breadboard and PCBs
A sensor kit with 37 sensors
Power supply and USB cable
---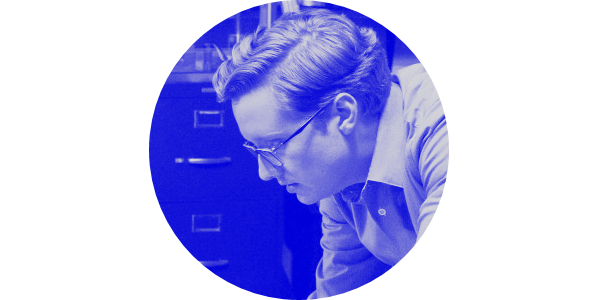 MEET YOUR INSTRUCTOR
Kyle Evans is a new media artist, sound designer, electronic instrument creator, educator, and performer. His collective work ranges from music technology development to new media installation. He has invented many electronic musical and video instruments ranging from studio-based synthesizers to performance-based computer interfaces.
He has performed and presented his work throughout the United States and Europe including Transmediale in Berlin, the International Computer Music Conference at Columbia University, the Dallas Museum of Art, the Blanton Museum of Art, and the GLI.TC/H festival in Chicago. He is currently a professor of audio production and electronics in Austin, TX.
FYI
Refund Policy
Students can receive refunds up to 7 days before the class start date.
Class Minimums
If the class minimum has not been met, the class will be canceled or rescheduled. Those who have pre-paid will be notified in advance and will have an option to receive a class credit or a full refund.
Media Release
Please note that some events may be photographed or video recorded. If you do not want your picture or video published, you must send your request in writing to theTeam@dadageek.com immediately after registering. Otherwise, registering for this event, hereby authorizes dadageek to use said photos or videos on social media or in future promotional materials.