Sounds of the Ocean is an immersive mindful experience to connect with marine life in support of ocean conservation.
About this event
Come join us on a multi-sensory mindful experience beneath the sea combining recordings of whales, dolphins and other marine life with live instruments including clarinet, piano, singing bowls, melodic percussion and vocals.
This event will be supporting Oceanic Global, an international non-profit organization working to clean up the sea.
We offer a multi-sensory experience that combines music, dance and immersive visuals to build a deep connection to oneself and to the ocean. This experience has been known to improve mental health and support stress reduction. The journey concludes with a live dance performance to welcome you back from the depths with loving kindness.
We have participated in festivals and conferences around the world including: The UN COP26 Climate Conference, World Ocean's Day, Burning Man Festival, Garbicz Festival and The Shift Network. Our project raises awareness around the importance of protecting the oceans and fundraises for non-profit organizations working to clean up the oceans. Learn more: https://www.soundsoftheocean.com/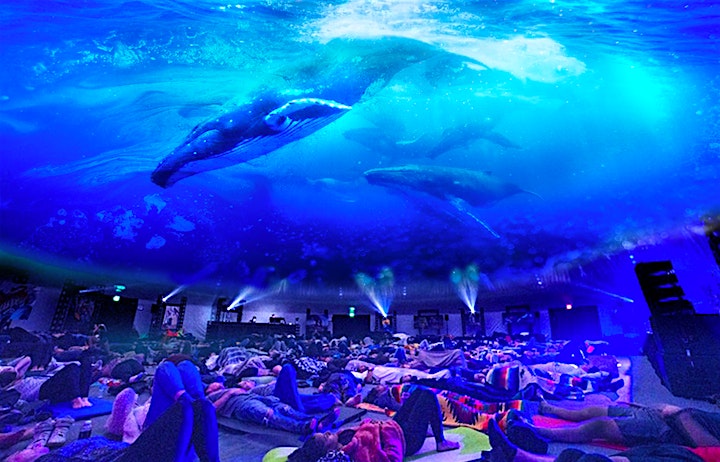 This event takes a fresh approach to bridge the arts and sciences to inspire environmental stewardship while supporting mental health and wellness. Our offering has been designed to share the highest vibration of love and healing, by building a deep resonance with nature's most precious beings.
It has been researched that the medicine contained in whale song and dolphin community has the power to bring immense joy to our lives. In this event, you will hear recordings from 3000ft beneath the ocean's surface, supported by live instruments and guided by wellness practitioners trained in how music, sound, movement and poetry can be used as a healing modality.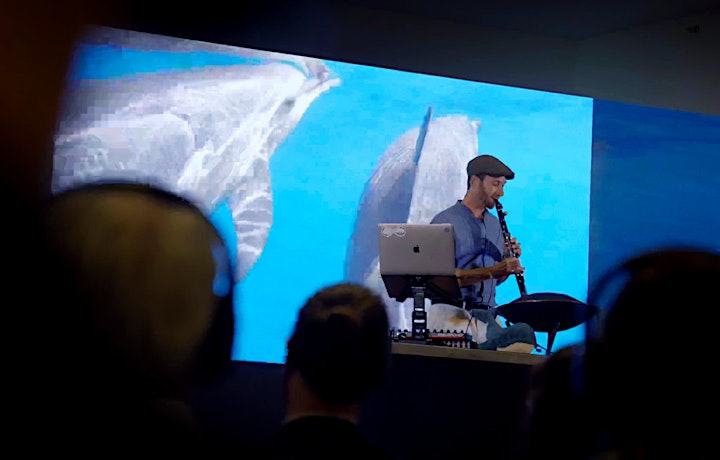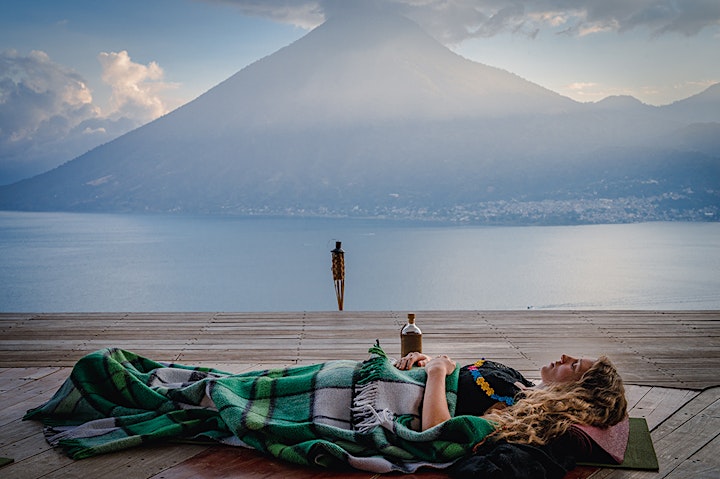 What to bring?
Participants are invited to bring a yoga mat and/or blanket, a pillow, water bottle and comfortable clothing to feel relaxed and comfortable to lay on their backs for the duration of the experience.
Non-Profit Partner
Oceanic Global - @oceanic.global
Oceanic Global inspires us to care deeply for the ocean and provides solutions to protect it. The international NGO sheds light on humanity's essential relationship to the ocean and empowers individuals, communities, and industries to create positive change. Oceanic Global creates educational experiences, consults on sustainable operations, and engages local communities to generate measurable impact for our collective wellbeing. Learn More: https://oceanic.global/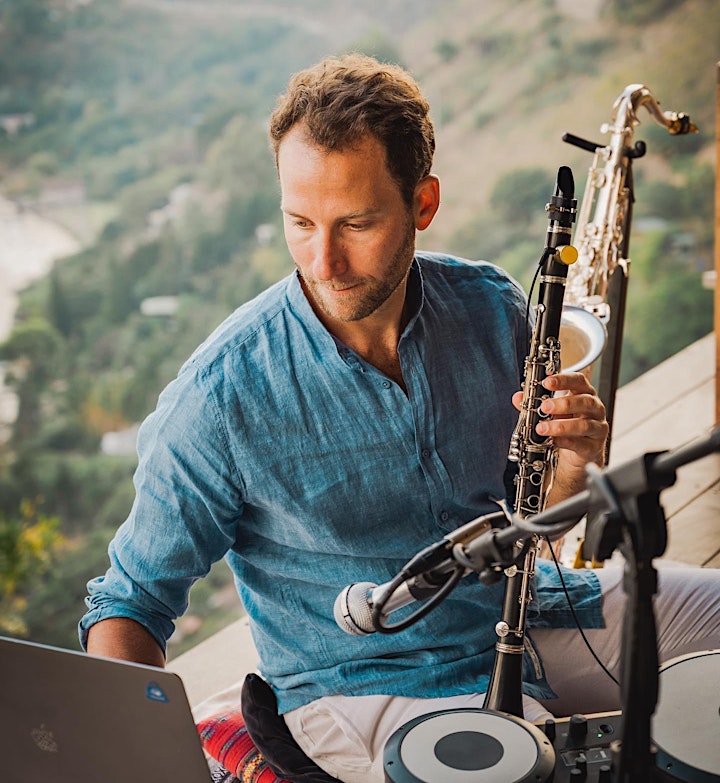 Artist Bios
Joshua Sam Miller - IG: @joshua.sam.miller
Joshua Sam Miller is an international recording artist, multimedia producer and environmental conservationist. He specializes in creating meditative beats and composing original melodies to transport listeners to a heightened state of consciousness. He grew up scuba diving and has developed a deep appreciation for the oceans. He has performed in the United States, Costa Rica, Bali, Australia, India and across Europe. Joshua composes music for yoga studios, meditation apps, corporate wellness programs and collaborates with environmental organizations and government organizations around the world. He hosts The Embodied Sounds Podcast, which explores how music and sound can improve our mental, emotional, spiritual and physical health. Learn more: https://www.joshuasammiller.com/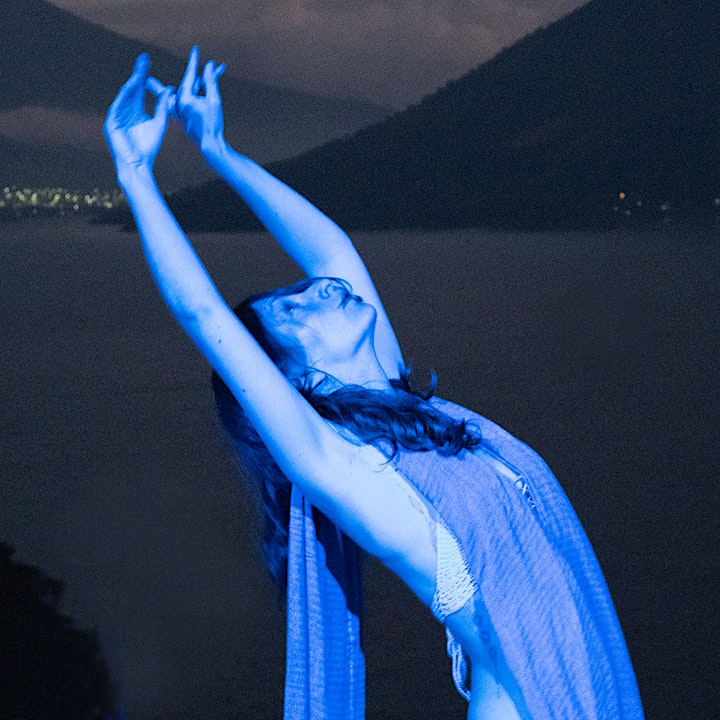 Elise Lein - IG: @elise_lein
Elise Lein, (MPhil) is an acclaimed dancer, visual artist and environmental conservationist, bringing over a decade of creative and spiritual wisdom to Sounds of the Ocean. Elise believes in dance and music as one's true language of the soul and offers her authentic expression as a process of deep healing and spiritual transformation – for oneself, our society and the environment. Growing up in a musical family with a classical background, Elise began studying ballet and piano at age five, participating in many concerts and competitions as a child. Her creative journey went from following this strict classical model to freeing her art, mind and soul on the path of spirituality and healing. Elise has extensive practical experience in film production and storytelling as well, working on documentaries in Europe about climate change and environmental topics. She believes strongly in the path of transformation from mental/personal health to our global and environmental health.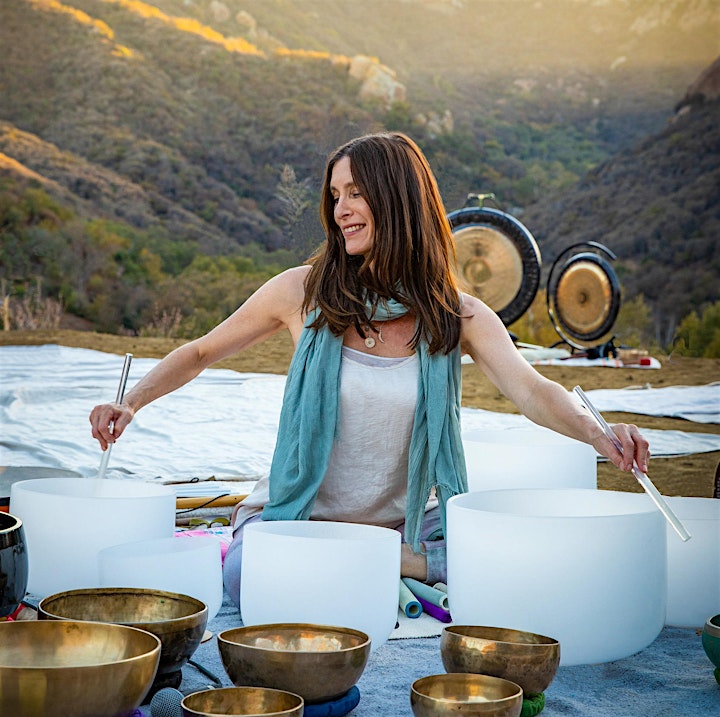 Michelle Berc - IG: @SonicBeing
Michelle Berc is the founder of Sonic Being. She is certified in Sound Healing, Breathwork, and is a HeartMath Practitioner. Michelle has shared sound healing across Southern California for over a decade. Her sessions range from intimate private groups, A-list celebrity events, corporate wellness programs, livestream sessions, and performing large sound meditation experiences with a full team with special guest musicians. In 2018, Michelle Launched the Sonic Being Sound Healing Training Program and has successfully passed along her knowledge in sound and vibrational healing over the last few years.
Previously, Michelle is known as the founder and curator of the Create:Fixate Foundation, a nonprofit arts organization dedicated to supporting emerging artists and musicians through large festive art exhibitions. The nonprofit also included an at-risk youth arts program. Exploring and understanding human energy through art and music has been a passion of Michelle's since her childhood.
Learn more at: http://www.sonicbeing.com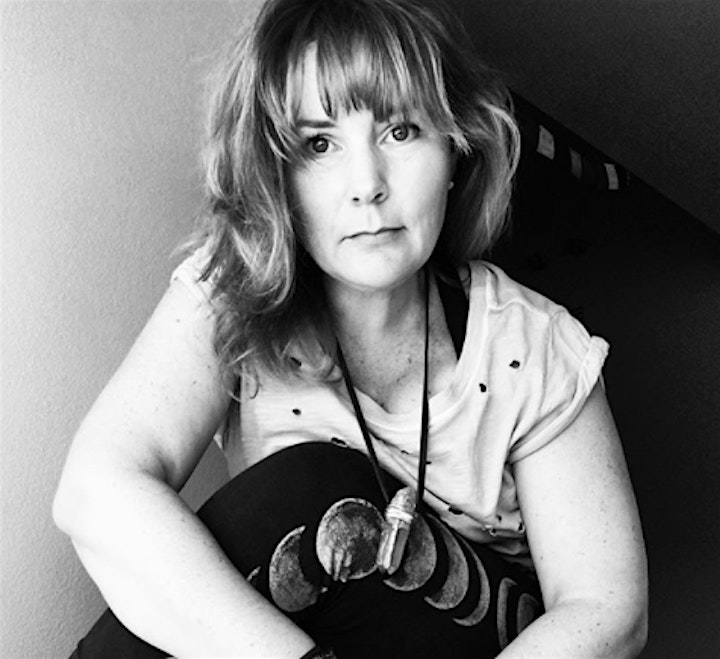 Amber Herzog Lyman- IG:@wildwondernature
Amber is a poet, film writer, adventurer and Earth ambassador based in California and Maui. A born explorer of high mountains, deep oceans, ancestral wisdom and emotional awareness; her life's work weaves together the synergistic potentials of restoring human connection to nature consciousness, in spoken word poetry and in the 2021 international award-winning documentary feature film "Ocean Souls," which explores the experiences of emotion, language, culture and family among whales and dolphins worldwide.
Her heart belongs to the sea and longs to return to the silence of the deep at any opportunity. Having experienced the power of our oceans first-hand, she is called not just to the shore, but into the heart of the ocean itself. She is a fiercely embodied force of divine feminine awakening, here to collaboratively bring forward the guiding energy of Nature, Ocean and Earth for the restoration of human and planetary well-being.
4:00 pm - Mystic Universe Exhibition and Wisdome Park Open
7:00 pm - Opening Ceremony & Talk from Oceanic Global (Last entry at 7:15 pm)
7:30 pm - Immersive Experience Begins
9:00 pm - Closing
Please be on time, we will start promptly at 7PM.
Free street parking.
Organizer of Sounds of the Ocean - An Immersive Experience to Connect with Marine Life