Description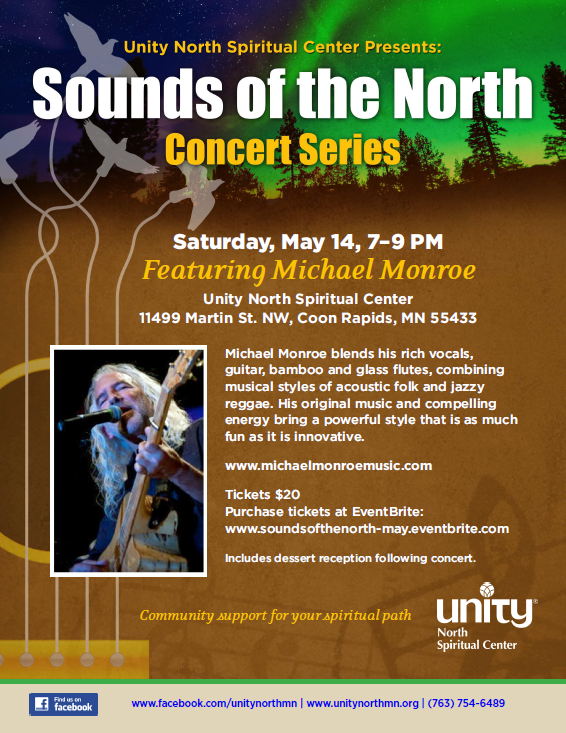 Join us for an evening of music with Michael Monroe. Michael blends his rich vocals,
guitar, bamboo and glass flutes, combining musical styles of acoustic folk and jazzy
reggae. His original music and compelling energy bring a powerful style that is as much fun as it is innovative.

You can learn more about Michael Monroe at www.michaelmonroemusic.com.
Unity North Spiritual Center will host a dessert reception following the concert. All are welcome!