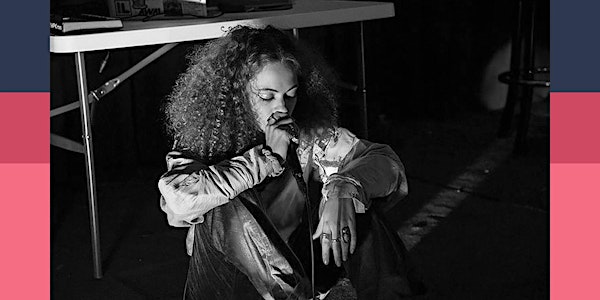 Sounds of Symbiosis @ The Sanctuary w/ Isa Reyes
The Gallery Walk presents "Sounds of Symbiosis @ The Sanctuary" An experimental sound performance Inside a Gamelatron installation.
When and where
Location
204 Front St 204 Front Street New York, NY 10038
About this event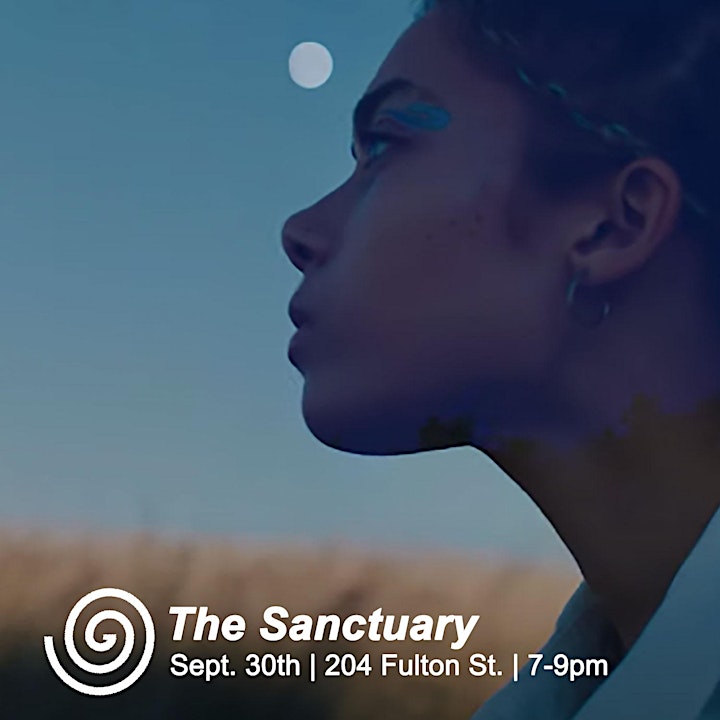 The Gallery Walk presents "Sounds of Symbiosis @ The Sanctuary" - our second performance in a series of sonic experiences at 204 Front Street at the Seaport. Join us as musician Isa Reyes uses their voice to create immersive soundscapes to drift away to, amongst the bronze and steel sculptures of artist Gamelatron. This will be one of Isa's first NYC performances since lockdown, so you won't want to miss it.
Join us as vocalist Isa Reyes performs in the theme of The Gallery Walk: The Magic HOUR: a metaphor for the state of dusk that New York City found itself for nearly a year as the first US city shut down by the covid-19 pandemic.
Isa spent much of lockdown resorting to their loop pedal where they could create soundscapes away from both the noise and deafening silence of lockdown. In a time that felt like a permanent state of isolation, Isa was able to resort to their loop-pedal to unpack through song. Once finished, Isa would simply delete the looped ballads, as an affirmation and reminder that nothing is permanent, even in the darkest of hours.
The performance begins at 8pm. Doors open at 7:30 pm for a taste of The Sanctuary installation.
About The Sanctuary
Artist: Aaron Taylor Kuffner AKA Gamelatron
Curator: Anne-Laure Lemaitre
Gamelatron Roh Ageng, 2013 (augmented in 2016 and 2020) Bronze and steel Gongs, Bronze metallophones, mechanical mallets, powder coated steel armature, LEd Lights, physical computing system.
Roh Ageng, means Great Spirit in Krama (the polite form of the Javanese language). The artist tuned the artwork to a variation of a 5-tone Indonesian Gamelan scale called Slendro. The artwork consists of 8 vertically hanging hand forged bronze gongs ranging in size from 18 to 38 inches in diameter and pitch from 168 hz to 52 hz. There are two 48 inch diameter welded steel and brass sub frequency bass gongs that resonate between 35 hz and 41 hz. There are 3 sets of metallophones consisting of 7 hand forged bronze keys in 3 distinct pitch registers called Demung, Saron and Peking. There are 5 kettle shaped gongs called kenong and 1 small kettle gong called ketuk. All the instruments are retrofitted with mechanical mallets, mounted to sculptural armature. The mallets are actuated by electromagnetic solenoids which are connected to a physical computing system which transcribes digital compositions written on site by Aaron Taylor Kuffner.
This artwork transforms a vacant retail shop into a sanctuary that can provide a respite for people. There are 37 specially tuned bronze instruments that play themselves in sequence distributed throughout the 2-story space with areas to lounge and relax. The installation creates a refuge, where people can have an encounter with resonance. It is intended as an offering to the city in an effort to help us find balance, relieve stress and move forward creatively and empathetically.
Gallery Hours for The Sanctuary are Friday-Sunday 12pm-7pm
204 Fulton Street NY, NY 10038
The Seaport
About Isa Reyes: Isa Reyes is a 22 year old NYC native and multimedia artist. Their atmospheric vocals and rhythmic instrumentals create a cross between genres like alternative R&B and indie pop while exploring concepts of nostalgia, identity, internal struggles, and how it feels to 'grow up.' Following her Soundcloud release in April 2018, of the project "The Birthday EP" featuring single, "Sweet Tooth" and most recent single "Whistles" Isa has been expanding her musical horizons. With all forms of her art, Isa strives to make audiences feel less alone in the world.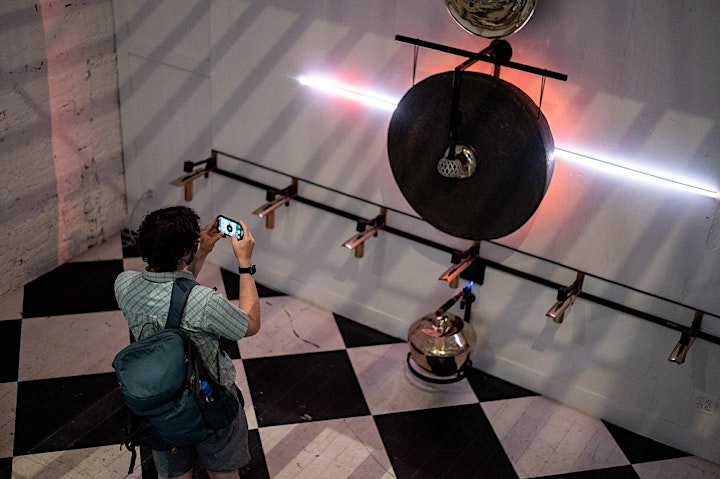 The Gallery Walk is an immersive series of themed exhibitions taking place in Lower Manhattan's Seaport produced by Kamau Studios and presented by The Howard Hughes Corporation. The Magic HOUR is the inaugural theme of the Gallery Walk, a metaphor for the state of dusk that New York City found itself for nearly a year as a city heavily affected by the covid-19 pandemic. This initial Gallery Walk, imagined by five curators, consists of five exhibitions featuring over 30 artists.
NYC VACCINATION POLICY
In compliance with the new NYC vaccine mandates, and for the health and safety of all of our community members, we will be requiring proof of vaccination to enter all galleries participating in the Gallery Walk.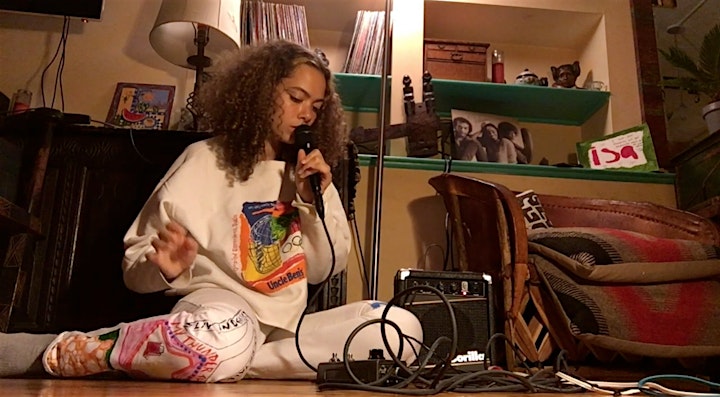 Listen to Isa Here:
https://linktr.ee/isathatreyes