Multiple Dates
Sounds of Hope & Harmony: Off-Stage: Musical Gems from the Opera and Ballet
One-hour live chamber music event, featuring musicians of the Washington National Opera/Kennedy Center Opera House Orchestra
About this event
Relive stunning moments from the opera and ballet stages when musicians from the Kennedy Center's other resident orchestra make a special appearance in the Secret Garden with a unique program of excerpts in imaginative arrangements, including favorite selections from Carmen, Don Giovanni, Tosca and Cavalleria Rusticana.
"Off-Stage: Musical Gems from the Opera and Ballet" – Chamber Music
BIZET, Entr'acte from Carmen, for flute, harp, and viola
BIZET, Minuet from L'Arlésienne Suite No. 2, for flute and harp
MOZART, Arias from Don Giovanni, for flute and string trio
MASSENET, Meditation from Thaïs, for violin and harp
PUCCINI, "O mio babbino caro" for violin, cello, and harp
PUCCINI, "Vissi d'arte" for violin, cello, and harp
GERSHWIN, Three piano preludes, for flute, harp, and string trio
MASCAGNI, Intermezzo from Cavalleria Rusticana for flute, harp, and string trio
Musicians of the Washington National Opera/Kennedy Center Opera House Orchestra:
Adria Sternstein Foster, flute | Susan Robinson, harp | Ko Sugiyama, violin | Allyson, Goodman, viola | Amy Frost Baumgarten, cello
Presenting chamber ensemble of members of the Washington National Opera/Kennedy Center Opera House Orchestra.
Concerts presented at 5:30pm and 7pm. Concerts take place rain or shine, but in case of severe weather, the rain date will be the following Friday.
This is one of 20 programs being offered through August. Visit our website for information on other concerts, including chamber music, solo recitals, opera, choral music, and jazz.
Visit our website for information on other concerts, including chamber music, opera, choral, jazz and musical theatre.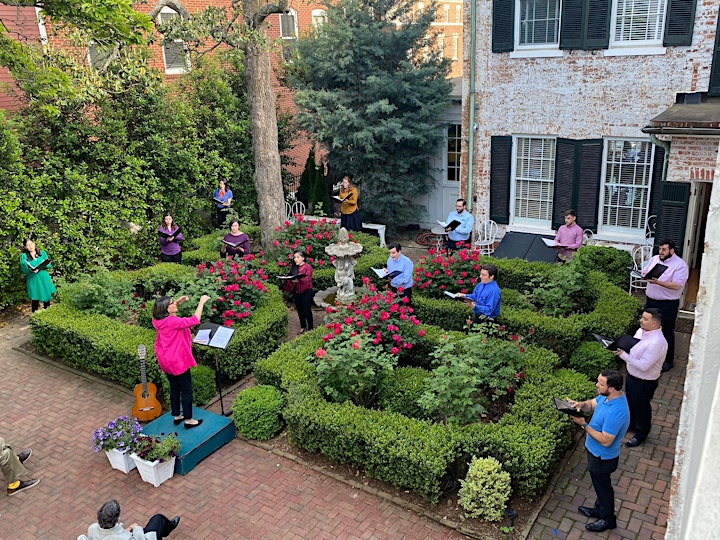 Classical Movements will take precautions to limit the risk as much as within our power and requests the cooperation of the audience in these preventative measures, so that we can again enjoy live music and support musicians in our community. Audience members are required to wear masks, as will staff and musicians when not performing.
Due to COVID, guests are strongly encouraged to avoid using public restrooms. If needed, restrooms will be available upon request.
Please note: Seating will be provided for concerts, with chairs wiped down and disinfected between performances. Chairs will have at least six feet between individual or family pairs. To maximize social distancing, seating will be assigned by the presenters.
Tickets are non refundable.
For ticket requests and wheelchair accessibility; please contact Alessandra@ClassicalMovements.com or call (202)390-4520 for special accommodations.
Assignments will be communicated by email the day prior the concert. All seats have a clear view of the stage and allow a minimum of six feet between individuals or household groups.
Additional important instructions, tickets and concert programs will be provided by email only.
Classical Movements will provide more information about alternative forms of transportation to access The Rectory on Princess Street, 711 Princess St by email before the event. You can also go to https://www.alexandriava.gov/GOAlex for more information about available options. We encourage all patrons to park off-street through the provision of nearby garages or lots. Many parking garages and lots are located conveniently in the area. There is a parking garage at N. Alfred St Garage, 117 N. Alfred St, $5/hr ($25 daily max, $10 evening max) and a surface parking lot at Cameron/St Asaph Lot, 517 Cameron St, $2.50/hour ($10 daily max, $5 evening/weekend max). Visitors are encouraged to bike, walk or take the Metrorail Yellow or Blue lines to the King Street Station and take the free King Street Trolley, or DASH or Metro buses. For DASH schedule information visit, www.dashbus.com. For Metrobus schedule information, visit www.wmata.com. Bicyclists may visit www.alexandriava.gov/GOAlex for the City's Bikeways Map, which features the City's best on-street and off-road bikeways, as well as locations of grouped bicycle parking.
We discourage you from using the on-street parking. To ensure legal parking, read all posted signs before parking.
Limited off-street private parking is available on a first-come-first-serve basis at the following locations:
Classical Movements, 711 Princess Street, Alexandria, VA 22314
Fitness Together Alexandria's main entrance, 300 N Washington Street building, Alexandria, VA 22314
Seasons Culinary Services, 715 Princess Street, Alexandria, VA 22314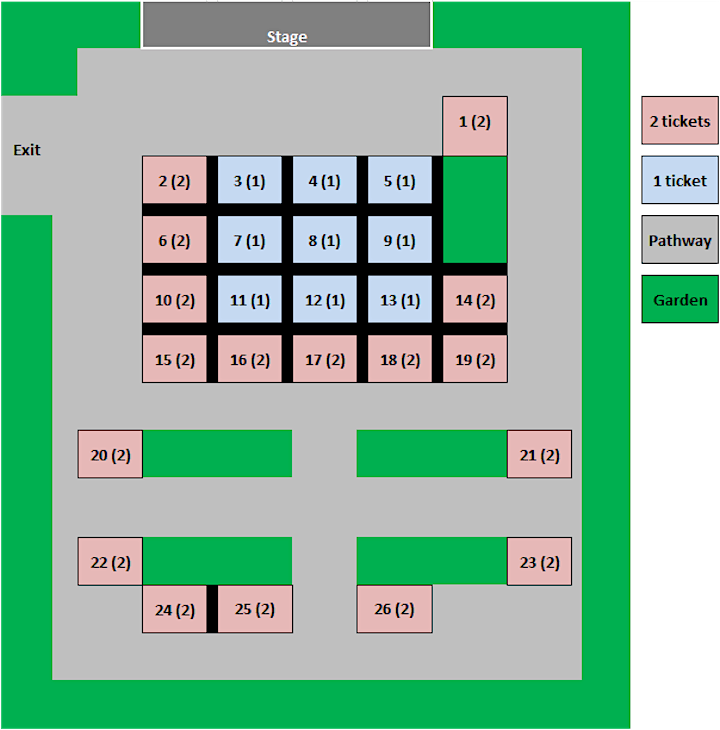 About the Rectory
Built in 1785 and the home of Classical Movements' offices since 2014, the building formerly served as the rectory of the nearby historic Christ Church, once the church of George Washington. Since then, it has been owned by several distinguished Virginians and has been a commercial space since the 1960's.
Located in the heart of beautiful Old Town Alexandria at 711 Princess Street, the Rectory is minutes away from the shops and restaurants of bustling King Street and is easily accessible by bus and metro.
Like and follow the Rectory on Facebook

Organizer of Sounds of Hope & Harmony: Off-Stage: Musical Gems from the Opera and Ballet
ABOUT CLASSICAL MOVEMENTS:
Moving the Music, Changing the World
The premier concert tour company for the world's great orchestras and choirs, Classical Movements creates meaningful cultural experiences through music in 145 countries. An industry leader for over a quarter-century, Classical Movements organizes more than 60 tours every year, producing some 200 concerts every season. Producer of two international choral festivals—Ihlombe! in South Africa and Serenade! in Washington, D.C.—and the Prague Summer Nights: Young Artists Music Festival, in addition, Classical Movements' Eric Daniel Helms New Music Program has 97 works from Grammy, Oscar and Pulitzer Prize-winning composers. Winner of Americans for the Arts' BCA10: Best Businesses Partnering with the Arts Award, since its founding in 1992, as a truly global company, Classical Movements remains committed to facilitating cultural diplomacy across the world—promoting peace through the medium of music.